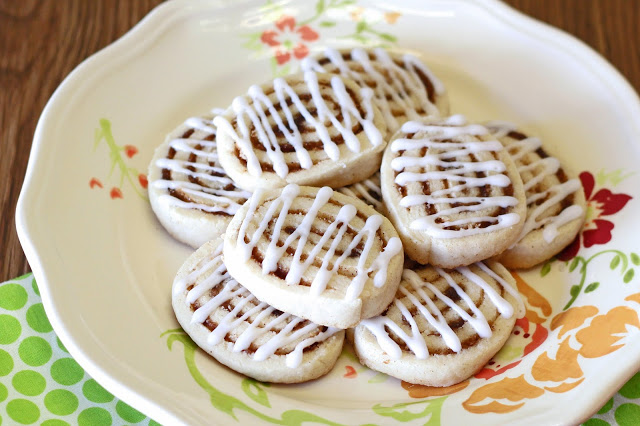 I have a serious love for cinnamon rolls. Like I would eat them every morning if I could (which my hips surely wouldn't appreciate). I've shared my recipe for gluten free vegan cinnamon rolls, cinnamon roll muffins and pumpkin cinnamon roll muffins. Now I'm sharing cinnamon roll cookies! There is something wrong with me. Or are cinnamon rolls just so good that you can never have enough?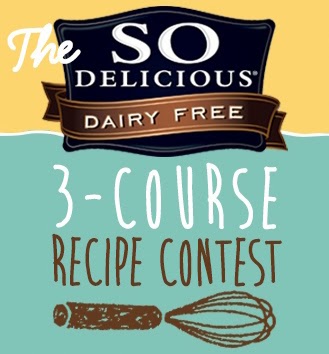 Go Dairy Free and So Delicious have partnered up once again to do a recipe contest! The first one was fabulous so I was super excited to hear they were doing another one. This time, it's a 3-course recipe contest for appetizers, main courses and desserts. Of course I have to enter the desserts category. Plus, So Delicious is one of my favorite brands to bake with, so this was a no brainer.
Oh how I've fallen for these gluten free vegan sugar cookies. I've made them countless times now. They are so versatile and really are melt-in-your-mouth delicious. I thought I would try making a pinwheel cookie using the sugar cookie dough and use cinnamon-sugar as the filling. Then the marvelous cinnamon roll sugar cookie was created! After a little vanilla glaze drizzles, I took my first bite. It tasted just like a cinnamon roll…in a cookie. I was in trouble. I could eat ten of them. Crisp edges, soft in the center, swirled with caramelized brown sugar and cinnamon. Too cute. So tasty. Cookie love!
UPDATE! My cinnamon roll sugar cookie recipe was the winner of the So Delicious Dairy Free 3-Course Recipe Contest, in the dessert category. Ahhhh! So cool. I was completely shocked when I found out. Now you must try this award-wining recipe!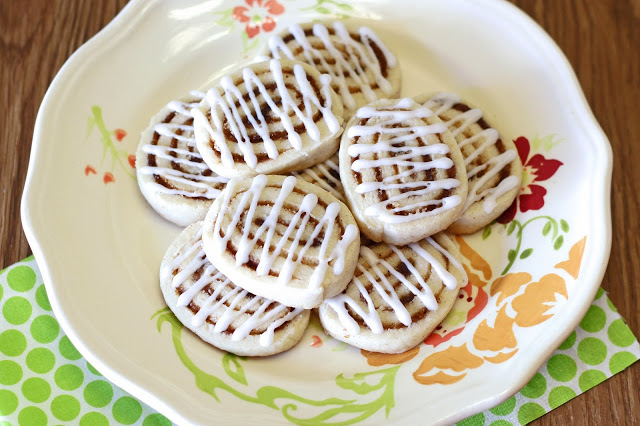 gluten free vegan cinnamon roll sugar cookies
AUTHOR:
Sarah Bakes Gluten Free
INGREDIENTS
sugar cookies
2 1/3 cups Sarah's gluten free flour blend*
1 teaspoon baking powder
1/2 teaspoon salt
1 1/2 cups organic powdered sugar
1/3 cup coconut oil, soft
1/3 cup So Delicious unsweetened coconut milk, room temperature
2 teaspoons vanilla extract
cinnamon sugar filling
2 teaspoons refined coconut oil, melted
1/3 cup organic brown sugar
1 teaspoon ground cinnamon
vanilla glaze
1 1/2 cups organic powdered sugar
2 tablespoons So Delicious coconut milk french vanilla coffee creamer
INSTRUCTIONS
In medium bowl, sift together flour blend, baking powder and salt. Set aside.
In bowl of stand mixer, beat together powdered sugar, coconut oil, coconut milk and vanilla until creamy. Add flour mixture and continue to mix until combined, 1-2 minutes (add an additional tablespoon of coconut milk if needed).
Form dough into patty and wrap in plastic wrap. Let rest in refridgerator for 10-15 minutes.
Mix together brown sugar and cinnamon. Set aside.
On counter, lay out large piece of plastic wrap. Place cookie dough in the center and top with another piece of plastic wrap. Roll dough into a 16″x18″ rectangle. Remove top layer of plastic wrap.
Spread melted coconut oil over dough and sprinkle with brown sugar filling. Starting with 16″ edge, carefully roll up dough into log. Slice in half and wrap each log in plastic wrap. Refrigerate for 15-20 minutes or until firm.Preheat oven to 350 degrees. Line baking sheets with parchment paper. Using sharp knife, slice dough into 1/4″ slices. Place cookies on prepared baking sheets. Bake for 7-8 minutes. Remove cookies from oven and place on cooling rack to cool completely. Mix together powdered sugar and coffee creamer to make glaze (add more creamer if needed). Place in piping bag with small, round tip and pipe onto cookies. Store in airtight container.