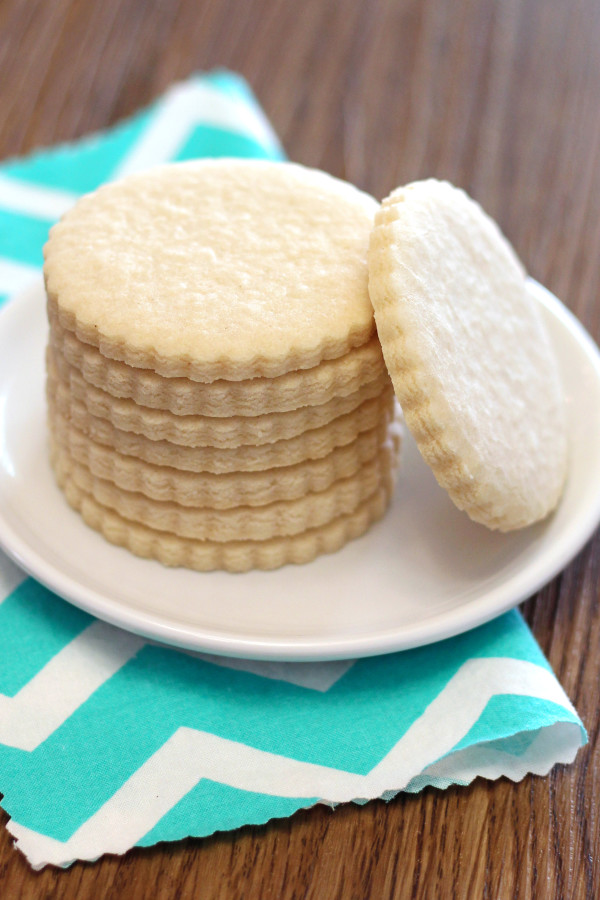 Holiday baking just isn't complete without the classic sugar cookie. As a kid, I can remember my mom making stacks of sugar cookies for my siblings and I to decorate. We would sit at the table for hours, covered in frosting and sprinkles. Sugar cookies are just the perfect blank canvas for being creative. I think that's why kids love them so much. They can "create" their very own cookie masterpiece!
The road to discovering the perfect gluten free sugar cookie has not been easy. It's been somewhat of a nightmare for me. Every recipe would come out too hard or way too crumbly. It's like you couldn't even frost it or it would fall apart. Totally depressing. So many trials, so many errors. Once I took out eggs and dairy, I thought it was even more of a lost cause.
I am here to save the day with the recipe for the PERFECT sugar cookie! I could have cried when I made these the first time. Tears of joy. The use of organic powdered sugar, as oppose to regular cane sugar, makes for a lighter cookie crumb. This was the game changer for my cookies. It made the texture so much better! I also used just the right amount of coconut oil. Too much oil makes them too crispy. These cookies are crisp on the outside and soft on the inside. The next day they are even softer, especially if they've been frosted. Enjoy, my friends, this simple recipe for gluten free vegan sugar cookies. May these cookies make your holidays just a little bit brighter!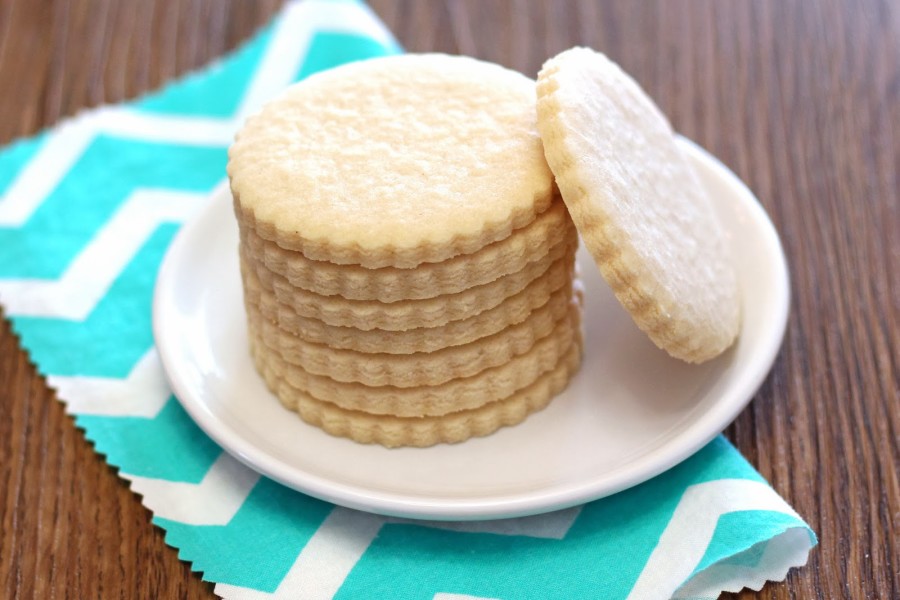 gluten free vegan sugar cookies
AUTHOR:
Sarah Bakes Gluten Free
INGREDIENTS
2 1/3 cups Sarah's gluten free flour blend*
1 teaspoon baking powder
1/2 teaspoon salt
1 1/2 cups organic powdered sugar
1/3 cup coconut oil, soft**
1/3 cup So Delicious unsweetened coconut milk, room temperature
2 teaspoons vanilla extract
INSTRUCTIONS
Preheat oven to 350 degrees. Line baking sheets with parchment paper.
In medium bowl, sift together flour blend, baking powder and salt. Set aside.
In bowl of stand mixer, beat together powdered sugar, coconut oil, coconut milk and vanilla until creamy. Add flour mixture and continue to mix until combined, 1-2 minutes (add an additional tablespoon of coconut milk if needed).
Form into patty and wrap in plastic wrap. Let dough rest in refridgerator for 10-15 minutes. If you would like to make this dough in advance, store wrapped in refrigerator. Let rest on counter for 1-2 hours before ready to use.
On counter, lay out large piece of plastic wrap. Place cookie dough in the center and top with another piece of plastic wrap. Roll with rolling pin until dough is about 1/4" thick.
Cut dough into circles or desired shapes. Place cookies on prepared baking sheets.
Bake cookies for 7-8 minutes. Do NOT over bake, as they won't turn much of a golden brown.
Remove cookies from oven and place on cooling rack to cool completely. Store in air-tight container.
NOTES
*For this recipe, I used my lighter flour blend by replacing the sorghum flour with white rice flour.
**Use refined coconut oil for less of a coconut flavor.