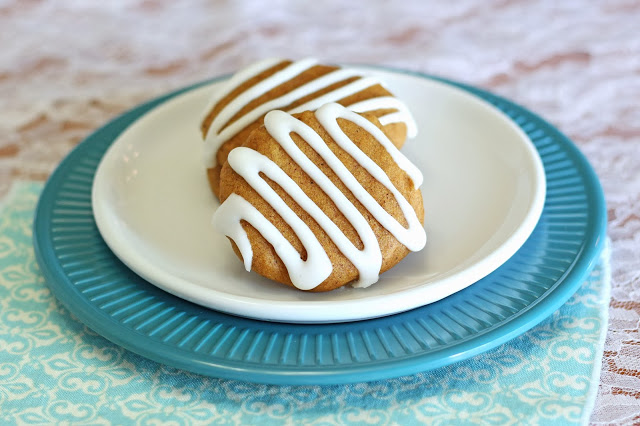 Have any of you started thinking about your holiday baking this year? I can't believe November is almost here, which means Thanksgiving is only a month away. Which also means Christmas will be here oh so very soon. As much as I know the next few months will be busy-busy, I also look forward to all the time that I will get to spend in the kitchen!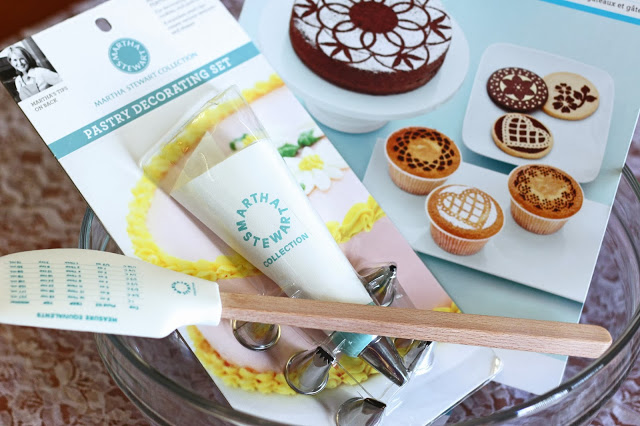 To help with my baking, I received this lovely baking kit from
Martha Stewart Living
. It is always a good day when I get fun packages in the mail. This baking kit made my day extra special! Kitchen tools to add to my collection. What girl can have too many baking gadgets? The box included (which if you keep reading, one of you will get to win this set too!)…
6.34-quart glass mixing bowl
Silicone equivalents spatula
Pastry Decorating Set
Cake and Cupcake Stencils
I think the item that I was most excited about…the super cool
silicone spatula
! It has measurements on it, just incase you need to know how many tablespoons are in 1/2 cup or teaspoons in 2 tablespoons. Such a clever idea! The heavy-duty
glass mixing bowl
is a great size and perfect for whipping up a batch of cookies or cupcakes. I also love the
pastry decorating kit
. It comes with a reusable piping bag and 6 tips. I didn't get a chance to use the cake stencils yet, but I cannot wait to use them to make a stunning apple cake! These essential Martha Stewart Collection baking items can be found at
Macy's
and the stencils at
Joann's
.
My new baking tools came in handy when I made these simple, soft pumpkin cookies. I have a soft spot for soft pumpkin cookies. They are one of the first cookies I remember making all by myself when I was a little girl, first learning to bake. They quickly became my go-to-recipe. I've taken this favorite of mine and made them gluten, egg, and dairy free. It took a couple tries, but I think I've got it!
gluten free vegan soft pumpkin cookies
makes 28-30 cookies
1 teaspoon baking powder
1 teaspoon baking soda
1 1/2 teaspoons cinnamon
1/2 teaspoon ground ginger
1/4 teaspoon ground nutmeg
1/2 teaspoon sea salt
1 1/2 cups pumpkin puree
1/2 cup canola or sunflower seed oil
1/2 cup organic cane sugar
1/4 cup organic brown sugar
1/4 cup pure maple syrup
1 teaspoon pure vanilla extract
vanilla glaze
2 1/2 cups organic powdered sugar
2 1/2 tablespoons coconut milk
1 tablespoon Earth Balance vegan butter, melted
1/2 teaspoon pure vanilla extract
Preheat oven to 350 degrees. Line baking sheets with parchment paper. Sift together flour blend, baking powder, baking soda, cinnamon, ginger, nutmeg and salt. Set aside. In large mixing bowl, combine pumpkin puree, oil, sugar, brown sugar, maple syrup and vanilla. Add the flour mixture and mix until combined. Drop tablespoon-size scoops of cookie dough onto prepared baking sheet. Slightly flatten to 2-inch circles. Bake for 9-11 minutes. Place cookies on cooling rack to cool completely.
While cookies are cooling, make vanilla glaze. Mix together powdered sugar, coconut milk, melted butter and vanilla. Stir until smooth and creamy. Place glaze in piping bag with round tip. Pipe onto cooled cookies.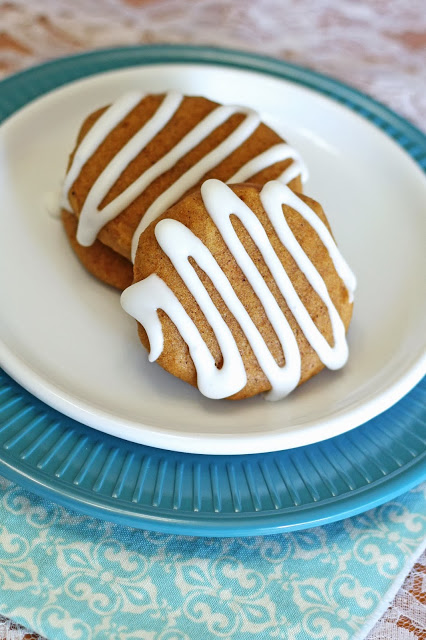 Martha Stewart Living has so generously offered to send one lucky reader, the same baking kit that I received! Just in time for baking season! The winner will receive the large glass mixing bowl, rubber spatula, pastry decorating, as well as the cupcake and cake stencils. To enter, sign-in below and leave a comment. Be sure to tell me "What has been your favorite pumpkin recipe shared on Sarah Bakes Gluten Free Treats?" in your comment. You can receive extra entries by liking Martha Stewart Living on facebook, tweeting the giveaway or sharing on instagram. This giveaway ends on Tuesday, October 29. I'll announce the winner on Wednesday morning. Happy baking!