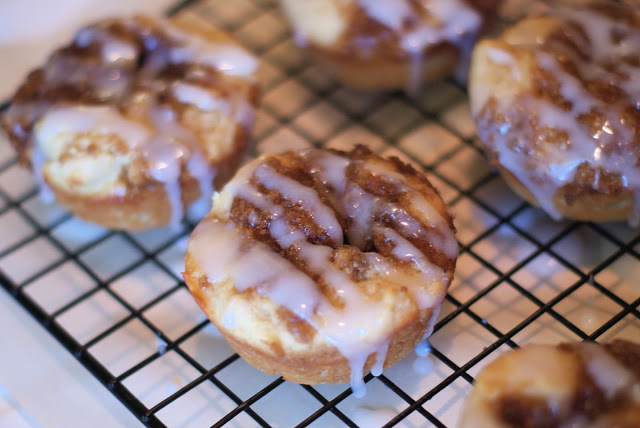 When my husband found out he had celiac disease, the one thing he was most concerned about…his cinnamon rolls.  Every Christmas morning, I bake giant homemade cinnamon rolls.  Kevin looks forward to them all year!  Even though I was scared, I did attempt a few gluten free cinnamon roll recipes.  They turned out quite delicious.  The result…a happy man.
As much as I would love to make him cinnamon rolls every morning, they are very time consuming.  Now that I have made these cinnamon roll muffins, which only have to rise for 15 minutes…I may never go back to regular cinnamon rolls!  You have the yeast so they really do taste like the real thing.  No kneading or rolling needed.  The smell in your house from these baking in the oven is beyond heavenly.  Everything you expect from a warm, gooey cinnamon roll, packed into a muffin.  Genius!
gluten free cinnamon roll muffins
makes 12 muffins
1 1/2 cups Sarah's gluten free flour blend
1/3 cup sugar
1/4 teaspoon salt
4 teaspoons rapid rise yeast
2/3 cup warm milk
3 tablespoons canola oil
1/2 teaspoon pure vanilla extract
1 egg
filling
2 tablespoons butter, room temperature
1/2 cup brown sugar
1 teaspoon ground cinnamon
icing
1 cup powdered sugar
2 tablespoons milk
1/2 teaspoon vanilla
Dissolve the yeast in a
measuring cup filled with the warmed milk.  Set aside to proof.  In a large bowl, combine flour blend, sugar and salt.  Stir in milk mixture, oil, vanilla and egg into the flour mixture.  Mix until smooth.  Scoop into muffin cups sprayed with cooking spray.  Let rise for 15 minutes.
While the dough rests, mix together butter, brown sugar, and cinnamon until crumbly.  Sprinkle evenly on top of rested dough
and press sugar mixture down into the dough with your fingertips.  Place pan into a cold oven, then set the oven temperature to 350 degrees.  Bake for 20 minutes, until muffins golden brown on edges.   Remove from pan and cool for 30 minutes on wire rack.  Whisk together the icing and drizzle over muffins.  Serve warm.  Heat leftover muffins in microwave.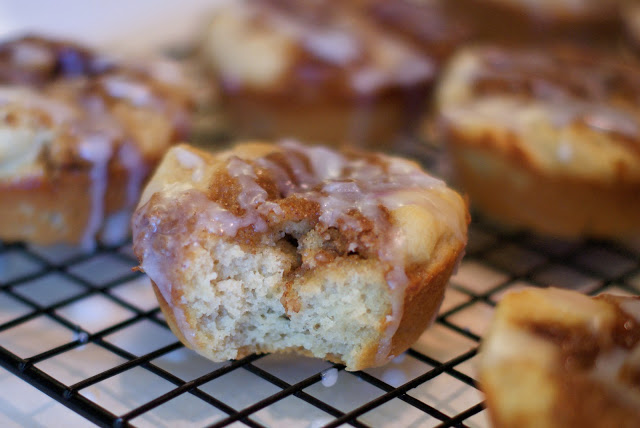 cinnamon sugar overdose.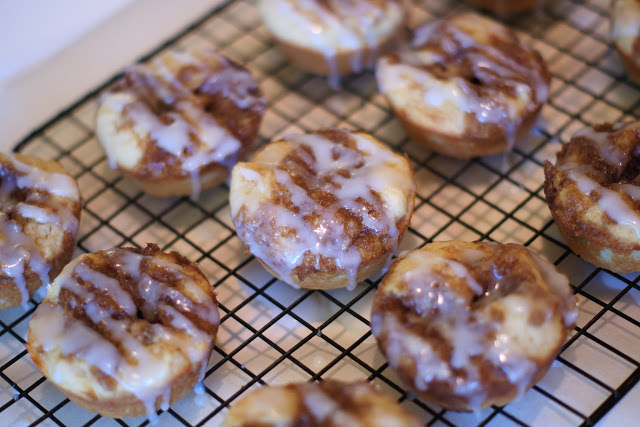 Recipe adapted from Joy the Baker