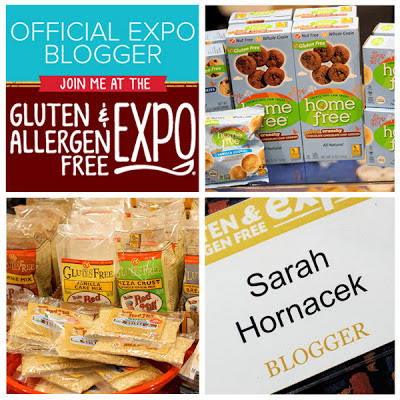 It's that time of year again…this gluten free blogger is heading to the
Gluten and Allergen Free Expo
in San Francisco! Last year was my
first year attending the expo
and let me just say, it was one of the best weekends ever. I was on the blogger team and my husband (who has celiac disease) was able to join me. We were in heaven the entire weekend. Not only was it precious time away, just the two of us, but we had so much fun! We were able to meet other bloggers, make new friends, chat with different gluten free companies and then there were the samples. Oh the samples. Come hungry to the
GFAF Expo
because there are plenty of gluten free goodies to try!
Gluten and Allergen Free Expo – San Francisco
January 25-26, 2013
9:00 am – 3:00 pm daily
$20 for one day, $33 for both
Everyone is welcome!
The GFAF Expo is truly one of the best events in the US for those with celiac disease or gluten/allergen free diets. Not only are there over 100 venders sampling and selling their products, but there are also super cool classes offered. You will get to discover gluten free companies and products that you didn't even know were out there. Plus, you will receive a sweet tote bag to carry all of your samples, coupons and treats. You'll come home with more gluten free stuff than you know what to do with. There are lots of fun products to purchase too. Speaking of, I will be selling a brand new item from Sarah Bakes Gluten Free Treats. They're cute and come in handy in the kitchen. Stay tuned!
If you can't make it to San Francisco, the GFAF Expo is providing four additional events that will be taking place throughout this year. There will be one in Pheonix, Chicago, Atlanta, Secaucus, Springfield and Dallas. Be sure to check out the GFAF Expo online, to get all the information you need and to purchase tickets. I can't wait to see my other gluten free blogger friends and try some new products to share with all of you! Be sure to follow me on facebook, twitter and instagram for updates while I am there. When I return from the GFAF Expo, I will be sharing lots of photos, new products and stories of our gluten free adventures. I'm thinking a special giveaway will be a must too. Just cause I love you all so very much.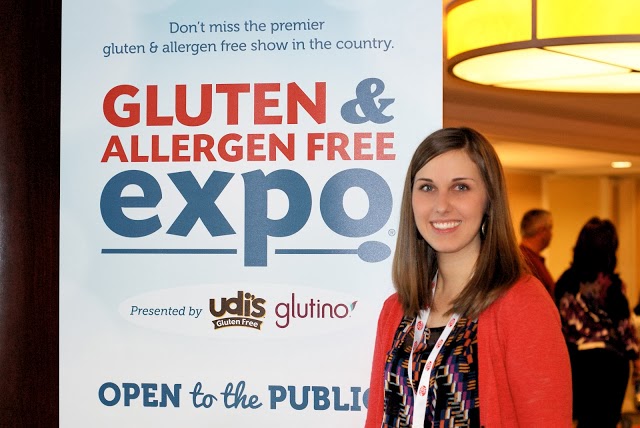 Now for the FABULOUS giveaway! I've been given five regular admission passes to the GFAF Expo in San Francisco to give to five of you. Enter the giveaway in the Rafflecopter widget below and tell me "what is one gluten free company you can't live without?" in your comment. You can receive extra entries by liking GFAF Expo on Facebook, following GFAF Expo on twitter, tweeting about the giveaway/event or sharing it on instagram. This giveaway ends on Sunday, January 12. Five winners will be chosen and each will receive one pass to the GFAF Expo in San Francisco, for either Saturday or Sunday (the winner's choice). Hope to see some of you there…be sure to stop by and say "hello"!