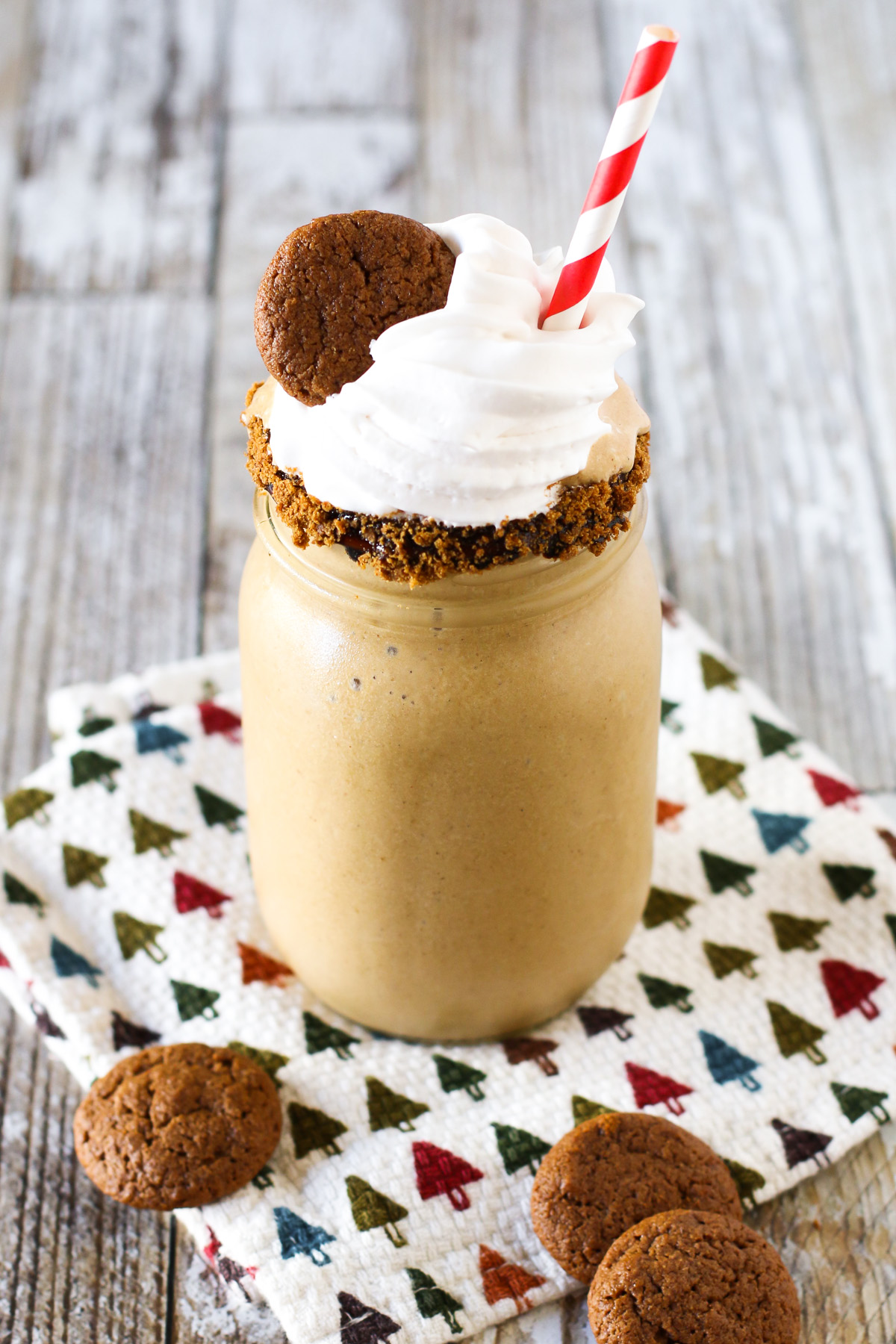 Sugar, spice and everything nice. That's what this gluten free dairy free gingerbread milkshake is made of!
I seriously love this time of year for so many reasons and I'm so glad it's here! Decorating the Christmas tree, celebrating the season with family and friends, and of course all the holiday baking. All of it brings so much joy to my heart.
I'm diving right into this holiday season with a festive milkshake recipe. I don't mess around. I've been wanting to make this gingerbread milkshake for months and the last time I made my mini gingersnap cookies, I knew it was time. The cookies are blended with So Delicious vanilla coconut milk ice cream, coconut milk, molasses and spices. So smooth. So creamy. So festive.
See that little cookie crumb around the rim of the glass? That's molasses and crushed gingersnaps. Oh yeah. A swirl of Cocowhip tops off this beautiful gingerbread milkshake. You better believe this is indulgence to the max!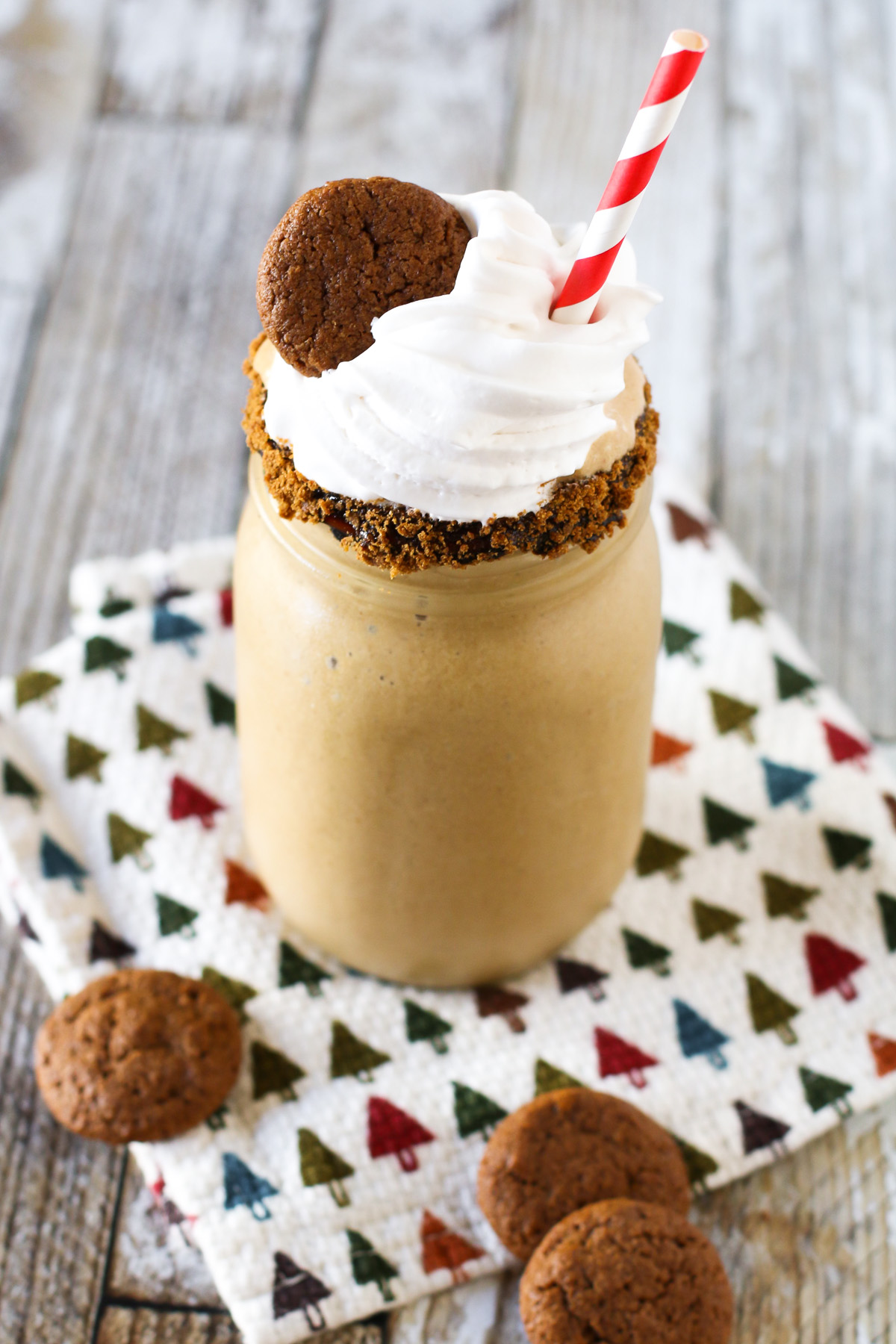 gluten free dairy free gingerbread milkshake
AUTHOR:
Sarah Bakes Gluten Free
RECIPE TYPE:
smoothies & drinks
INSTRUCTIONS
Scoop out coconut milk ice cream and place into high-powered blender. Add 3/4 cup coconut milk, molasses, gingersnap cookies, vanilla, cinnamon and ginger.
Place lid on blender and blend on high, until smooth and creamy. Add additional coconut milk, if needed.
In small shallow bowl, add molasses. Dip rim of glasses into molasses and then coat rim in gingersnap cookie crumbs.
Pour milkshake into glasses. Top with cocowhip and additional gingersnap cookies. Add a straw and drink up!
NOTES
*If you decide to leave out the gingersnap cookies, this milkshake will still be just as delicious!