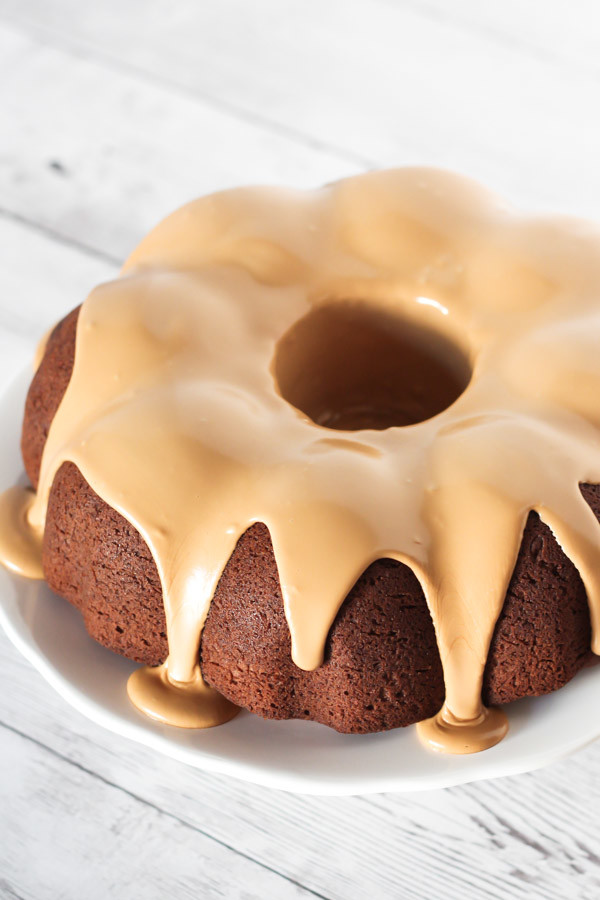 I can't seem to help myself. I just LOVE bundt cakes oh so much. They're my total favorite. I think it's mainly because I prefer a higher cake ratio to frosting. I'm not the norm, I know, but I just fancy the cake. It's the best part!
Let's get on with this gingerbread bundt cake here. Don't you just want to just cut yourself a slice and dive right in? I prefer my slice of bundt cake with a cup of coffee so I decided to top this gingerbread with an espresso glaze. A little extra coffee never hurt anyone. The cake is slightly sweet, with a kick from the ginger. Loaded with rich, dark molasses. You just can't go wrong with freshly baked gingerbread.
It's that time, my friends. Time for me to get in the kitchen and do lots of holiday recipe creating for all of you. Hope you're ready!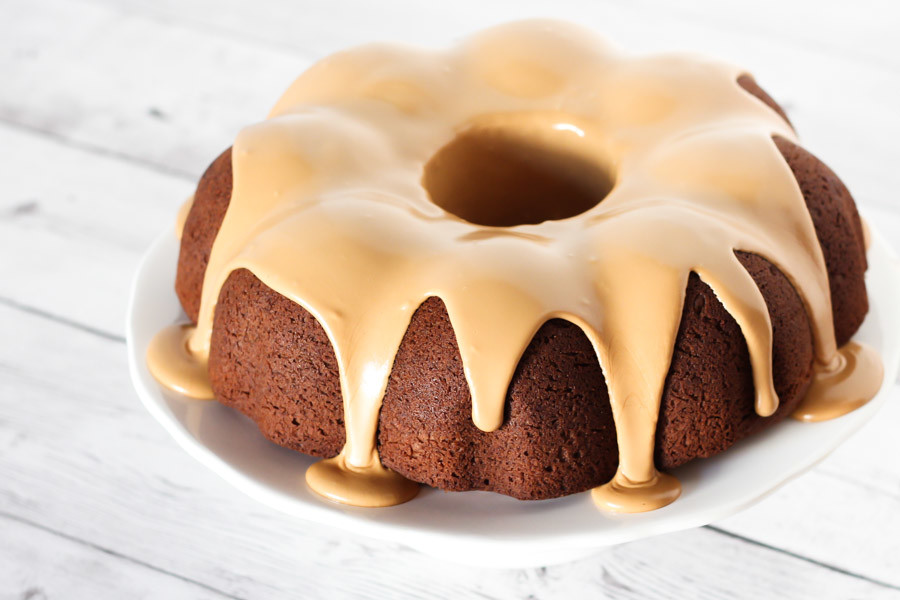 gluten free vegan gingerbread bundt cake with espresso glaze
AUTHOR:
Sarah Bakes Gluten Free
RECIPE TYPE:
cupcakes & cakes
INGREDIENTS
gingerbread bundt cake
2 teaspoons baking powder
1 teaspoon baking soda
1/2 teaspoon salt
1 1/2 teaspoons cinnamon
1 1/2 teaspoons ground ginger
2/3 cup sunflower seed or light flavored oil
1/2 cup So Delicious unsweetened coconut milk
1/2 cup water
1/2 cup unsweetened applesauce
1 cup organic brown sugar or coconut sugar
1/2 cup molasses
1/4 cup cane sugar
1 teaspoon pure vanilla extract
espresso glaze
2 tablespoons warm water
2 teaspoons espresso powder
2 cups sifted powdered sugar
1/2 teaspoon pure vanilla extract
INSTRUCTIONS
Preheat oven to 350 degrees. Prepare bundt pan by spraying with cooking spray.
In large mixing bowl, sift together flour, baking powder, baking sod, cinnamon, ginger and salt. Set aside.
Mix together oil, coconut milk, water, applesauce, brown sugar, molasses, sugar and vanilla until smooth. Add to flour mixture and stir to combine.
Pour batter into prepared bundt cake pan. Bake for 40-45 minutes or until toothpick inserted in center comes out clean.
Allow to cool in pan for 15 minutes. Invert onto cooling rack to cool completely.
To make glaze, dissolve espresso powder in 2 tablespoons water. Add powdered sugar and vanilla extract. Stir until smooth.
Drizzle glaze over cooled cake. Slice and serve.