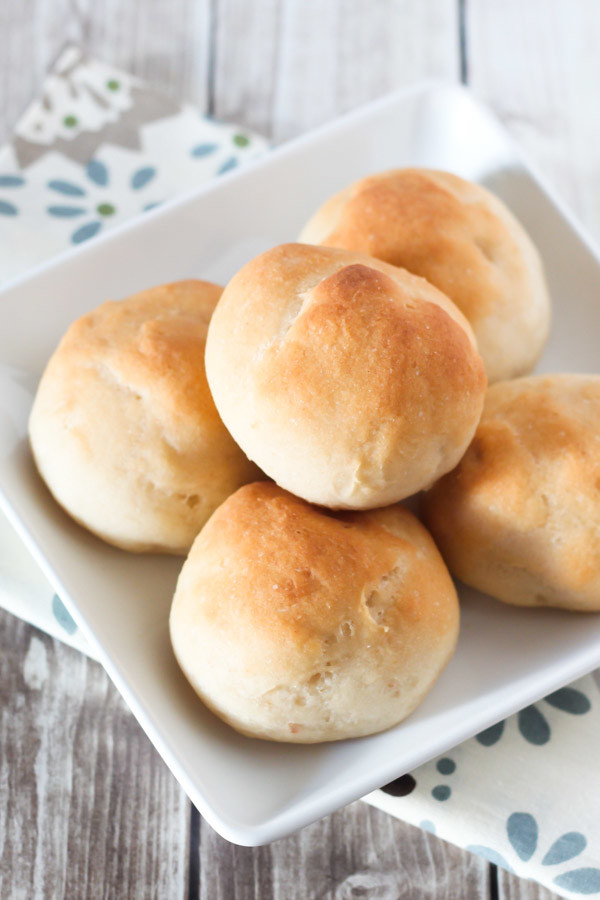 With the holidays upon us, I knew it was time to perfect my gluten free vegan dinner roll recipe. So many parties, celebrations and dinners with family and friends. You gotta have warm, homemade rolls on the able. You just gotta.
Creating light, fluffy white rolls is no easy task when you cut out gluten, dairy and eggs. So many times they came out too dense and then end up totally dried out. Not these ones! I even gave them the "next day" test and they were still soft in the center. Still best served warm, I was so pleased with the outcome. My kids even requested that I make them everyday. I'll see what I can do, my beautiful children.
For this recipe, I used my new secret ingredient…psyllium husk powder. It works it's magic in these rolls and helps with the elasticity and texture. You can find psyllium husk powder online and at your natural food stores. You can also use whole psyllium husks that you've ground in the blender to create a powder, which can be found at your regular grocery/drug stores. A little goes a long way so you'll be able to make lots of yummy bread!
Rolls. Sweet, soft gluten free vegan dinner rolls. Come to mama!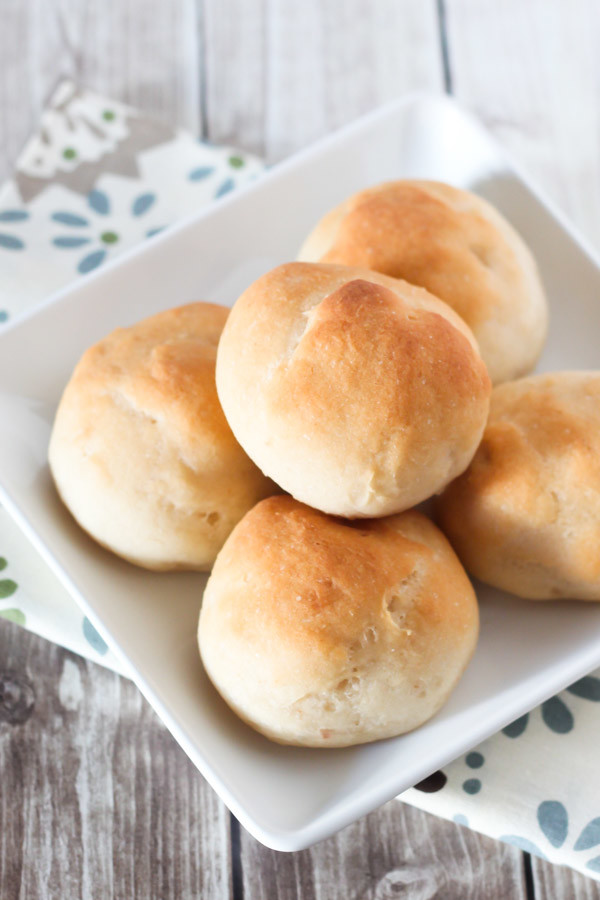 gluten free vegan dinner rolls
AUTHOR:
Sarah Bakes Gluten Free
INGREDIENTS
2 cups warm water
3 tablespoons cane sugar
2 1/4 teaspoons active dry yeast
2 tablespoons, plus 1 tablespoon grape seed or olive oil
2 3/4 cup Sarah's gluten free flour blend*
1/3 cup cornstarch or tapioca starch
1 tablespoon psyllium husk powder**
1 1/2 teaspoons sea salt
INSTRUCTIONS
Prepare baking sheet by lining with parchment paper.
In medium bowl, whisk together warm water, sugar and yeast. Allow to sit for 5 minutes to proof and become foamy.
While yeast is activating, sift together flour blend, cornstarch, psyllium husk powder and salt in large bowl of standing mixer with paddle attachment.
When yeast is ready, add 2 tablespoons oil to yeast mixture. Stir and add to flour mixture. Mix on low. When flour is completely incorporated, continue to mix on medium speed for 3 minutes.
Using 1/4 cup measuring cup, scoop dough onto prepared baking sheet, scraping with rubber spatula. Using wet fingers, gently form dough into round, smooth roll shape.
Cover rolls with light dish towel and let rise for about an hour in warm place.
When dough is almost ready, preheat oven to 425 degrees. Place water bath on lower rack in oven (I filled an 8x8-inch baking dish 1/3 of the way with water).
Place rolls in oven and bake 20-22 minutes or until golden brown. Remove rolls from oven and place on cooling rack. Brush tops with remaining tablespoon oil.
Serve warm. To reheat, wrap rolls in foil and warm in 325 degree oven for 10 minutes.
Store rolls in airtight container or ziploc bags. To freeze rolls, place in ziploc bag and freeze for up to a month.
NOTES
*Be sure to use white rice in the flour blend (not sorghum), to create the lighter texture.
**If you are unable to find psyllium husk powder, you can grind whole psyllium husks in blender until it becomes powder.