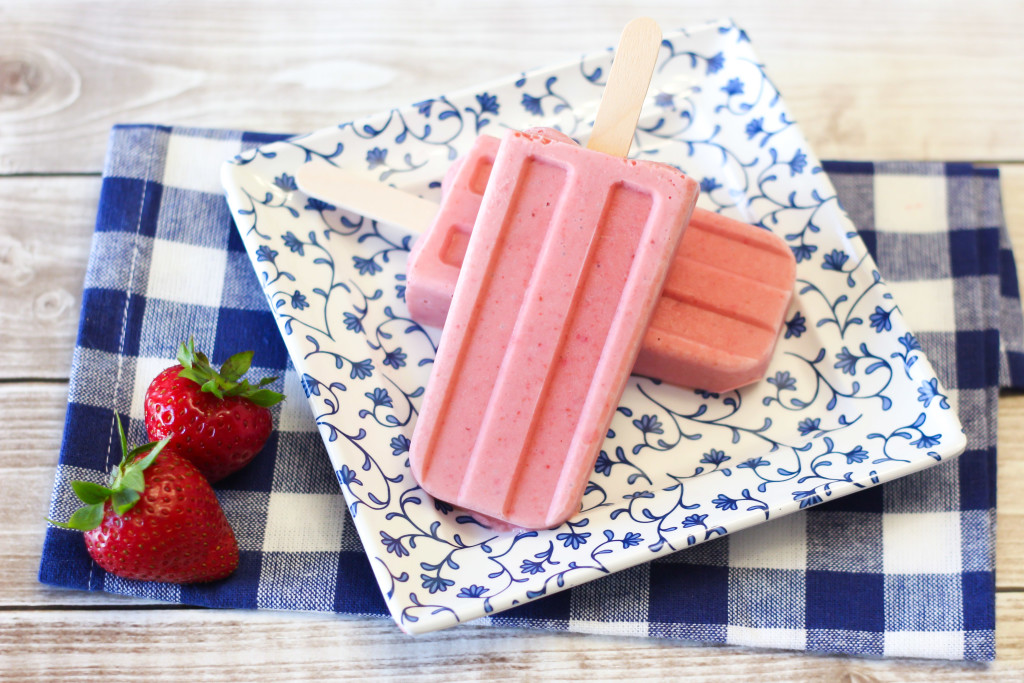 During the summer, you can ALWAYS find popsicles in our freezer. It's just a staple. My kids go through them like crazy so I like to make my own. So much cheeper and so much better for you! You can make them with just about any fruit, with a little fruit juice or coconut milk added. When I was little, my favorite was frozen orange juice popsicles. Yep, just plain ol' OJ. Sometimes the most simple flavors are the most delicious and refreshing.
I had a bunch of organic strawberries in my fridge and we all know, they don't last long. I wish strawberries stayed fresher longer, but they must be eaten quickly (or frozen for smoothies). I had some in the fridge that weren't going go last so I used them in these creamy strawberry popsicles. Only four ingredients…strawberries, lite coconut milk, coconut sugar and vanilla. Simple ingredients, fabulous flavor. Another summer popsicle recipe for you all to enjoy!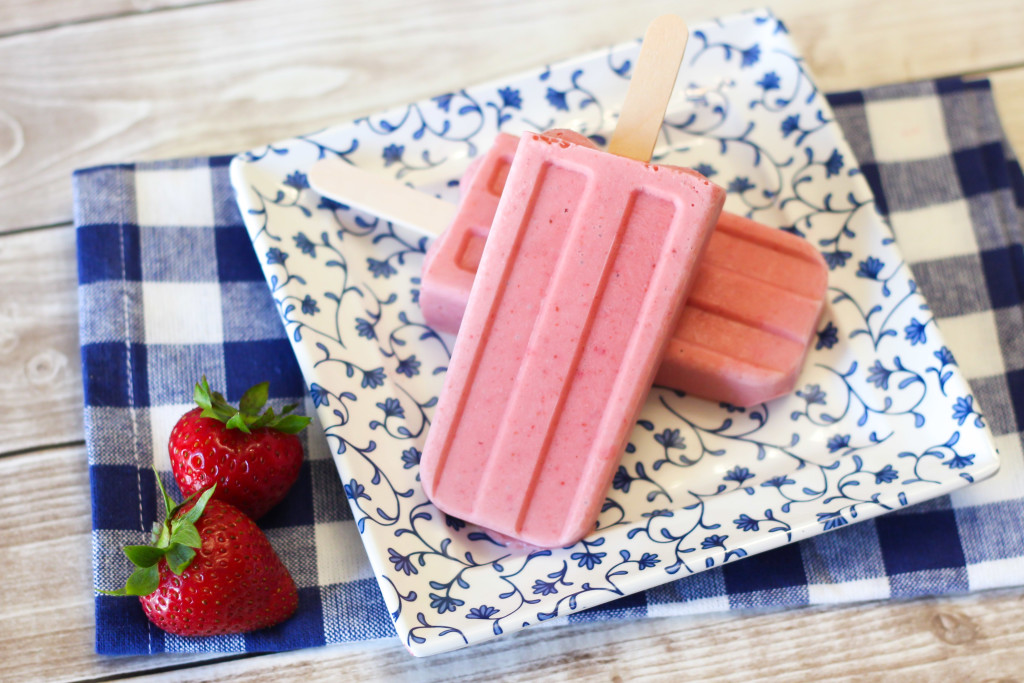 dairy free creamy strawberry popsicles
AUTHOR:
Sarah Bakes Gluten Free
RECIPE TYPE:
frozen treats
INGREDIENTS
2 cups sliced fresh strawberries
1 1/4 cups So Delicious lite culinary coconut milk*
3 tablespoons coconut sugar or pure maple syrup
1/2 teaspoon pure vanilla extract
INSTRUCTIONS
Place strawberries, coconut milk, coconut sugar and vanilla in high-powered blender. Blend on high 1-2 minutes, until smooth and creamy.
Pour into popsicle mold and insert popsicles sticks. Freeze 3-4 hours or until fully set.
To remove from mold, run under warm water 10-15 seconds.
NOTES
*If you can't find lite culinary coconut milk, use canned lite coconut milk.