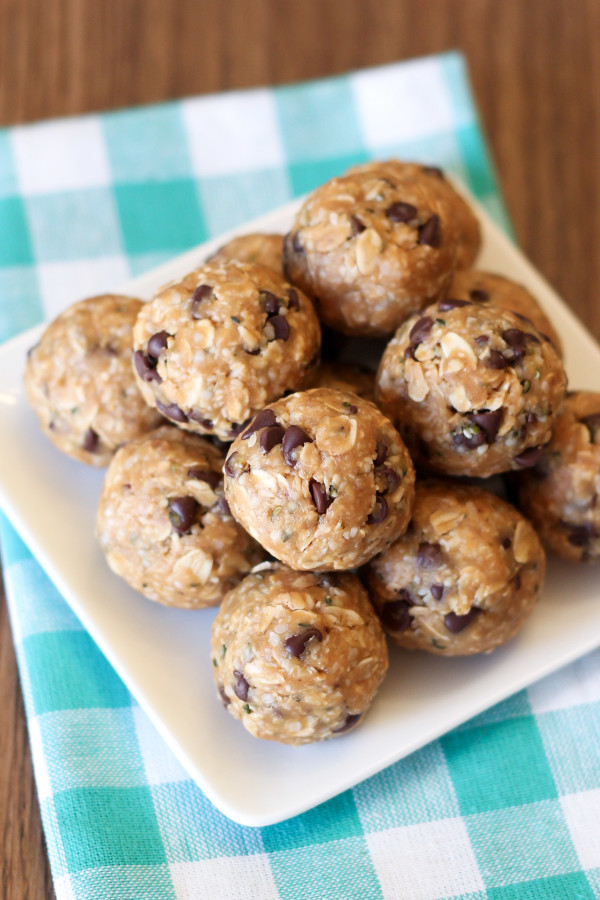 "Mom, can I please have a snack?" "I'm hungry." These are statements I hear pretty much all day long from my kids. Always hungry, always wanting a snack. Their little bodies are growing nonstop. Between meals, I do my best to offer healthy options for them to munch on. Fresh fruit, cheese, gluten free pretzels, nuts, smoothies. Just to keep their bellies happy until the next meal.
I sometimes become super mom (in their eyes) and make these no-bake energy bites. Really, I think the only they like them so much is because I add those tiny chocolate chips. I sneak in tons of good stuff in these little bites. They've got 3 sources of protein from the nut butter, almond meal and hemp hearts. Hemp hearts are my new favorite. Great nutty flavor and texture. They're also a great source of protein, iron and omega fatty acids. They are just shelled hemp seeds, but they sure pack a punch!
I store my gluten free no-bake energy bites in the fridge. Keeps them cold and they are even more satisfying on these hot summer days. A healthy, feel-good treat you can sneak (snack on) throughout the day!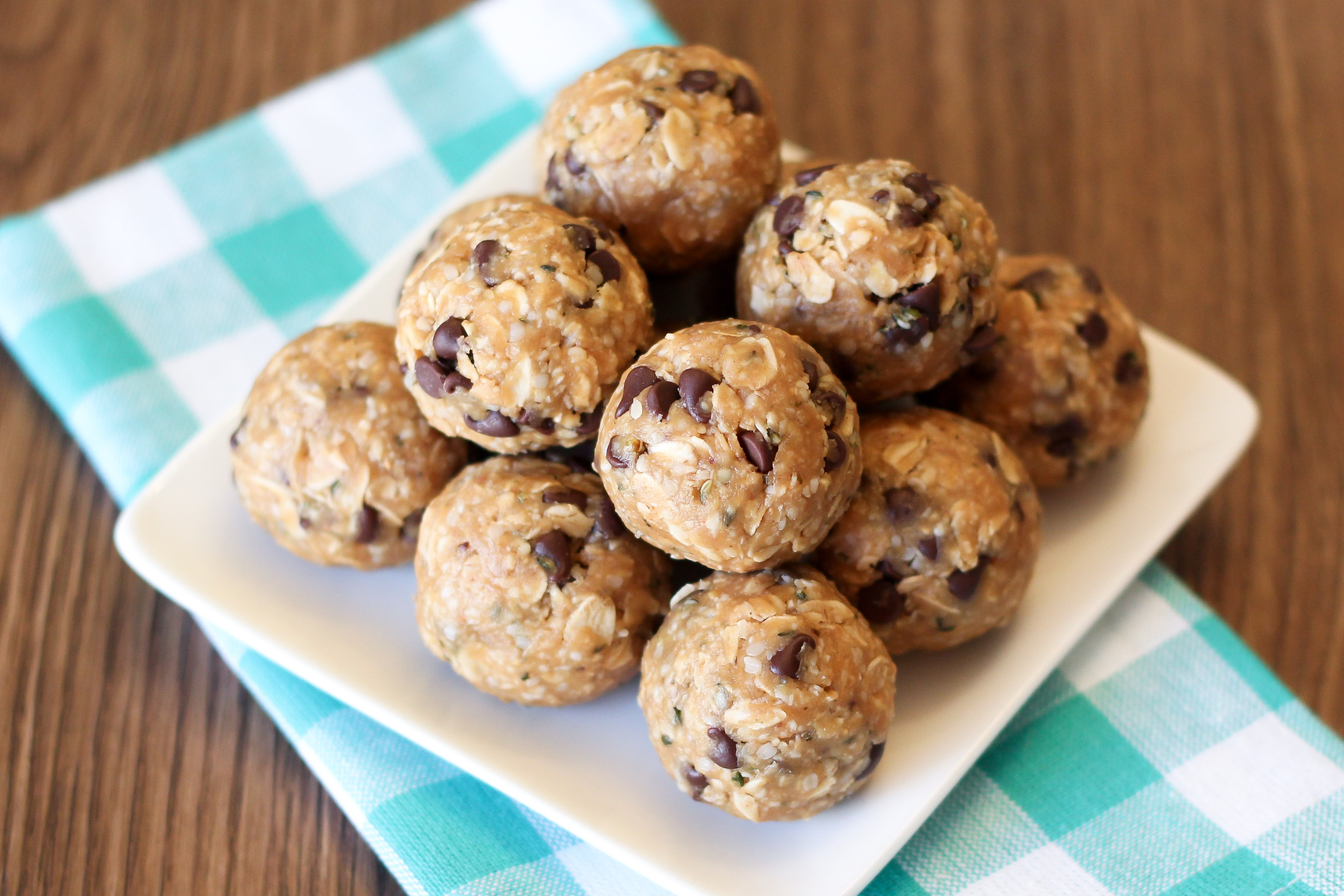 gluten free no-bake energy bites
AUTHOR:
Sarah Bakes Gluten Free
INGREDIENTS
1 cup certified gluten free rolled oats
1/2 cup almond meal
1/3 cup hemp hearts
1/2 cup natural peanut or almond butter
1/3 cup pure maple syrup or honey
1/2 teaspoon pure vanilla extract
1/4 cup dairy free mini chocolate chips
INSTRUCTIONS
In large mixing bowl, sift together oats, almond meal and help hearts.
In separate bowl, mix together peanut butter, maple syrup and vanilla extract, until smooth and creamy. Pour over oat mixture. Add chocolate chips and stir until all ingredients are evenly combined.
Scoop and roll mixture into 1-inch balls. Place in airtight container and refrigerate for a cold snack.