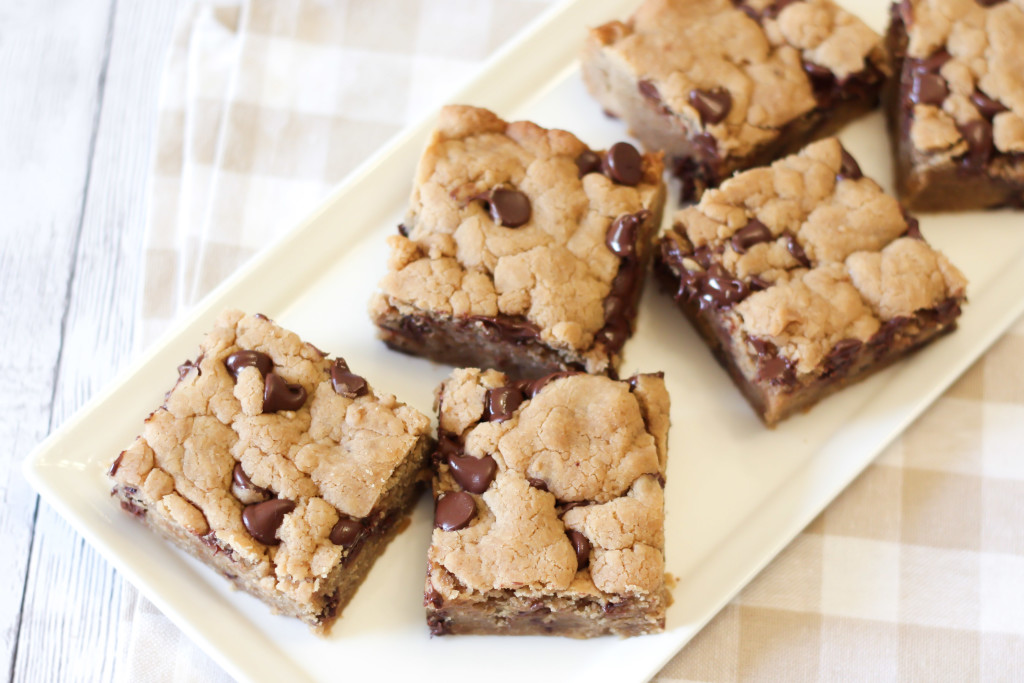 For Father's Day this year, we are heading to the beach! Spending time with our bestest friends and enjoying every moment possible down by the water. The ocean is my happy place. It relaxes every part of me and helps me to focus on the here and now. I'm looking forward to creating memories with my family and friends, celebrating the amazing man in my life and what a super awesome father he is to my kids!
His dessert request while we're at the beach house…cookie bars. Chocolate chip peanut butter cookie bars to be exact. His favorite combination when it comes to sweets. I made a batch of these bars ahead of time to bring with us. We will be picking up some So Delicious vanilla coconut milk ice cream too. Chocolate chip peanut butter cookie bars á la mode. I think that's a Father's Day worthy treat!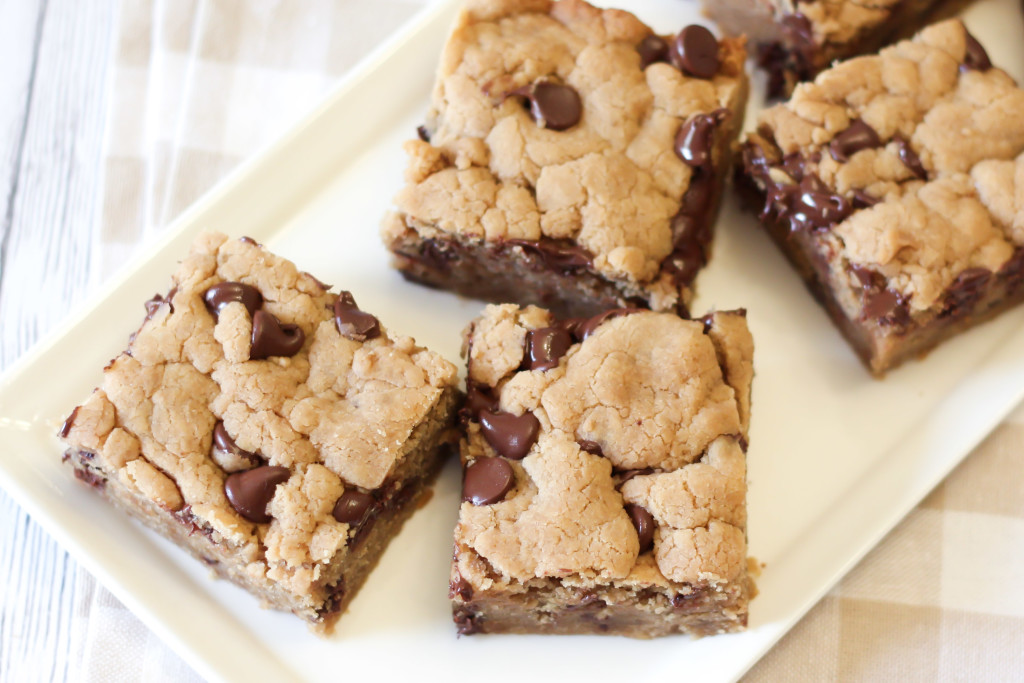 gluten free vegan chocolate chip peanut butter cookie bars
AUTHOR:
Sarah Bakes Gluten Free
INGREDIENTS
2 1/4 cups Sarah's gluten free flour blend
1 teaspoon baking powder
1/2 teaspoon baking soda
1/2 teaspoon sea salt
1 cup brown sugar
1/2 cup creamy peanut butter
1/4 cup coconut oil, softened
1/4 cup So Delicious unsweetened almond or coconut milk, room temperature
3 tablespoons pure maple syrup, room temperature
1 teaspoon pure vanilla extract
1 cup dairy free chocolate chips
INSTRUCTIONS
Preheat oven to 350 degrees. Prepare 8x8-inch baking dish by lining with parchment paper or spraying with nonstick cooking spray. In medium bowl, sift together flour blend, baking powder, baking soda and salt. Set aside.
In large bowl, cream together brown sugar, peanut butter and coconut oil, 1-2 minutes. Add coconut milk, maple syrup and vanilla. Mix until blended. Add flour mixture and chocolate chips. Stir until just combined.
Press cookie dough into prepared baking dish. Bake for 28-30 minutes or edges are until golden brown.
Place pan on cooling rack and allow cookies to cool in pan for 20-30 minutes. Remove from pan and slice into bars. Store in air-tight container.