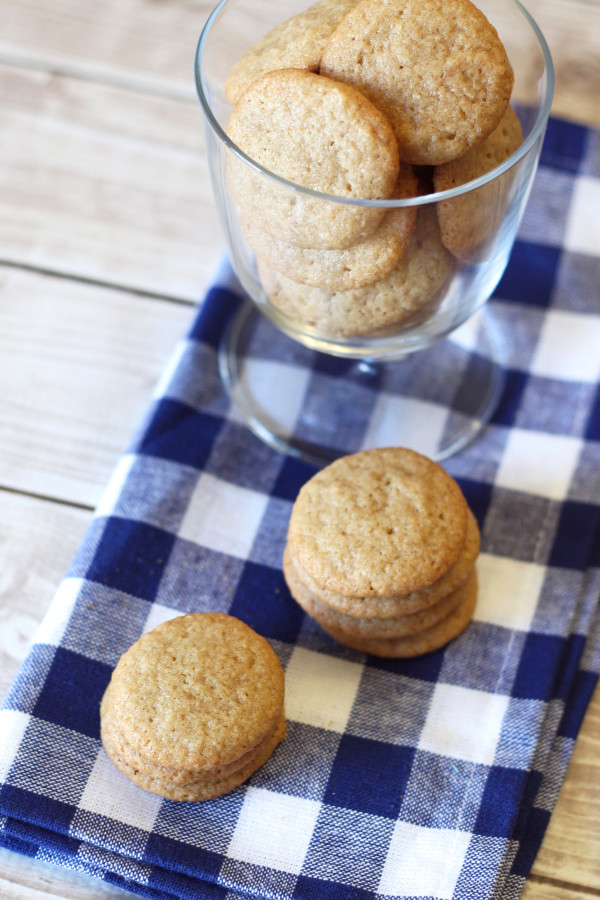 Whenever my mom would come home from the grocery store, the first thing we did was check out all the grocery bags. Search through each one and find the hidden treasures. Did she get any popsicles? Did she get more orange juices? Did she remember to get another box of Nilla Wafers? Those were our favorite cookies. One box never lasted long with 4 kids in the house.
I happened to marry a guy who also thinks vanilla wafer cookies are pretty awesome. He could finish off a whole box…by himself. Well, with gluten as our enemy, no more buying Nilla Wafers. I just get in the kitchen and make a batch! The recipe is so simple and the dough bakes up the cutest little cookies you ever did see. The edges get crisp, but the center stays nice and soft. If you like them to be even crispier, allow to bake an additional 1-2 minutes. Just as I remember when I was a kid, these cookies don't last long. Teeny, tiny and completely irresistible!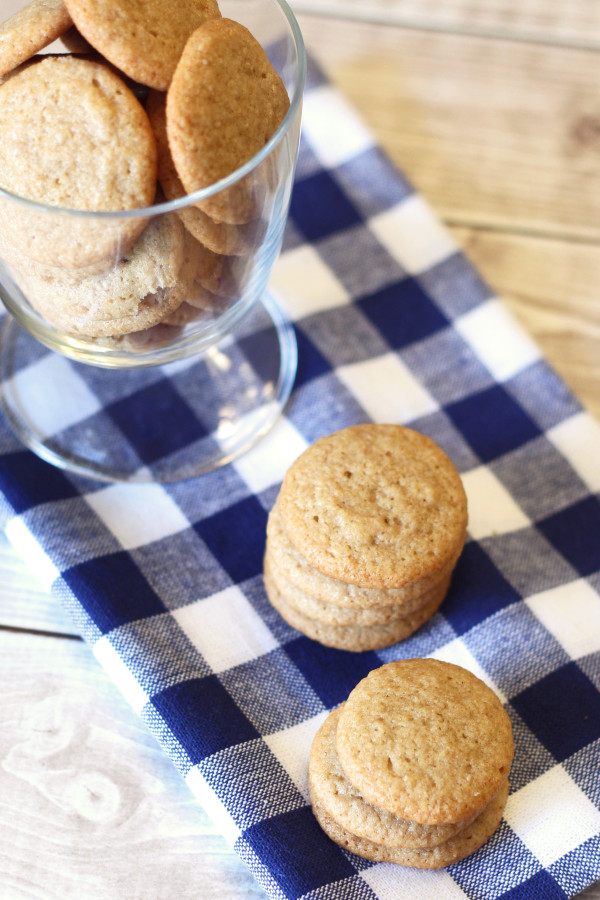 gluten free vegan vanilla wafer cookies
AUTHOR:
Sarah Bakes Gluten Free
INSTRUCTIONS
Preheat oven to 325 degrees. Line two baking sheets with parchment paper.
In medium bowl, sift together flour blend, oat flour, baking powder, baking soda and salt. Set aside.
In large bowl, mix together sugar, applesauce, melted coconut oil, maple syrup and vanilla. Stir until blended. Add flour mixture and stir until combined (dough will be thin).
Fill large ziploc bag with cookie dough. Cut tip of bag. Squeeze teaspoon-size balls of dough onto prepared baking sheets.
Slightly flatten with fingers into 1-inch round discs. Cookies will spread slightly. Repeat with remaining dough (you'll get about 48 cookies).
Bake cookies 11-14 minutes, until golden brown and crisp on edges. Allow cookies to cool on baking sheet for 10 minutes. Place cookies on cooling rack to cool completely.
NOTES
*To make your own oat flour, blend about 3/4 cup certified gluten free oats in high-powdered blender on high until fine oat flour has formed. Measure out 3/4 cup of oat flour.