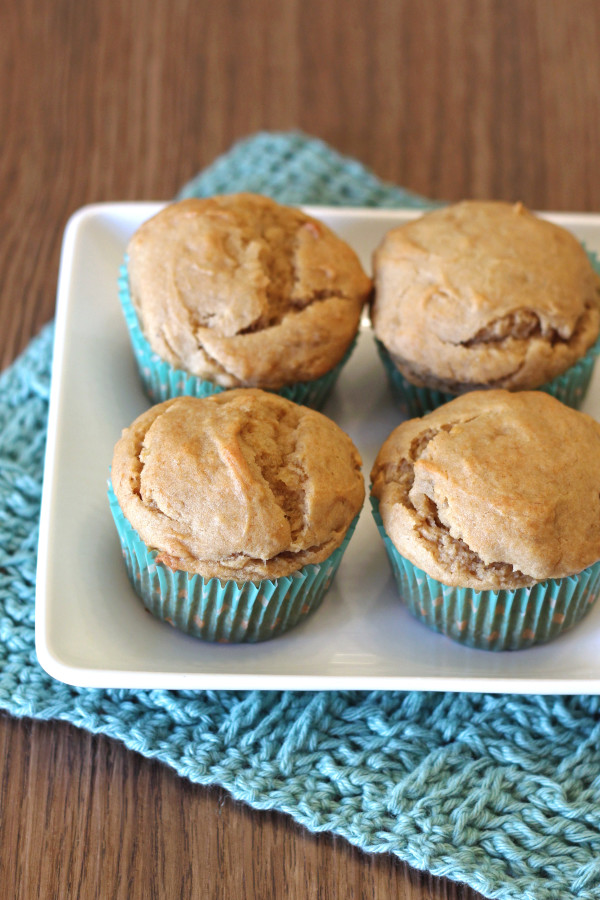 Peanut butter and bananas. Yummy, yummy! One of my favorite after school snacks as a kid was a piece of bread with peanut butter and banana slices on top. My mom would usually do a little drizzle of honey on there too. She was always (and still is) good at making the perfect, filled-with-love snacks for her kids.
I've taken the flavors from my childhood favorite and combined them in a breakfast treat! These muffins are filled with protein from the peanut butter, healthy fats from the coconut oil and sweetness from those ripe bananas. They bake up in no time and you've got muffins for the week. Nothing better than a homemade snack to take with you on the go. They freeze great too!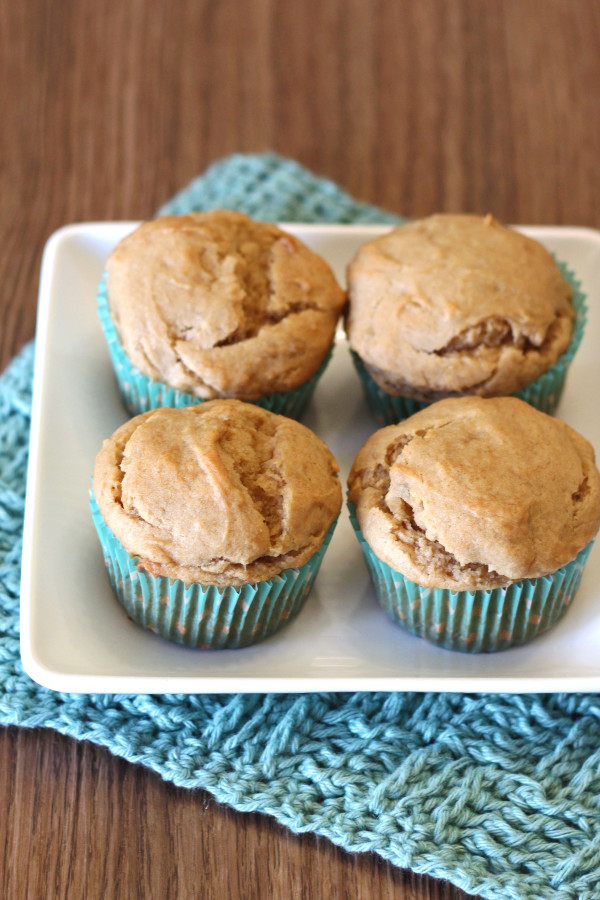 gluten free vegan peanut butter banana muffins
AUTHOR:
Sarah Bakes Gluten Free
RECIPE TYPE:
muffins & scones
INGREDIENTS
1 1/2 cups Sarah's gluten free flour blend
1 teaspoon baking powder
1/2 teaspoon baking soda
1/2 teaspoon sea salt
2 ripe bananas, mashed
1/2 cup natural creamy peanut butter
1/4 cup coconut oil, melted
1/4 cup brown sugar
1/4 cup cane sugar
1/2 cup So Delicious unsweetened coconut milk or almond milk
2 tablespoons pure maple syrup or honey
1 teaspoon pure vanilla extract
INSTRUCTIONS
Preheat oven to 375 degrees. Line muffin tin with paper cupcake liners.
Sift together flour blend, baking powder, baking soda, and salt. Set aside.
In large mixing bowl, stir together mashed bananas, peanut butter, coconut oil, brown sugar and cane sugar until creamy. Add brown coconut milk, maple syrup and vanilla. Slowly add flour mixture and stir until combined.
Scoop batter into prepared muffin tin. Bake for 18-20 minutes, or until toothpick inserted in center of muffin comes out clean. Place muffins on cooling rack and cool completely.