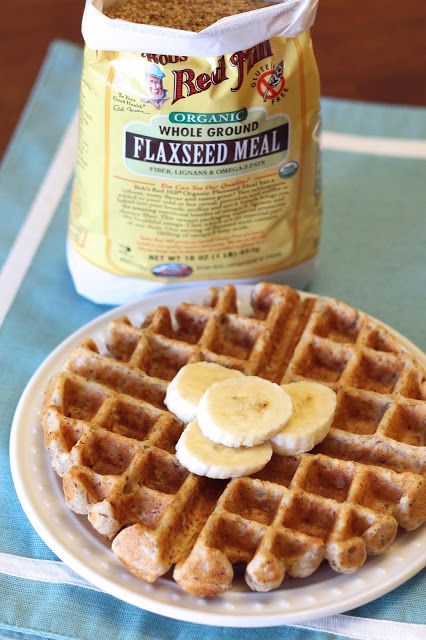 I have some exciting news to share with my Sarah Bakes Gluten Free Treats readers! I have been asked to be a Bob's Red Mill brand ambassador for 2015!!! Isn't that so FABULOUS? I was quite excited and still can't believe it's true (somebody pinch me). I love, love, love the Bob's Red Mill gluten free products and we all know I use all of their flours in my gluten free flour blend. So of course I cherish this company. It was a no brainer when they asked me to join their team!
Throughout the year, I will be featuring different promotional Bob's Red Mill products in my recipes. From their gluten free granola to different nut flours. They will be sponsoring many of my recipes by providing the flours I need. Such a blessing for this baker! To kick it all off, I'm starting with a product that I've used for many years, even before going gluten free. The good ol' ground flaxseed meal. Full of omega-3's and an excellent source of fiber. I add it to my smoothies, muffins, breads and even waffles. I love the nuttiness of flaxseeds. Be sure to only eat the ground flaxseed meal to get the full nutritional value. Your body can't digest the whole seeds.
Waffles are the breakfast of choice in this house. Always. I vamped my waffle recipe by adding oats and flaxseed meal. Hearty, crispy and delicious. When I make waffles, I like to make enough (usually doubling the recipe) to save for the week. Pop them in the toaster and you have hot gluten free waffles to start your day! My favorite is to smear on some almond butter or peanut butter, then top with sliced bananas. Packed with protein and makes a great snack too. How do you do your waffle?
gluten free vegan multigrain waffles
makes 4-5 waffles
1 3/4 cups Sarah's gluten free flour blend
3/4 cup gluten free quick oats
1/4 cup Bob's Red Mill ground flaxseed meal
1 tablespoon baking powder
1/2 teaspoon salt
2 cups So Delicious unsweetened coconut or almond milk, room temperature
3 tablespoons coconut oil, melted
2 tablespoons pure maple syrup, honey or coconut sugar
1 teaspoon pure vanilla extract
In large mixing bowl, whisk together flour, oats, flaxseed, baking powder and salt. Add coconut milk, maple syrup, melted coconut oil and vanilla. Stir until just combined.
Heat waffle iron. Spray with cooking spray and pour batter into waffle maker (amount varies by iron). Leave a 1-inch border on all sides. Close iron. Cook until waffles are crispy and golden brown, 3-5 minutes. Repeat with remaining batter. Serve nice and hot!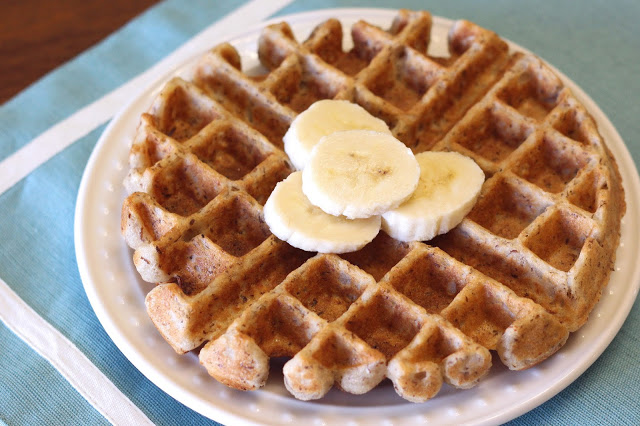 To snag a Bob's Red Mill coupon for a discount on the flaxseed meal, just click
here
!