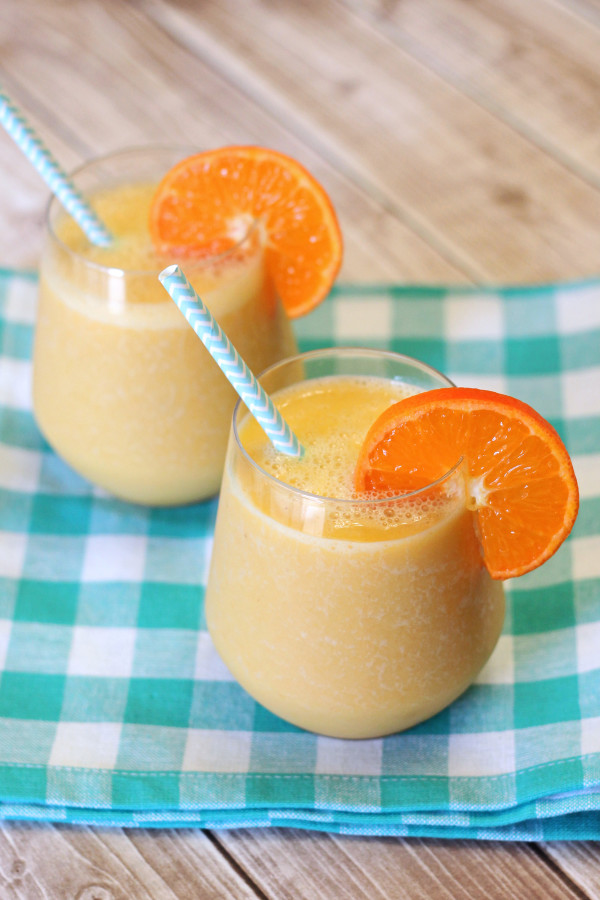 Sometimes I wish I was more of a cheerful morning person. A bit more pleasant, a smile on my face, ready to greet the day. For me, it takes some time. I'm the mom that needs a little extra grace when the sun comes up. I need my cup of coffee and a few quiet (non existing) minutes to wrap my brain around what needs to be done before we head out the door.
Other than coffee, fruit smoothies give me the boost I need in the morning. Especially when citrus is involved! There is something about fresh oranges in my smoothie that makes me smile. I love that oranges are in season right now and we always seem to have a bowl of mandarins on the kitchen counter. For this orange creamsicle smoothie, I used two mandarines, but you could also use one large orange. The touch of vanilla makes this morning drink taste like those popsicles we all know and love!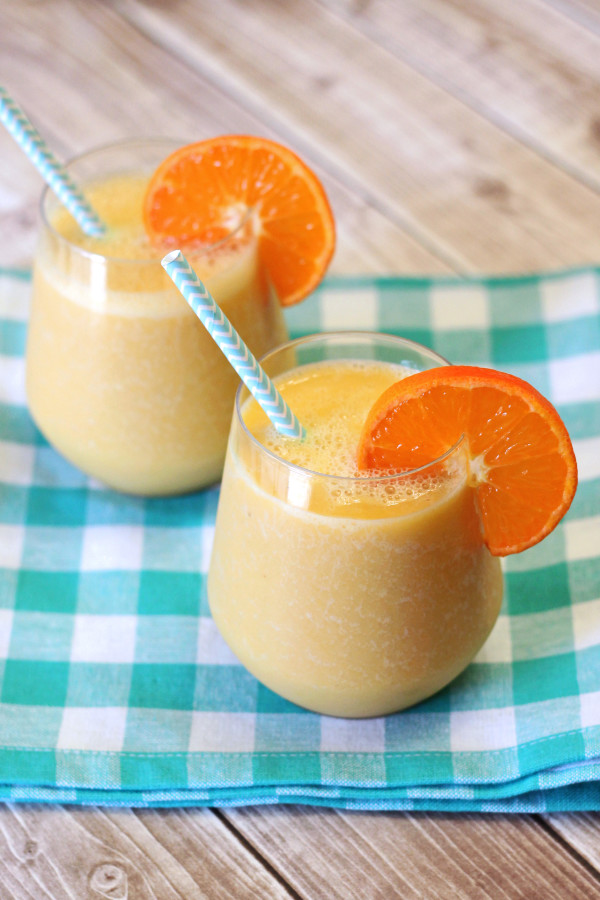 dairy free orange creamsicle smoothie
AUTHOR:
Sarah Bakes Gluten Free
INGREDIENTS
8 ice cubes
1 frozen banana
1 orange or 2 mandarines, peeled
1/2 cup orange juice
1/2 cup So Delicious unsweetened coconut milk or almond milk
1/2 teaspoon pure vanilla extract
INSTRUCTIONS
Add ice, banana, mandarines, orange juice, coconut milk and vanilla to high-powered blender.
Blend on high until smooth and blended well, 1-2 minutes.
Pour into glasses and serve.