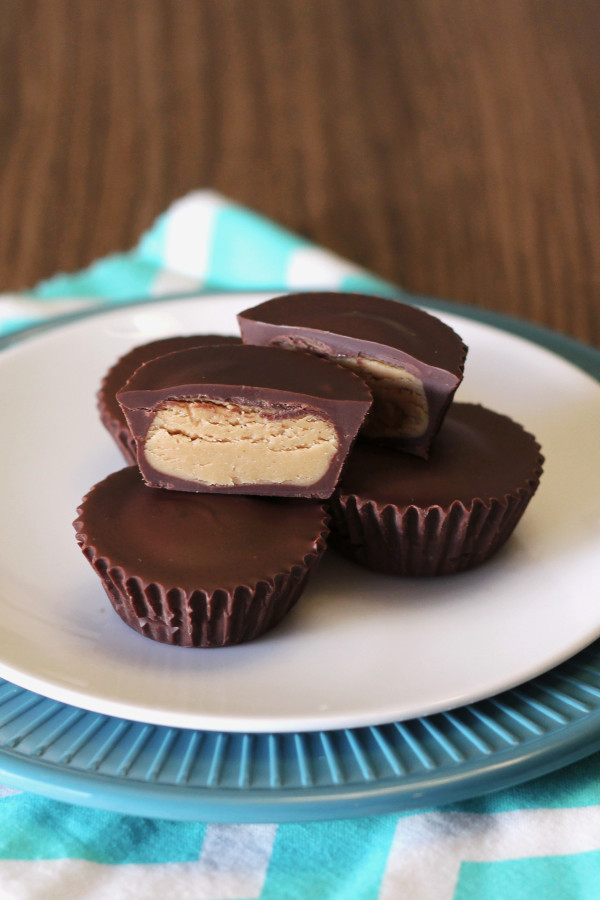 Candy, candy and more candy. That's what comes to mind when I think about trick-or-treating as a kid. As soon as we would get home, we would sort it all out. The four of us, my siblings and I, would make piles of all the different kinds of candy. The chocolate (the most valuable), the sour, the chewy, the lollipops and the most unwanted.  The unwanted pile usually consisted of smarties and tootsie rolls. We of course would try and trade for the candy we wanted most. I always went for the skittles, peppermint patties or peanut butter cups. No one ever wanted to trade the beloved peanut butter cups.
When we get home from taking our kids trick-or-treating, we limit how much they can eat. Usually it's just a couple pieces. They know that candy is always a special treat and they don't get it often. They would probably just go to town on their halloween candy if we let them. Sugar tummy aches. No good. Once they've had their share, their buckets go up on the top shelf in the pantry. About a week later of having a couple pieces a day, they've totally forgotten it's there. Then it usually ends up in the trash.
Before Kyri and Kaden get to eat all of their favorite candy, my husband takes out what he calls "the dad tax." They know the drill. He picks a few pieces out that are his favorite. Always peanut butter cups. Always. I can't have them because of the dairy in the chocolate. So I make my own! These dairy free peanut butter cups are so easy to make and my husband admitted, "they are way better than the store bought ones!" Less sweet and I'm a fan of the semi-sweet chocolate coating. Great for your kids with multiple food allergies too. You can use sunflower butter in place of the peanut butter and make sunflower butter cups! Too good to eat only one, but you can surely try.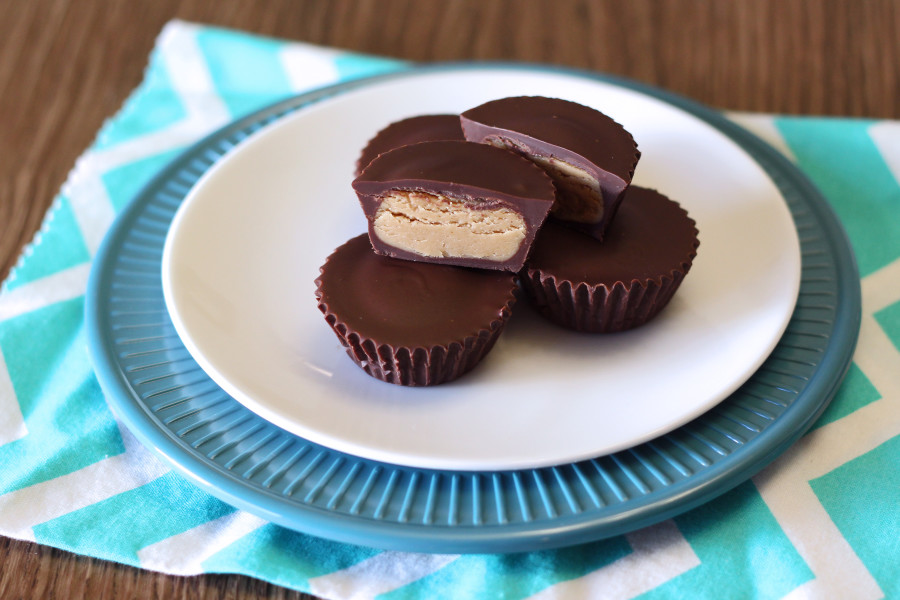 dairy free peanut butter cups
AUTHOR:
Sarah Bakes Gluten Free
SERVES:
32 peanut butter cups
INGREDIENTS
2 cups dairy free chocolate chips
2 teaspoons non-hydgrogenated shortening
1/2 cup creamy peanut butter or sunflower seed butter
1 cup powdered sugar
1 tablespoons non-hydrogenated shortening
1-2 tablespoons So Delicious coconut or almond milk (as needed)
INSTRUCTIONS
Prepare mini cupcake pans by lining with mini cupcake liners. Set aside.
Place chocolate chips and 2 teaspoons shortening in microwave-safe bowl. Melt in 30-second intervals, stirring in-between. Stir until completely melted and smooth.
Place 1 teaspoon melted chocolate in bottom of each cupcake liner. Gently tap pan on counter until chocolate is evenly spread. Place in refridgerator for 10 minutes to set.
While chocolate is setting, make peanut butter filling. Mix together peanut butter, powdered sugar, 1 tablespoon shortening, vanilla extract and 1 tablespoon coconut milk.
Add an additional tablespoon coconut milk if needed. Knead dough together until it is no longer crumbly and holds it shape.
Remove cupcake pan from refrigerator. Take a teaspoon of peanut butter dough and roll into ball. Flatten into disc, almost size of cupcake liner.
Place peanut butter disc into chocolate-filled cupcake liner. Top with additional melted chocolate, just enough to cover peanut butter filling.
Smooth out tops by gently tapping pan on counter. Place back in refrigerator to set and become firm, about 15-20 minutes.
Remove peanut butter cups and place in airtight container. I like to keep them stored in refrigerator, to keep firm.