Our little man turned 4. He's officially no longer a toddler, but is completely still my baby. Kaden is full of energy and spunk, all while being my little cuddle bear. I cherish my days with him and have loved watching him grow. He is writing his name, enjoys playing video games with daddy, Legos are pretty much the coolest things ever in his eyes, and he is about to start preschool. Our buddy boy is beyond a blessing to our family of four.
I always get so excited for birthdays in my house, especially for my kids! I love all the planning, creating the invites, making the decorations, and baking the cake. This year, Kaden decided he wanted an airplane birthday. A red and blue airplane birthday. I kept it simple with decorations and did snacks for the moms and kids. A couple simple games and cupcakes. I'd say it was a hit. Here are little snapshots of the party for you to enjoy!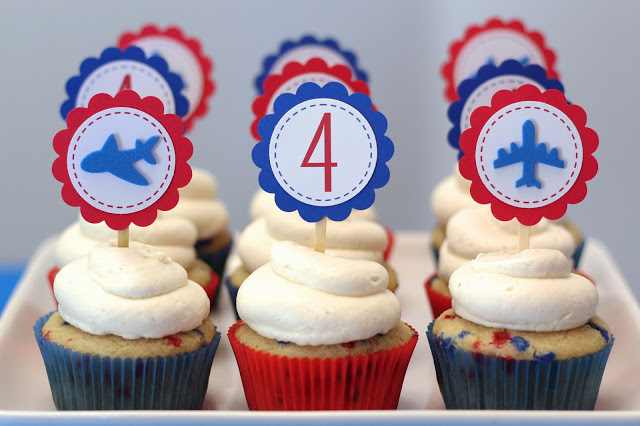 Chevron airplanes. A template printed online and then cut from cardstock and chevron paper. Decorations made from what you already have at home are the best kind!
Make a wish, my sweet boy.
One girl amongst all those boys. Such a cute bunch of kids.
Little man.
We love celebrating your precious life, Kaden! Happy Birthday!