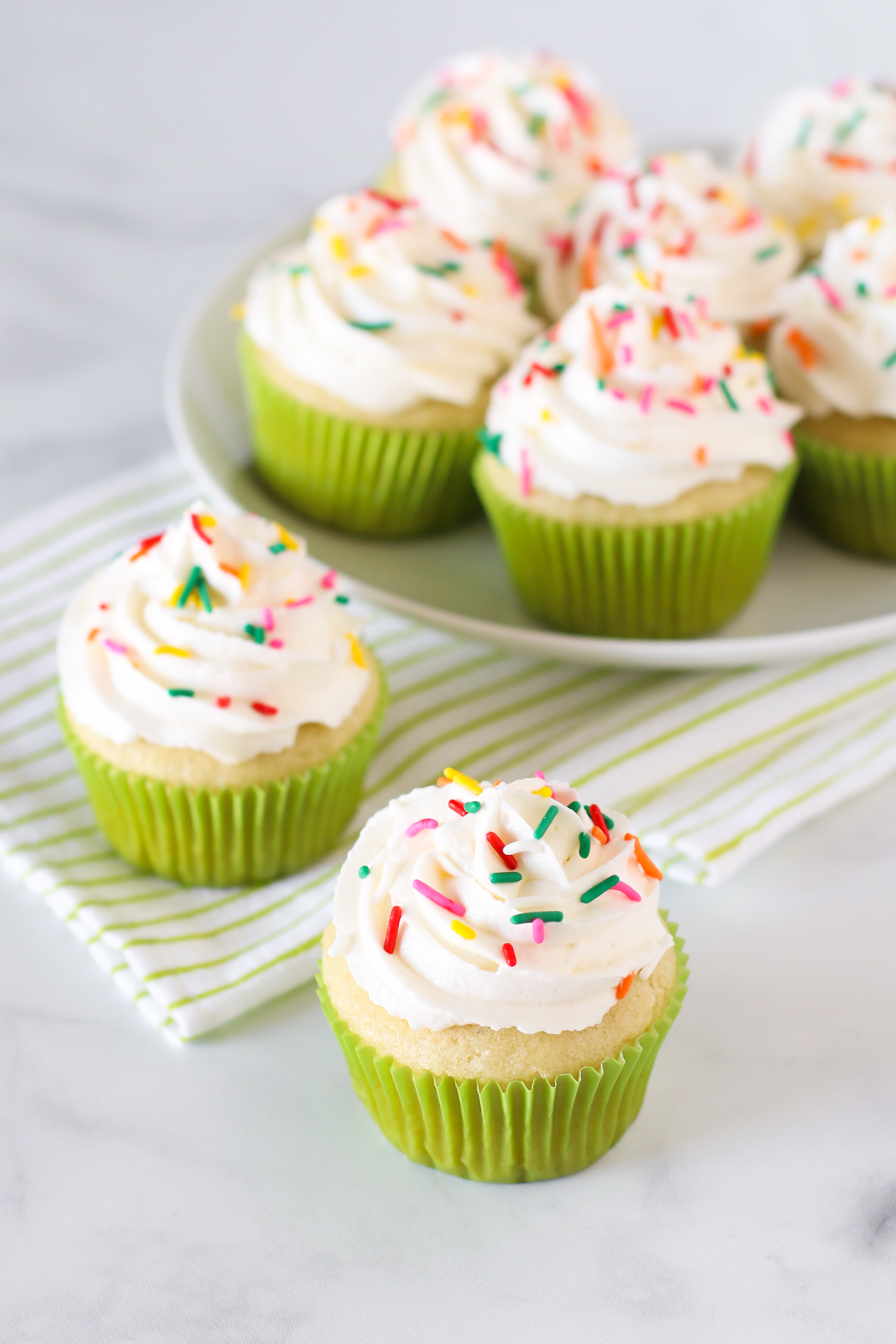 Light, fluffy vanilla cupcakes with a whipped, creamy vanilla buttercream. These gluten free vegan vanilla cupcakes are not only allergen free, they are also perfect for any celebration!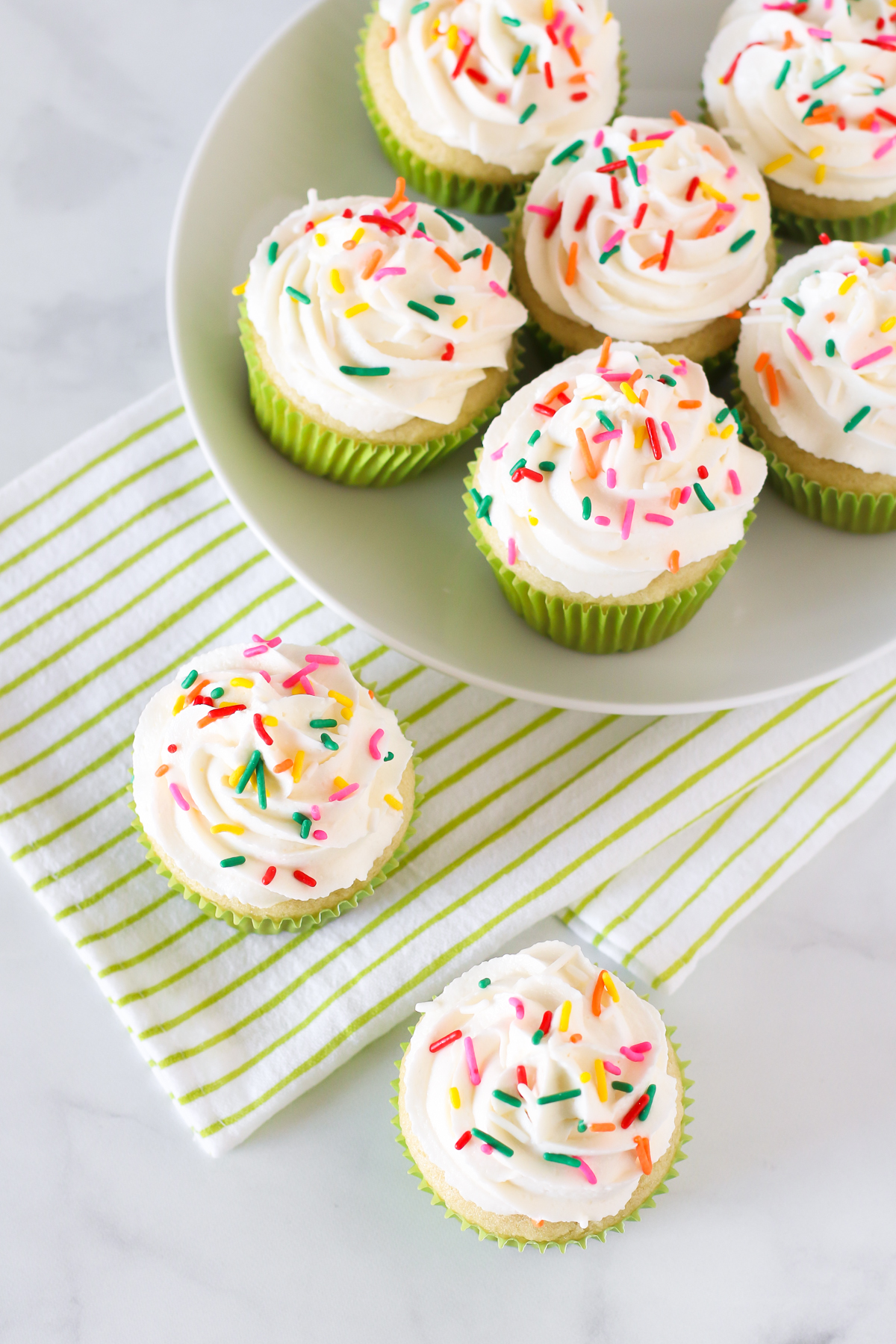 Today calls for a celebration. You know why? It's my 100th POST!!!  I can't even believe it. Crazy! I started this blog over 9 months ago and it has been such a joy. I have felt so blessed from all of my readers and their beautiful words of encouragement. You are the reason I am in the kitchen, experimenting and baking. These gluten free recipes are for all of you!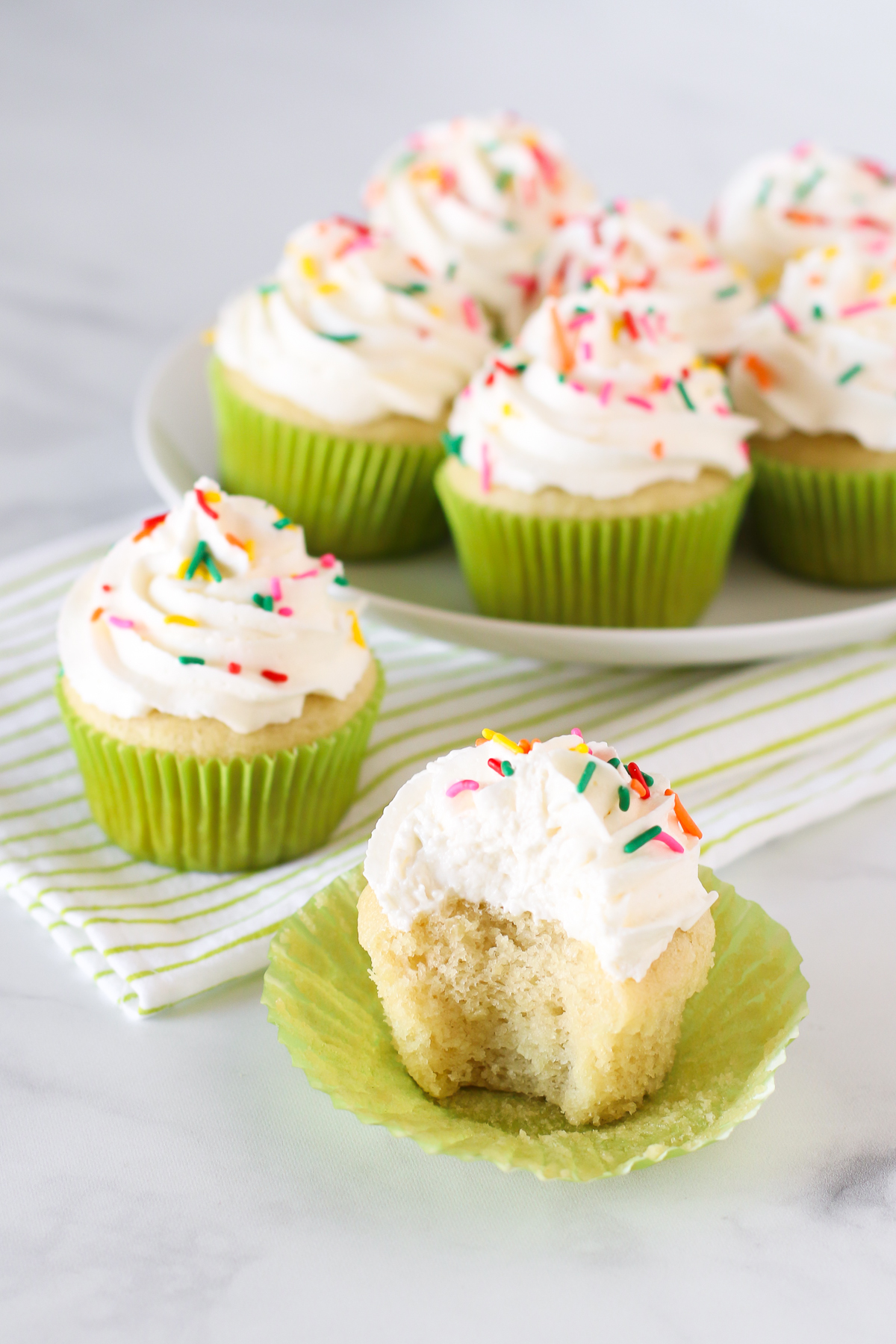 I have another pretty exciting reason to celebrate today. I have FINALLY come up with a recipe for light, fluffy gluten free vegan vanilla cupcakes!  I can't even tell you how many vanilla cupcake recipes I have tried. Countless. They were either too dense, too tasteless, too gummy, or too crumbly.  These my friends, are none of those things. The texture is perfect. The vanilla shines bright. Did I mention they are egg and dairy free too?
This vanilla cupcake recipe is so easy, as many of the ingredients you probably already have on hand. Look no further for a simple, go-to vanilla cupcake recipe. This is it!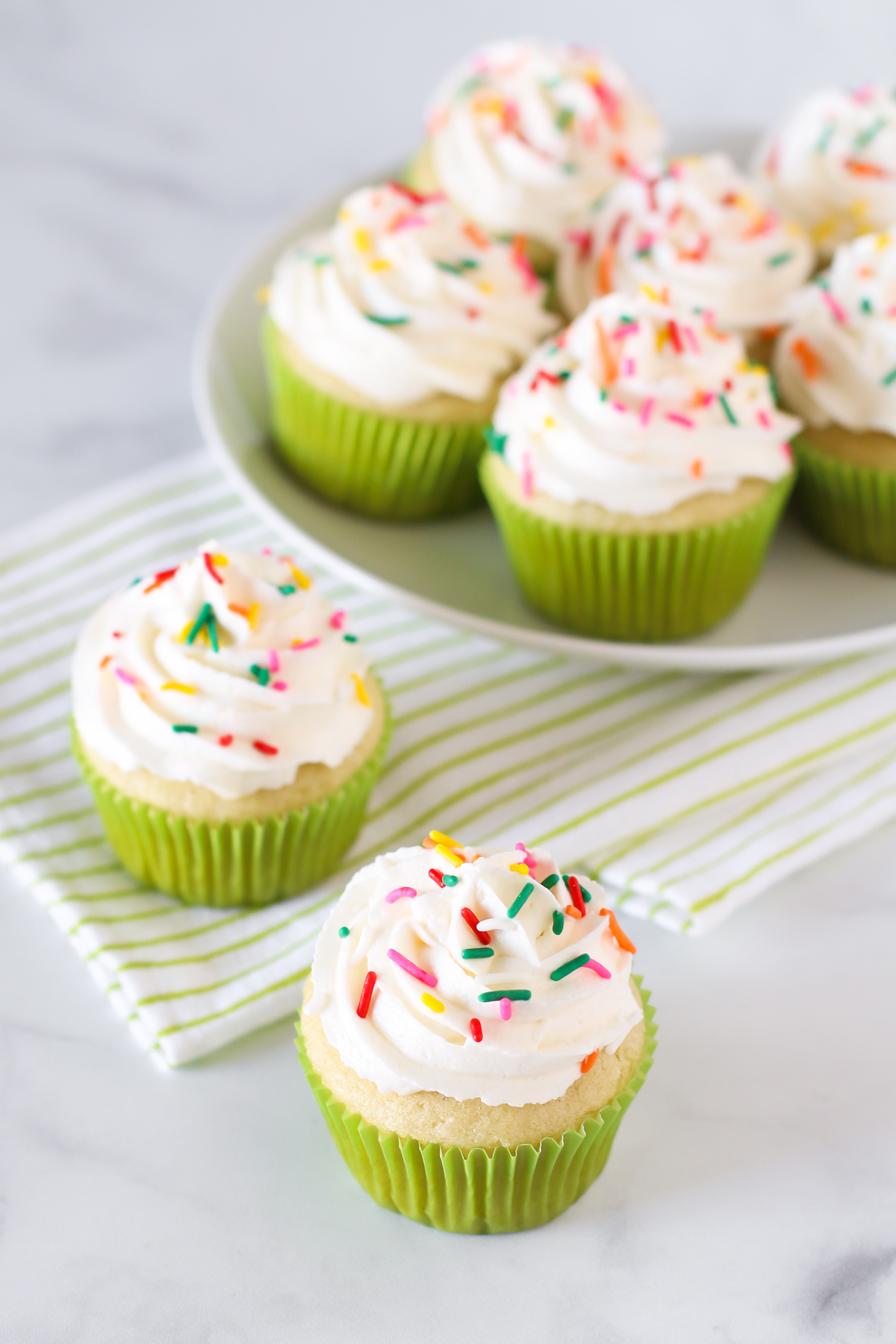 gluten free vegan vanilla cupcakes
AUTHOR:
Sarah Bakes Gluten Free
RECIPE TYPE:
cupcakes & cakes
INGREDIENTS
vanilla cupcakes
1 3/4 cups Sarah's gluten free flour blend*
1 cup cane sugar
1 teaspoon baking powder
1/2 teaspoon baking soda
1/2 teaspoon sea salt
1/2 cup unsweetened almond milk or coconut milk beverage
1/2 cup water
1/3 cup sunflower seed or grape seed oil
1 tablespoon white vinegar
1 1/2 teaspoons pure vanilla extract
vegan vanilla buttercream
1/2 cup non-hydrogenated shortening
2 1/2 cups powdered sugar, sifted
2-3 tablespoons coconut milk or almond milk
1 teaspoon pure vanilla extract
INSTRUCTIONS
Preheat oven to 350 degrees. Line cupcake pans with paper cupcake liners.
Whisk together flour blend, sugar, baking powder, baking soda, and salt in large mixing bowl. Set aside.
In separate bowl, stir together coconut milk, water, oil, vinegar and vanilla. Slowly add to flour mixture, mixing until batter is smooth.
Pour batter into prepared cupcake pan. Bake for 20-22 minutes, or until toothpick inserted in center comes out clean. Place cupcakes on cooling rack to cool completely.
To make buttercream, beat together shortening and vegan butter for 1 minute. Add sifted powdered sugar, 2 tablespoons coconut milk and vanilla.
Beat for an additional 2 minutes. Add another tablespoon or 2 of milk if needed. Beat buttercream until light and fluffy.
Place in piping bag with large star tip and frost the cooled cupcakes. Best enjoyed within 1-2 days.
NOTES
*For best results on texture and taste, be sure to make the lighter flour blend by replacing the 2 cups sweet white sorghum flour with white rice flour.
**I really like the Earth Balance organic whipped buttery spread. It has the best flavor/texture!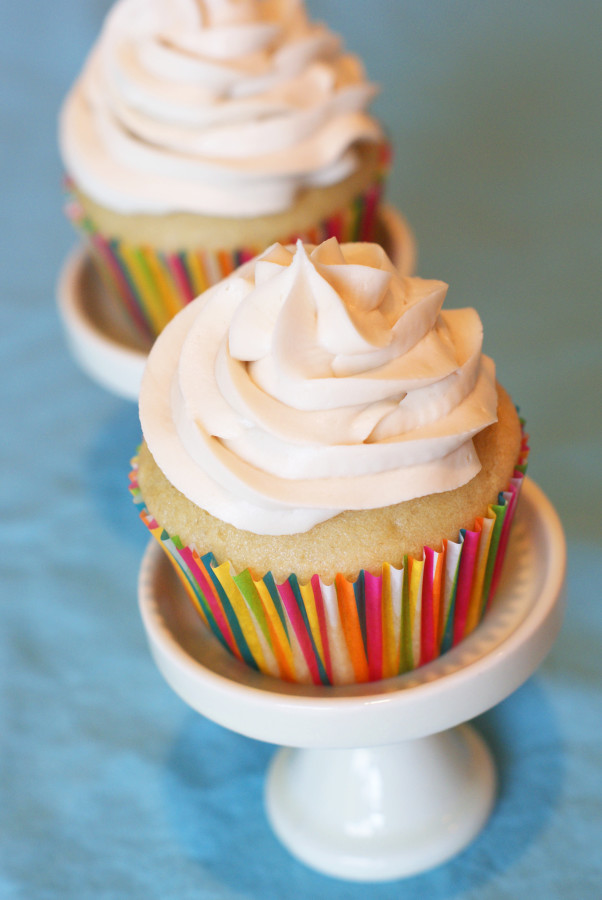 photo from original post 3.7.13