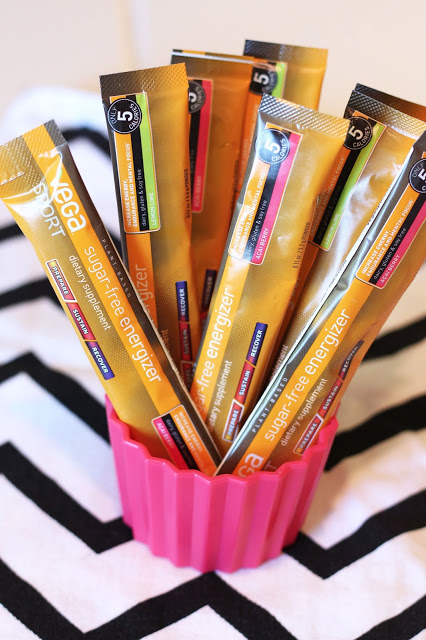 Some of you may remember a post I did last month, introducing you to one of my new favorite companies, Vega. They have so many great products, like their delicious nutritional shakes and bars. They recently released their Sugar Free Energizer and were so kind to send me some samples to try (this girl loves getting mail!). They are a part of the Vega Sport line and are designed to be taken before your daily run or low intensity workout. Need a energy boost or enhanced mental focus before pilates or yoga? This Sugar Free Energizer is just what your body needs!
This new 5-calorie boost is plant-based and comes in these great little single packs, ready for on-the-go. Your flavor options are acai berry or lemon lime. I love that they are sweetened with stevia and have a yummy fruity flavor. My favorite is the acai berry! All you have to do is add the powder to 8-ounces of water, stir well and enjoy. These have become great to drink before I do my Zumba workout. I need that extra boost of energy before I do some major booty-shakin'!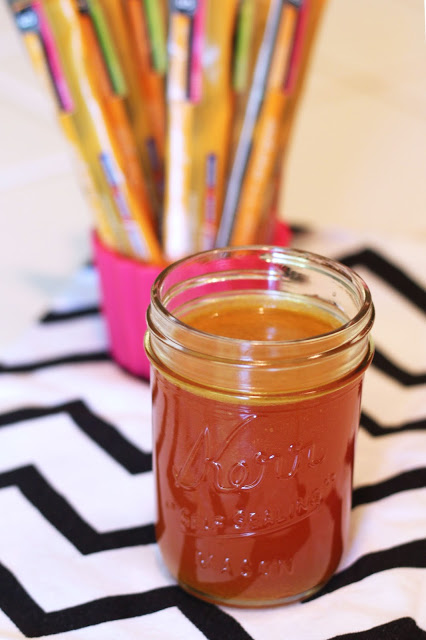 You can purchase Vega products at Whole Foods, Sprouts, and on the Vega website as well. Until July 19, you can score 20% off EVERYTHING! Just enter the code: summer13. Such a great deal! You will find that Vega has so many fantastic products, such as supplements and their much-loved, Vega One nutritional shakes and bars. I'm so impressed with this amazing company! Be sure to check out Vega on facebook, pinterest and twitter too. The next time you need an energy boost…choose Vega Sport Sugar Free Energizer.