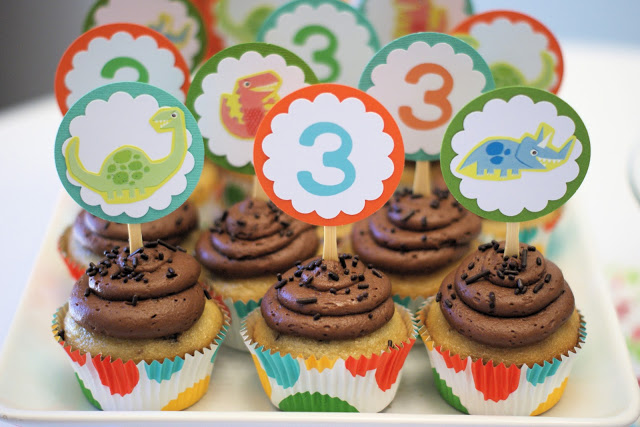 We had a super awesome dinosaur birthday party for a very special 3 year old…our sweet boy, Kaden! I still can't believe he is 3. People always say, "they grow so fast!" It is so not a cliche, it's so true! I remember the day I looked into those baby blue eyes. His tiny 7-pound body, all wrapped up in my arms. Precious memory I will never forget. Now he is a crazy, wild, little love. Kaden may be ALL boy and a handful at times, but he sure does melt his mama's heart.
Kaden wanted a dinosaur birthday this year. Sounded good to me! This is my first time posting a birthday post on here so I thought I would share a few photos. For those of you that don't know, I love to be crafty and make things cute. I can't help it. It's just not in me to go to a store and buy decorations…so much more special to make them myself and make them personal. I spent a few weeks planning and making the decorations for Kaden's party. I wanted to go
with a more "playful" dinosaur party, with bright colors. I hope you enjoy my creations!
Now onto the recipe….gluten free chocolate chip cupcakes! This recipe makes me smile for many reasons. It is a super moist vanilla cake, speckled with mini chocolate chips. Moist and vanilla cake don't always go together. For some reason it tends to be too dry or too dense (especially with gluten free). The yogurt and coconut oil both help to make such a great texture and flavor. When I came up with this recipe, I was so happy! You can also make it without the mini chocolate chips for a delicious vanilla cake. I chose to frost them with my heavenly chocolate buttercream. Need a great gluten free cupcake recipe for your next birthday party? Here you go!
gluten free chocolate chip cupcakes
makes 22-24 cupcakes
1/2 cup unsalted butter
1/4 cup coconut oil
1 cup water
1 1/2 cups sugar
1 1/2 teaspoons baking soda
1 teaspoon salt
2 eggs
1/2 cup plain Greek yogurt
1 teaspoon pure vanilla extract
1 cup mini chocolate chips
recipe for heavenly chocolate buttercream
Preheat oven to 375 degrees. Line cupcake pans with paper liners. In medium saucepan, add butter, coconut oil and water. Heat on low until butter and coconut oil completely melt (you can also do this in the microwave). Remove from heat and let cool slightly. In large mixing bowl, whisk together flour, sugar, baking soda and salt. Add eggs, yogurt, and vanilla. Slowly add the butter mixture, stirring until combined and smooth. Mix in the mini chocolate chips.
Pour batter into prepared cupcake pans, 2/3 full. Bake for 18-22 minutes or until tops of cupcakes are golden brown. Place on cooling rack. Cool completely before frosting with chocolate buttercream (or frosting of choice).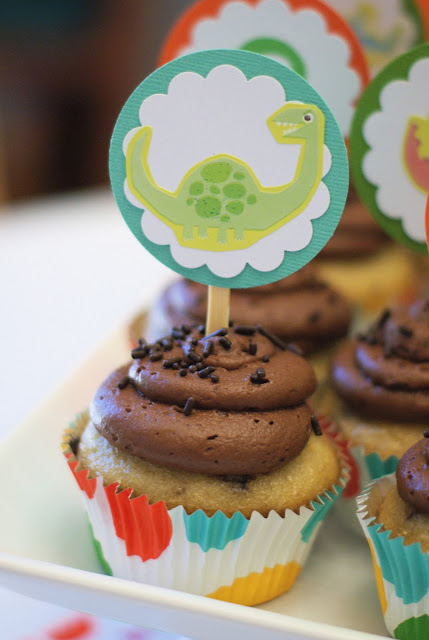 gluten free chocolate chip cupcakes with cute-as-can-be cupcake toppers!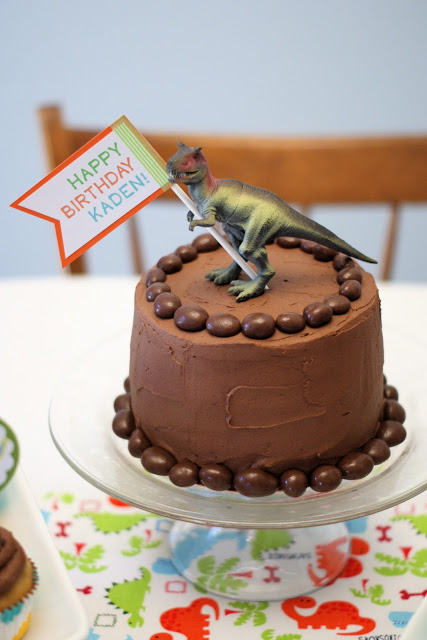 6-inch 3-layer cake using the same recipe.
topped with chocolate covered raisins and a ferocious dinosaur too!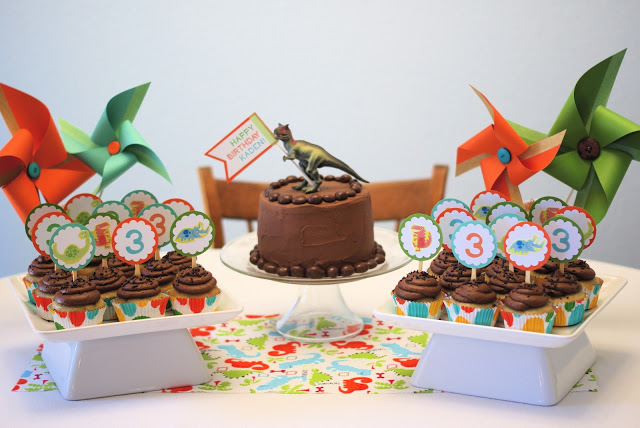 the dessert table.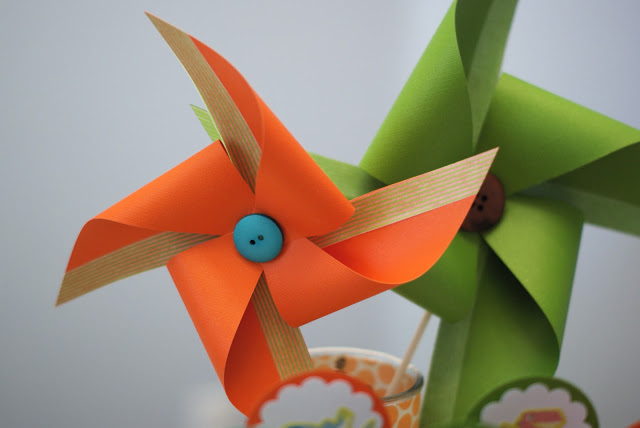 paper pinwheels. a burst of color!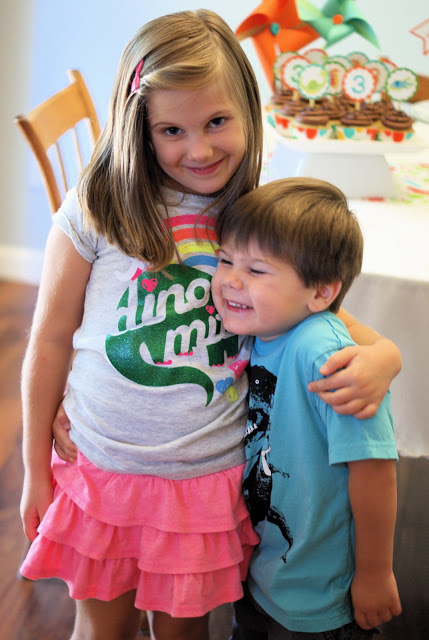 brother and sister, both in their dinosaur tees.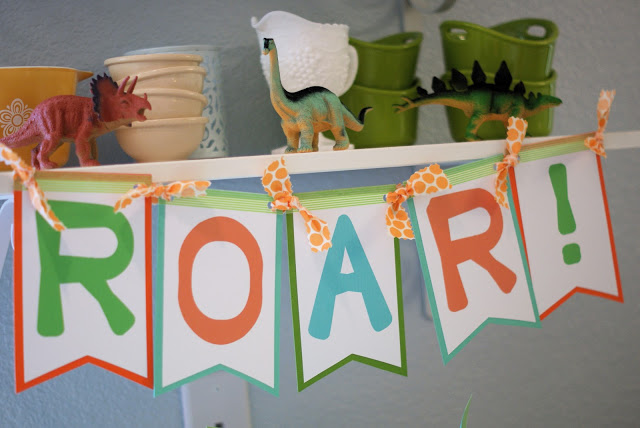 little banner adds a personal touch.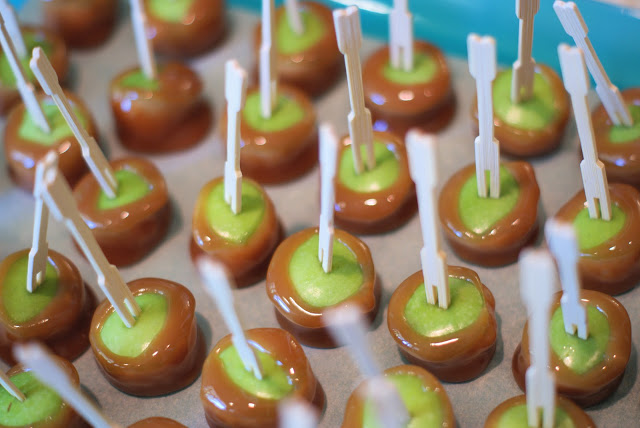 mini caramel apple bites.
a whole lot of work…but super yummy!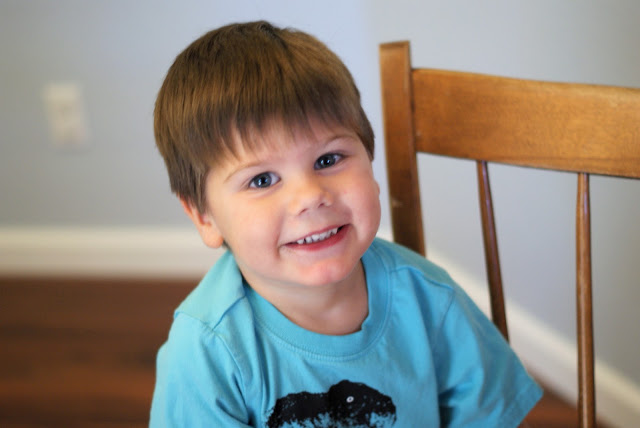 the birthday boy. could he be any cuter?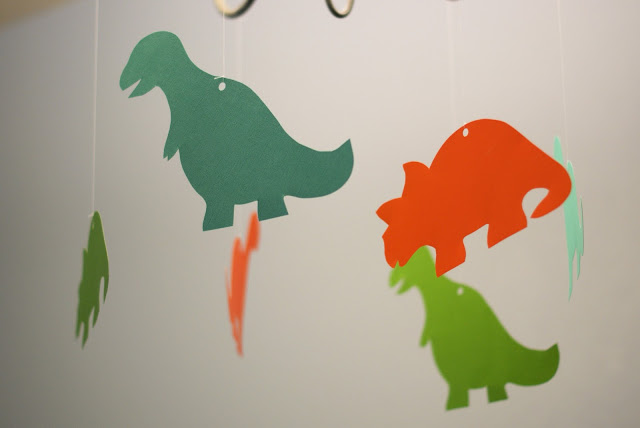 more dinosaurs!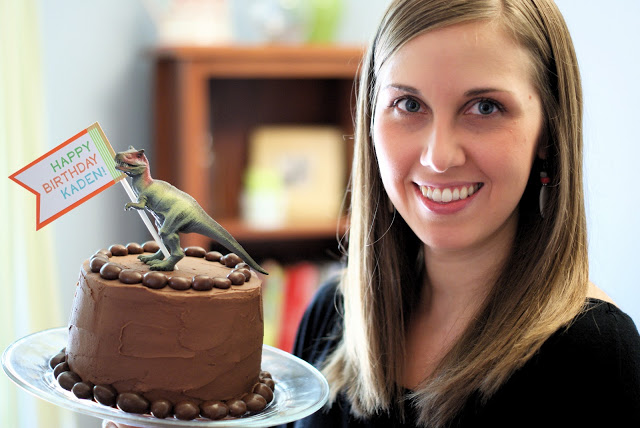 the proud mama baker and her creation.