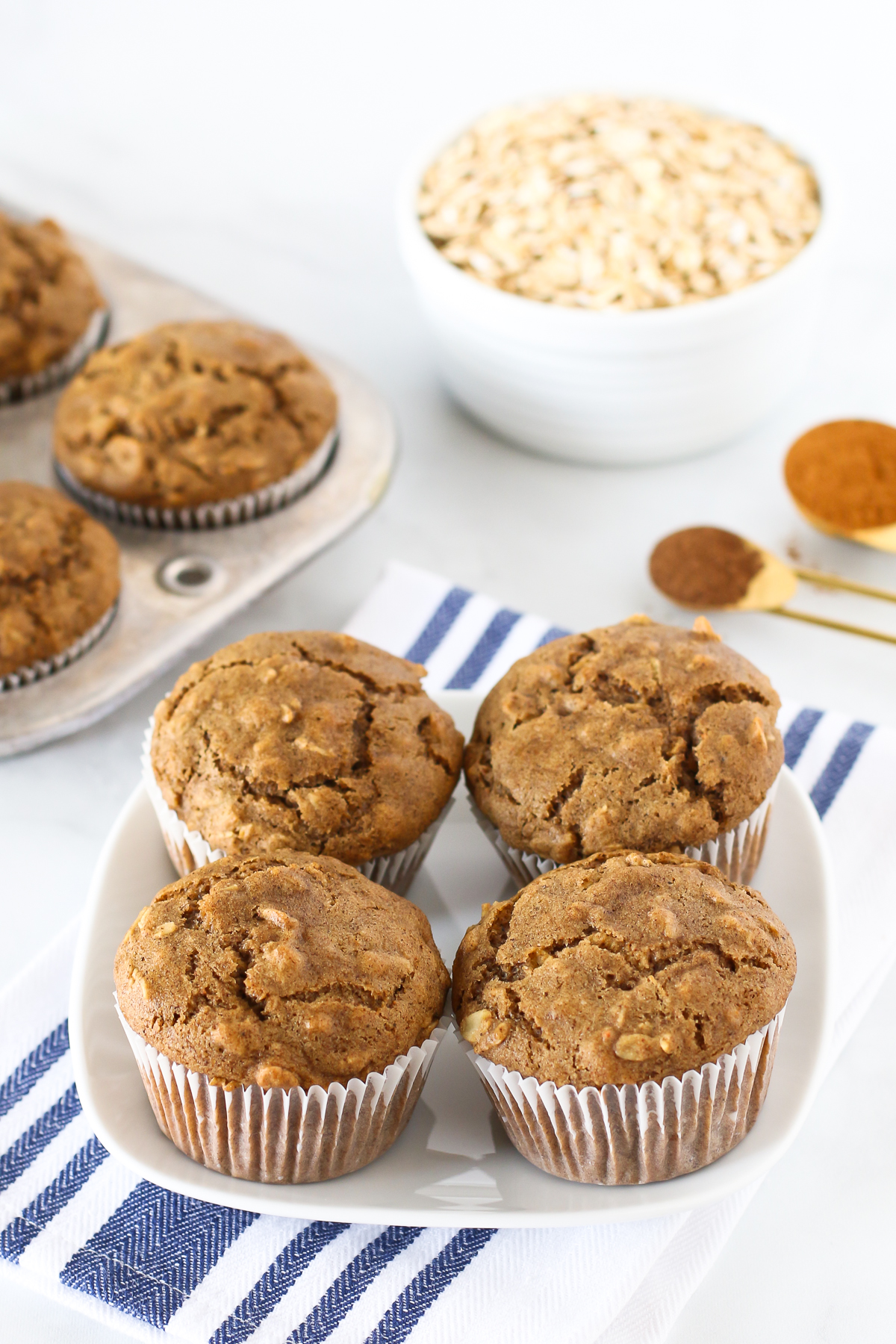 These gluten free vegan oatmeal spice muffins are just what your morning needs. The combination of warm spices makes them such a lovely breakfast treat!
Mornings and muffins just go together. They are perfect served warm with a little dairy free butter, alongside your cup of coffee or tea.  They are also a great grab-n-go breakfast to make ahead and have throughout the week. Muffins will forever be my favorite thing to make in the morning. Doesn't matter if they are blueberry orange muffins or dark chocolate muffins. Who can resist a freshly baked muffin?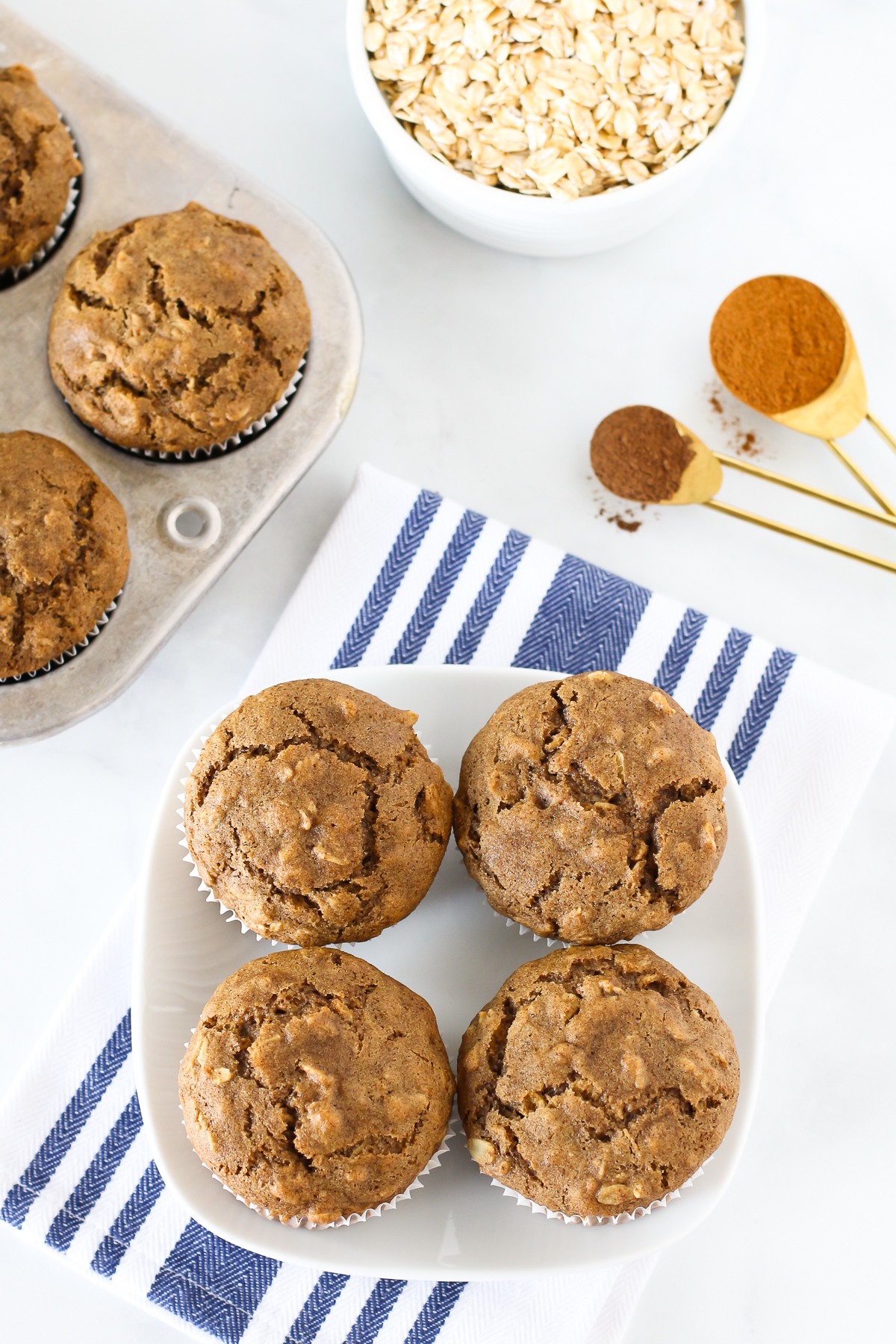 Even during the spring and summer months, I still love to use those fall spices. Cinnamon, cloves, allspice, nutmeg. There is just something about the combination of those aromatic spices that just wakes up my senses. Added to these gluten free vegan oatmeal muffins, they just take them to a whole new level of deliciousness!
Mix, scoop and bake. That's just about all it takes to make my gluten free vegan oatmeal spice muffins. Easy-peasy. I will warn you. You'll make a batch and then not too long after, you'll want to make another batch. I hope you'll add these spicy muffins to your morning routine this week. I believe that every morning is just a little bit better when muffins are involved!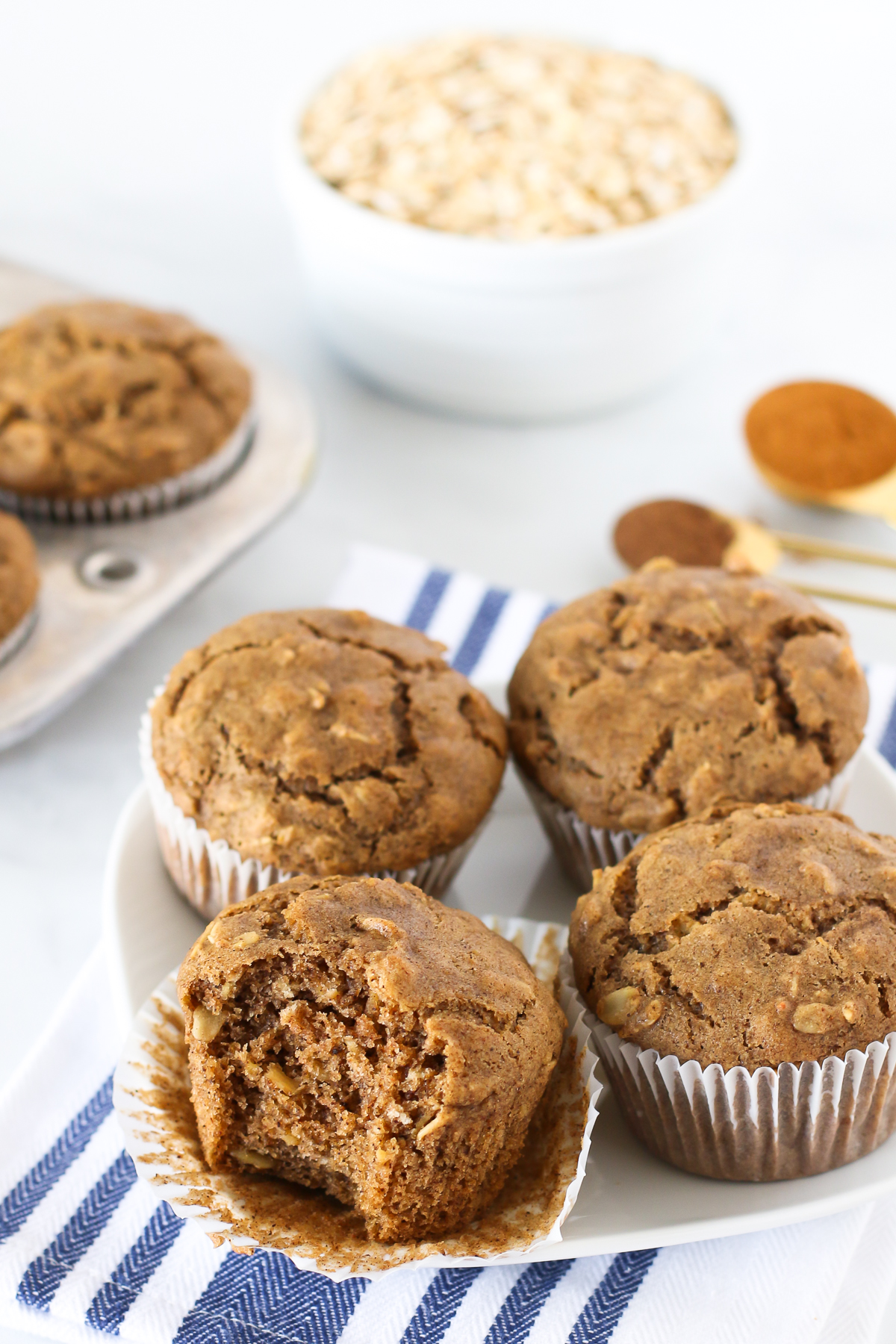 gluten free vegan oatmeal spice muffins
AUTHOR:
Sarah Bakes Gluten Free
INGREDIENTS
1 1/2 cups Sarah's gluten free flour blend
1 cup gluten free rolled oats
2 teaspoons ground cinnamon
1/2 teaspoon ground allspice
1/2 teaspoon ground nutmeg
1/2 teaspoon ground cloves
1 teaspoon baking powder
1/2 teaspoon baking soda
1/2 teaspoon sea salt
1/2 cup brown sugar
1/4 cup cane sugar
1/3 cup refined coconut oil, melted
1/2 cup unsweetened coconut or almond milk, room temperature
1/2 cup water
1 tablespoon vinegar
1 teaspoon pure vanilla extract
INSTRUCTIONS
Preheat oven to 375 degrees. Line muffin pan with paper liners.
In mixing bowl, whisk together flour, oats, cinnamon, allspice, nutmeg, cloves, baking powder, baking soda and salt. Set aside.
In large mixing bowl, combine brown sugar, sugar, melted coconut oil, almond milk, water, vinegar and vanilla. Add flour mixture and mix batter 1-2 minutes, until batter starts to thicken.
Scoop batter into prepared muffin pan. Bake muffins 20-22 minutes. Remove from oven and place muffins on cooling rack to cool completely.