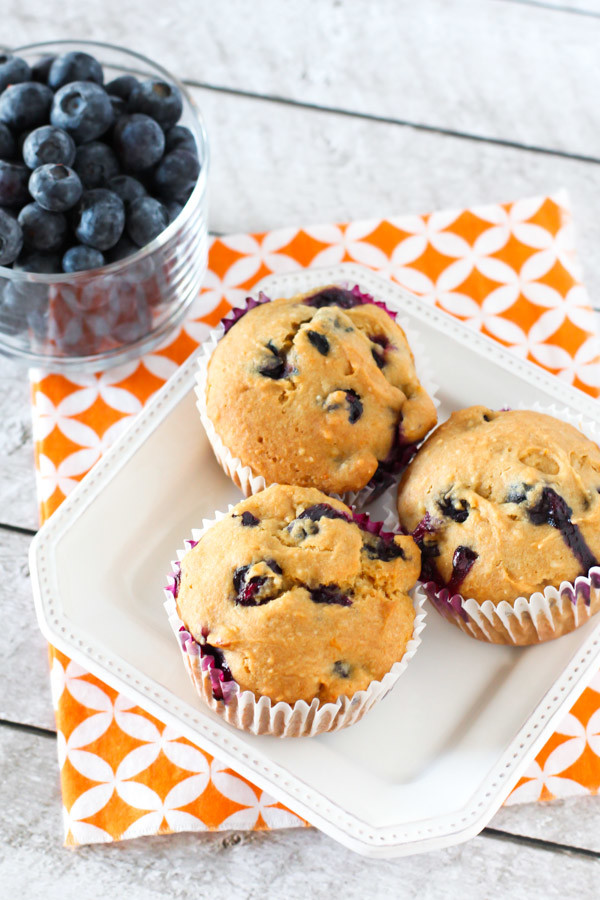 Sweet citrus and juicy blueberries. That's what these beautiful muffins are made of. I just love the combination of orange and blueberries. It's just meant to be. You really can never run out of muffin combinations and this just happens to be one of my faves!
Want to know what makes me happy? Warm, gluten free muffins on a Saturday morning. Fresh out of the oven, these gluten free vegan blueberry orange muffins are so delightful. I've made this recipe not only gluten, dairy and egg free for all of you, but also refined sugar free too. The blueberries add such a natural sweetness, with the addition of coconut sugar and pure maple syrup. Fold in lots of freshly grated orange zest and you've taken these muffins to whole other level of goodness.
Muffins make the world a better place. Save this recipe for the next time you are in need of a bright, yummy start to your day!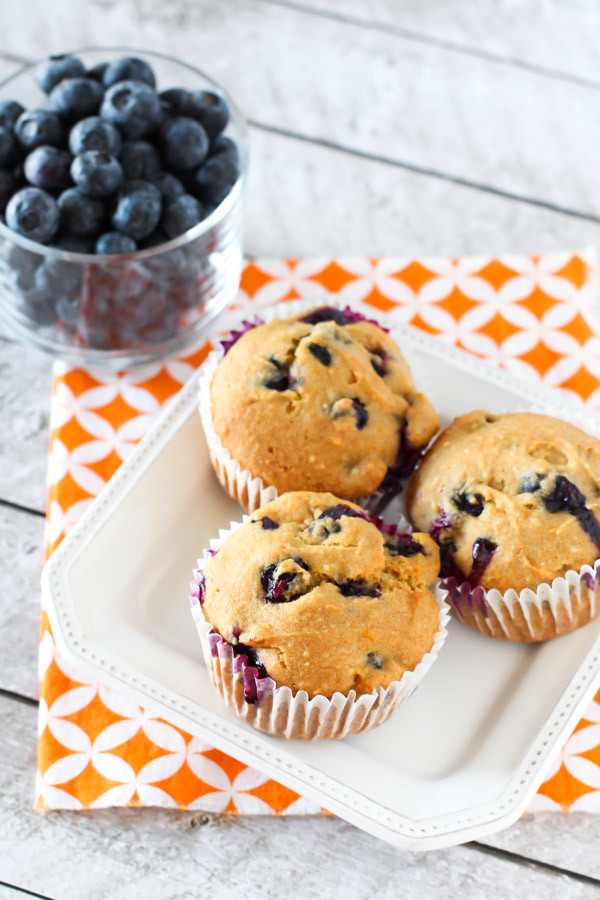 gluten free vegan blueberry orange muffins
AUTHOR:
Sarah Bakes Gluten Free
INGREDIENTS
1 1/2 cups fresh or frozen blueberries
1 3/4 cups, plus 1 tablespoon Sarah's gluten free flour blend
1/4 cup Bob's Red Mill almond flour
1 teaspoon baking powder
1/2 teaspoon baking soda
1/2 teaspoon sea salt
1/2 cup coconut sugar or brown sugar
1/2 cup So Delicious unsweetened coconut or almond milk
1/2 cup orange juice
1/4 cup grape seed or coconut oil, melted
3 tablespoons pure maple syrup
2 teaspoons orange zest
1 teaspoon pure vanilla extract
INSTRUCTIONS
Preheat oven to 350 degrees. Line muffin tin with paper liners or spray with nonstick cooking spray.
In small bowl, coat blueberries with 1 tablespoon flour. Set aside.
Sift together remaining flour, almond flour, baking powder, baking soda and salt.
In large mixing bowl, mix together coconut sugar, coconut milk, orange juice, oil, maple syrup, orange zest and vanilla extract.
Add flour mixture and stir until combined. Fold in blueberries. Divide batter in prepared muffin tin.
Bake muffins 18-20 minutes, until golden brown and center is set. Place muffins on cooling rack to cool completely. Store in airtight container.