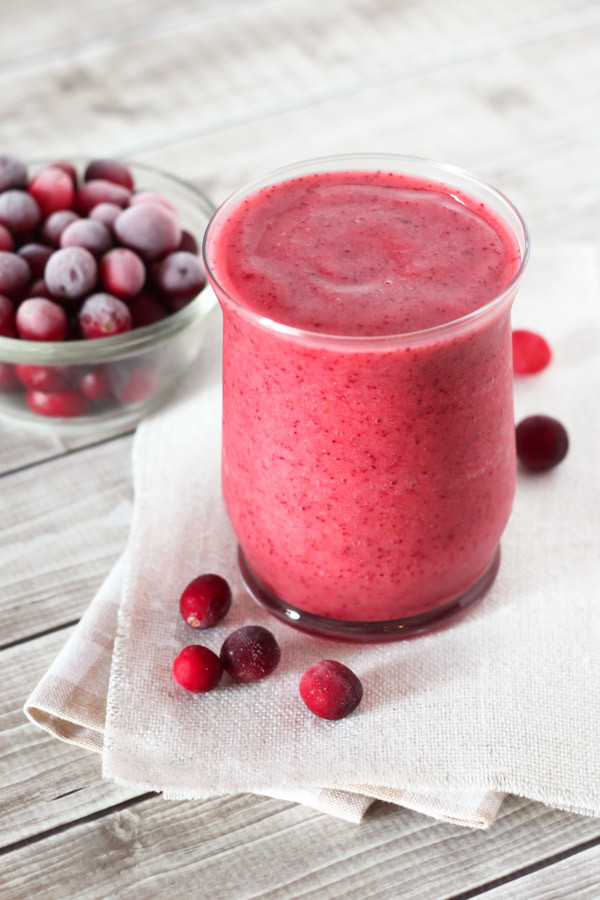 Even when the temperature drops outside, I still love my morning smoothies. Sure, it's not as refreshing as it is when it's a hot summer day. Smoothies are one of my favorite breakfast choices all year round. I enjoy being able to put so many healthy ingredients into a single frozen drink. Quick, easy and it's a breakfast that kick starts my day.
Cranberry season calls for a cranberry smoothie! Have you tried frozen cranberries in your smoothie? Well, if not, I'm here to convince you that it will be your new favorite. For this recipe, I added frozen strawberries too, a little cranberry juice and coconut milk too. This smoothie is like a holiday slushy! Berry red, slightly tart from the cranberries and oh so bright. Pin this one, leave a comment below, share it and be sure to tag #sarahbakesgfree!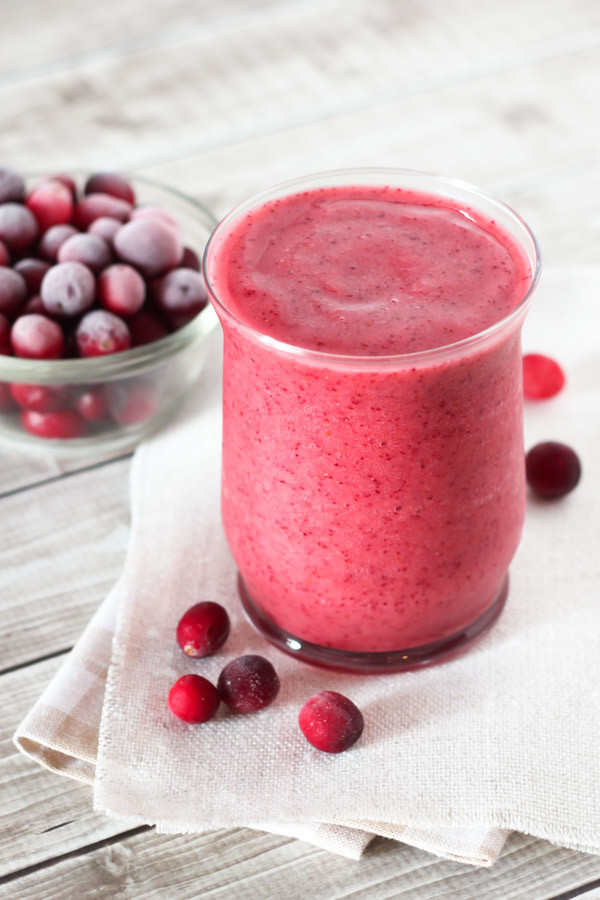 berry cranberry smoothie
AUTHOR:
Sarah Bakes Gluten Free
RECIPE TYPE:
smoothies & drinks
INGREDIENTS
1 cup frozen cranberries
1 cup frozen strawberries
4-5 ice cubes
1/2 cup So Delicious unsweetened coconut or almond milk
1/2 cup cranberry or pomegranate juice (no sugar added)
1 tablespoon pure maple syrup
INSTRUCTIONS
Place cranberries, strawberries, ice, coconut milk, cranberry juice and maple syrup (to taste) in high powered blender.
Blend on high 1-2 minutes, until smooth and creamy. Pour into glasses and serve.