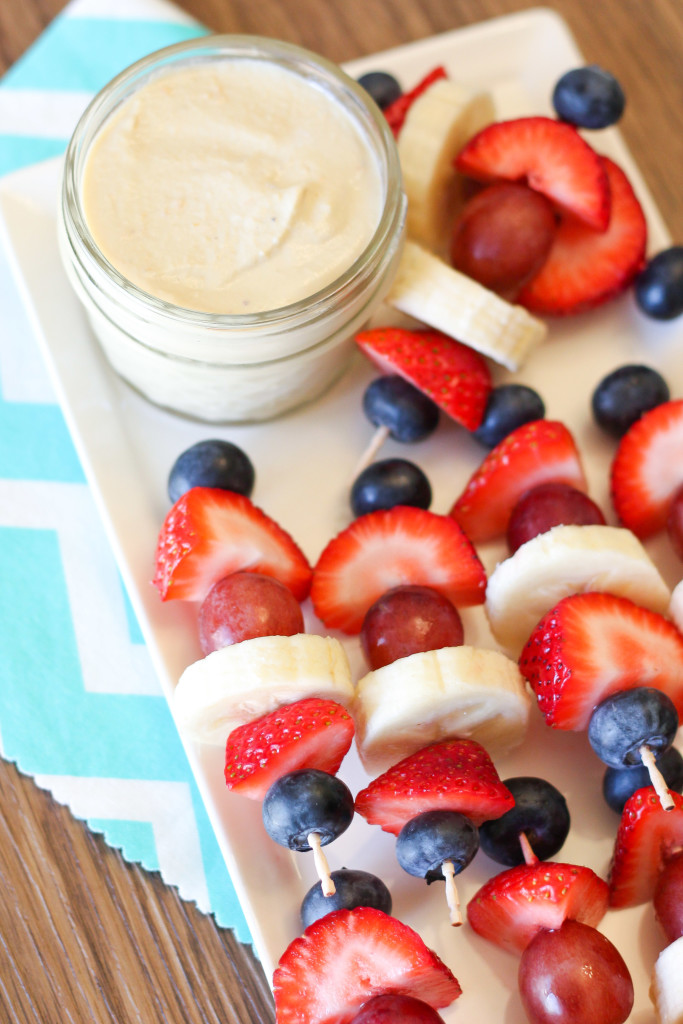 Ready or not, SUMMER is coming! Time to start planning those weekend trips with the family and backyard barbecues with your friends. I'm always so excited for summer to be here. Aren't you? Don't get me wrong, the heat can be no fun, but the late nights and lazy days are just so good for my soul. The kids are out of school, the calendar is open for spontaneous day trips to the beach. Oh, I can hear it. The beach is calling my name!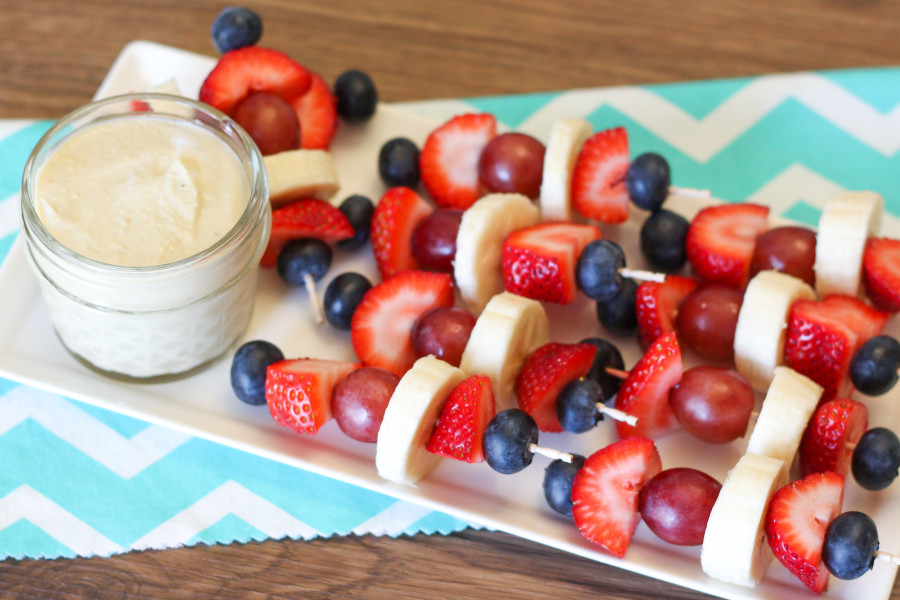 So Delicious put me up for the challenge of creating a delicious dairy free snack, perfect to take on a summer road trip! I knew right away what I was going to make. Something cool, something refreshing, something fruity. Using some protein-packed raw cashews, I whipped up a delicious citrus fruit dip. I added some coconut milk, fresh orange juice, coconut sugar, orange zest and vanilla. So simple and so creamy! I love packaging it in these tiny mason jars so it's easy to pack in the cooler. Gotta keep that fruit dip nice and cold.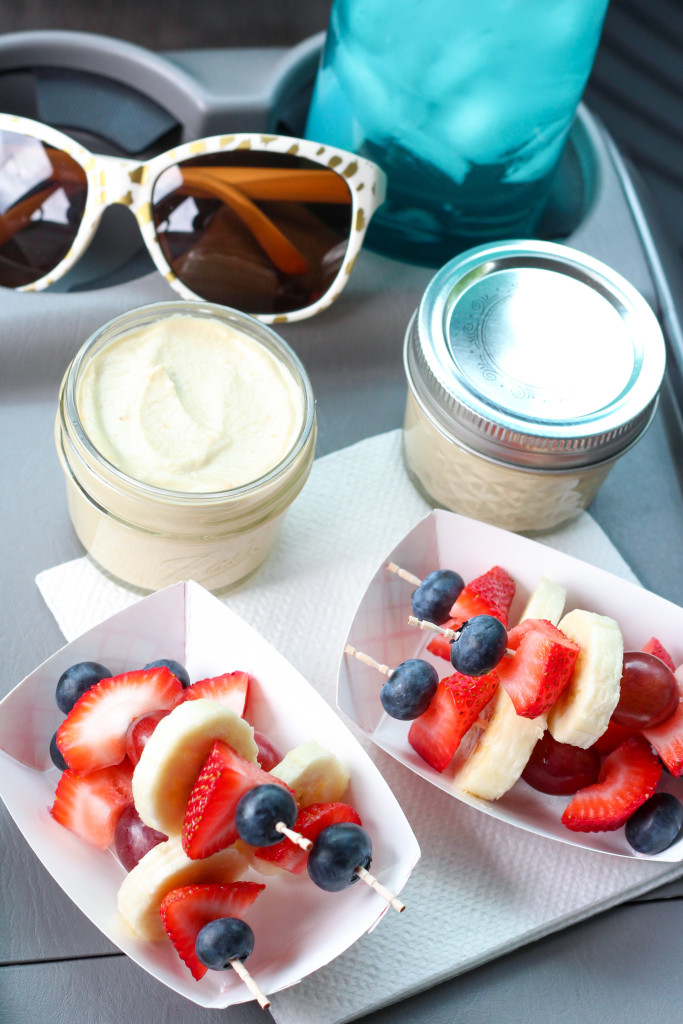 The kids helped me put together these adorable mini fruit kabobs. We used blueberries, strawberries, grapes and bananas. Apples, raspberries, pineapple and melon would be great too. Get creative and use whatever fruit your family loves. The fruit skewers (and yes, gluten free pretzels too) are just fantastic dipped in this dairy free citrus fruit dip. Now, those with little ones might prefer to just place whole berries and apple slices in little baggies to serve with the dip. My kids enjoyed these with their lunch when we stopped at a rest stop. No sword fighting with skewers in the minivan!

dairy free citrus fruit dip and mini fruit kabobs
AUTHOR:
Sarah Bakes Gluten Free
SERVES:
1 1/2 cups fruit dip and 18-20 kabobs
INGREDIENTS
citrus fruit dip
1 cup raw cashews, soaked overnight
1/4 cup So Deliciousunsweetened coconut milk
1/4 cup fresh orange juice
3-4 tablespoons coconut sugar or pure maple syrup, to taste
2 teaspoons orange zest
1/2 teaspoon pure vanilla extract
mini fruit kabobs
1/2 pint strawberries, quartered
1 cup grapes or raspberries
1 banana, sliced*
1/2 cup blueberries
extra long toothpicks or lollipop sticks
INSTRUCTIONS
Soak raw cashew overnight or 3-4 hours in refrigerator or (cover cashews by about 2 inches).
Drain soaked cashews. Add to high-powered blender, along with coconut milk, orange juice and coconut sugar. Blend on high until smooth and creamy, 1-2 minutes.
Add orange zest and vanilla. Continue to blend until fully mixed. Pour fruit dip into airtight container and refrigerate until ready to use.
While the fruit dip chills, make mini fruit kabobs. Wash and cut fruit. Alternate your fruit of choice on skewers. Wrap and store in refrigerator.
Serve fruit kabobs with chilled fruit dip.
NOTES
*Tip! If using, squeeze a little fresh orange juice over bananas or apples to keep from turning brown.