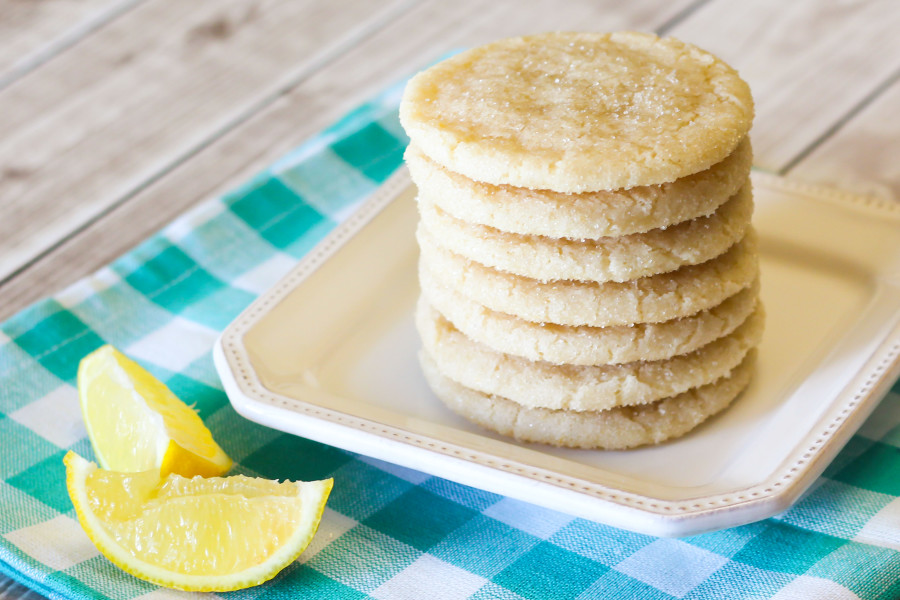 You know when you make a recipe and it turns out EXACTLY the way you imagined it? The texture is right on. The flavor profile is just the way it should be. Even visually it is precisely the way you saw it in your mind. Any recipe creator will know what I'm talking about. Everything lines up to create the recipe of your dreams!
So yeah, that happened. With these lemon sugar cookies. I was going for a chewy cookie, bursting with an intense lemon flavor. I created that by using fresh lemon juice and lemon zest. The magic combo. I also creamed the coconut oil and sugars with the lemon zest. Makes such a difference! The cookies are rolled in sugar, creating a crispy edge. The center is soft and chewy. Just the way I like my cookies to be. All the goodness of these gluten free vegan chewy lemon sugar cookies makes me happy. So much goodness!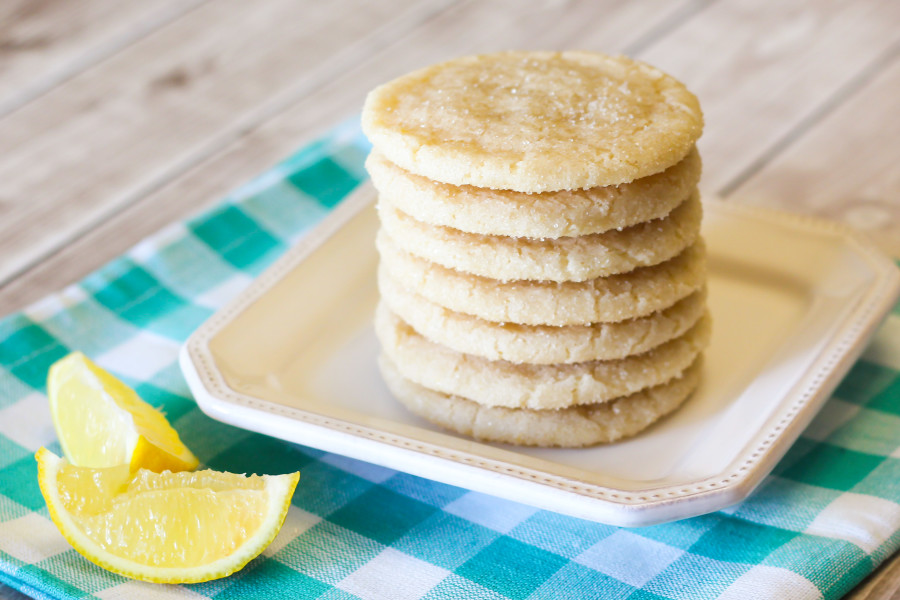 gluten free vegan chewy lemon sugar cookies
AUTHOR:
Sarah Bakes Gluten Free
INGREDIENTS
2 1/4 cups Sarah's gluten free flour blend*
1 teaspoon baking powder
1/2 teaspoon baking soda
1/2 teaspoon salt
1 cup cane sugar
3/4 cup powdered sugar
1/3 cup coconut oil, softened
2 teaspoons lemon zest
3 tablespoons fresh lemon juice
2 tablespoons So Delicious unsweetened coconut milk, room temperature
1 teaspoon vanilla extract
additional 1/3 cup cane sugar
INSTRUCTIONS
Preheat oven to 350 degrees. Line baking sheets with parchment paper.
In medium bowl, sift together flour blend, baking powder, baking soda and salt. Set aside.
In bowl of stand mixer, beat together sugar, powdered sugar, coconut oil and lemon zest for 2 minutes, until creamy. Add lemon juice, coconut milk and vanilla. Continue to beat another 1-2 minutes. Add flour mixture and mix until combined.
Pour 1/3 cup sugar into shallow dish. Roll heaping-tablespoon size scoops of cookie dough into balls. Roll in sugar and place onto prepared baking sheet. Flatten to 1/2-inch thick with bottom of glass jar.
Bake cookies for 9-10 minutes. Do not over-bake (cookies will be soft to the touch). Place cookies on cooling rack to cool completely. Store in air-tight container.