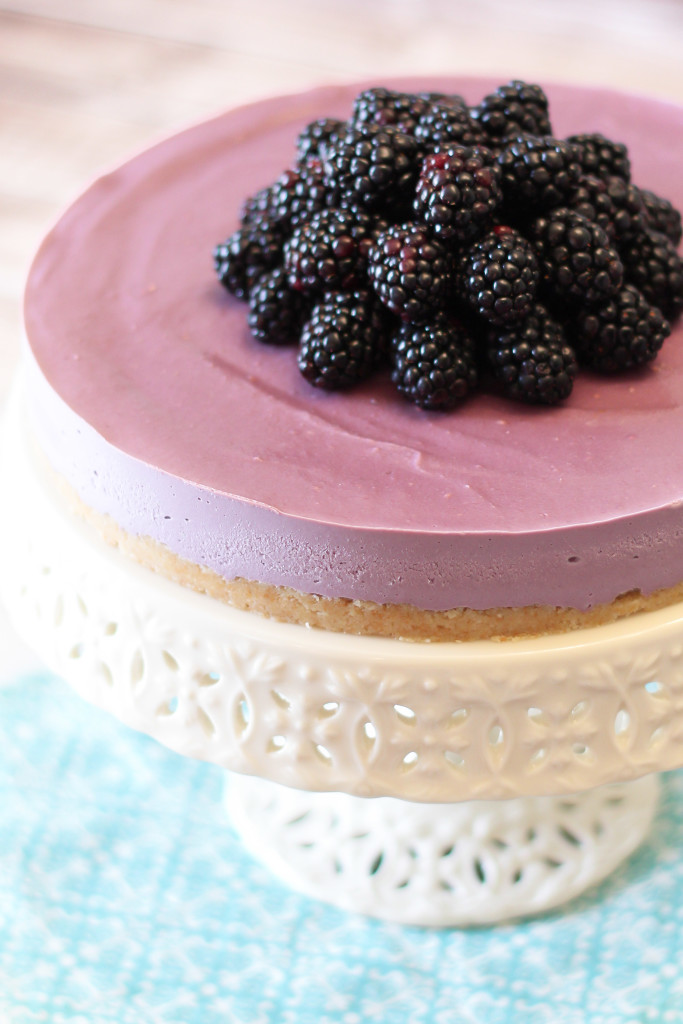 Dreamy, creamy cheesecake. Yes, that's the dessert for me! You all know how much I adore my cashew-based dairy free cheesecakes. From the very first one I made, I've been hooked. My family also loves them and anytime there is a celebration, mom's no-bake cheesecake is their first requests!
How many of you have been baking with coconut sugar? Are you enjoying the taste and texture? I have been a fan for years and was so excited when Bob's Red Mill came out with their organic coconut sugar! It gives just the right amount of sweetness and is similar in taste to brown sugar (my fave). You can use it in your recipes as a 1-to1 replacement. Another tasty refined-sugar alternative.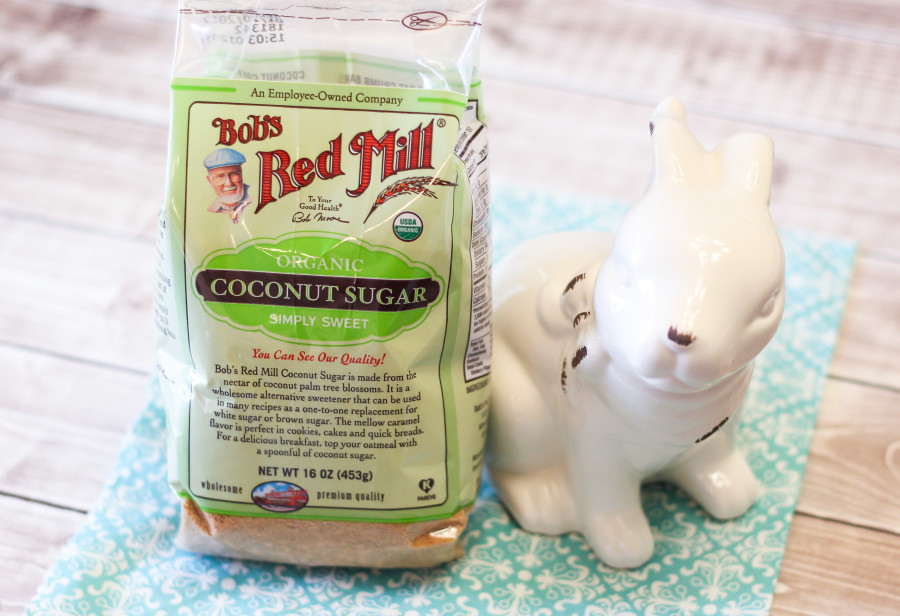 Getting back to this blackberry cheesecake, shining in all it's glory. This is not just any blackberry cheesecake. It's a raw, no-bake, refined-sugar free, dairy free, egg free and gluten free cheesecake. That's a whole lot of "free" and a whole lot of amazing flavor. A cheesecake that you can feel good about eating. An almond flour crust and a creamy filling that's loaded with healthy fats and fresh berries. Many of you mentioned cheesecake as being a must-have dessert on Easter. Well, here is a one that will surely steal the show!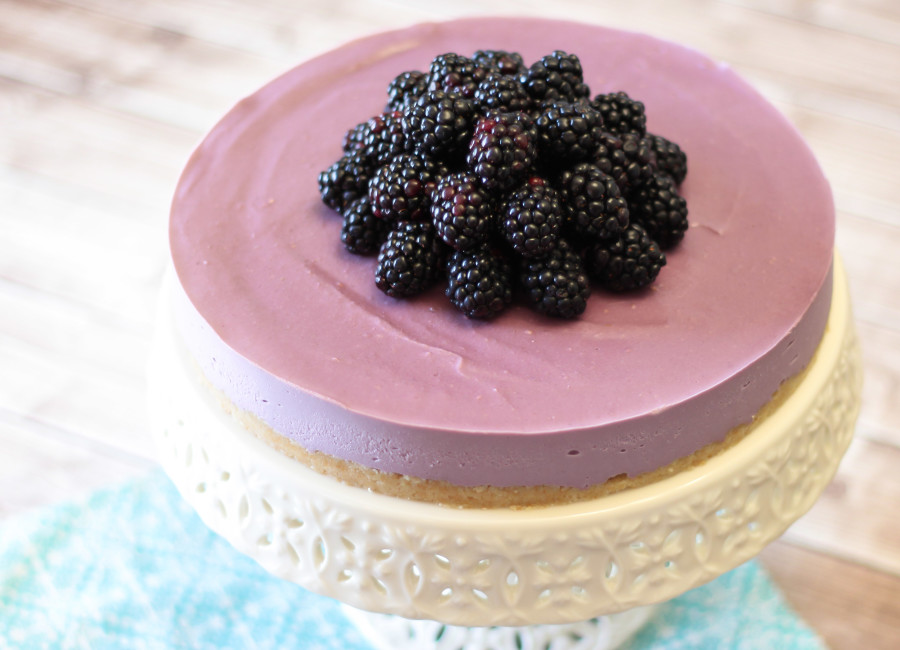 gluten free vegan blackberry cheesecake
AUTHOR:
Sarah Bakes Gluten Free
INGREDIENTS
almond crust
1 1/2 cups Bob's Red Mill almond flour/meal
1/4 cup Bob's Red Millcoconut sugar
dash sea salt
3 tablespoons coconut oil, melted
2 tablespoons pure maple syrup
blackberry cheesecake filling
2 1/2 cups raw cashews, soaked overnight or 3-4 hours
1/2 cup So Delicious full-fat culinary coconut milk
1/2 cup Bob's Red Mill coconut sugar
1/3 cup coconut oil, melted
1/4 cup lemon juice
2 tablespoons pure maple syrup
zest of 1 lemon
1 teaspoon pure vanilla extract
1 cup fresh blackberries
additional 2 cups blackberries
INSTRUCTIONS
Prepare 9-inch springform pan by lightly spraying with nonstick cooking spray and lining bottom with parchment paper.
To make crust, stir together almond flour, coconut sugar and salt. Add melted coconut oil and maple syrup. Mix until well combined.
Press crust mixture into bottom of cheesecake pan. Place in refrigerator to chill and become firm.
Place soaked cashews (soaked in water and drained) in high-powered blender or food processor. Add coconut milk, coconut sugar, melted coconut oil, lemon juice and maple syrup. Blend on high 1-2 minutes, until creamy (add additional tablespoon of coconut milk if needed).
Add 1 cup blackberries, lemon zest and vanilla to cashew mixture. Continue to blend until blackberries are well blended.
Pour filling over chilled crust and smooth out evenly. Place cheesecake in freezer, 2-3 hours or until firm. Transfer cheesecake to refrigerator and cover lightly with plastic wrap.
When ready to serve, remove cheesecake from springform pan and place on serving plate. Top with remaining fresh blackberries. Slice and serve chilled. Store cheesecake in refrigerator.
Thank you to the wonderful Bob's Red Mill for sponsoring this post! For more delicious recipes and a coupon for $1.00 off any product, visit bobsredmill.com. Happy Easter and happy baking!