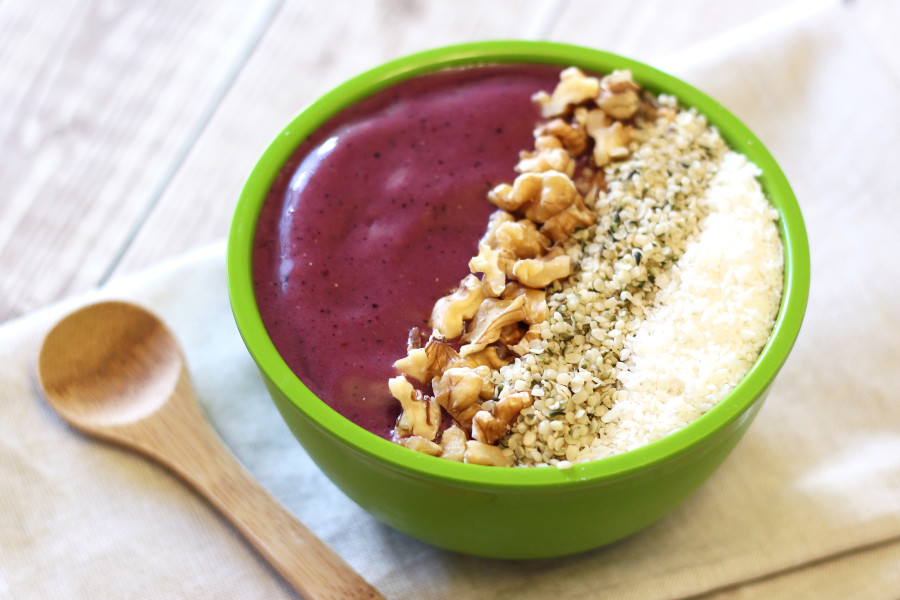 I've finally joined the smoothie bowl bandwagon. I don't know why I waited so long! They're my new favorite. Extra thick smoothie, topped with crunchy toppings and you can eat it with a spoon. Brilliant. Move over bowl of cereal, the smoothie bowl is here to stay.
I recently started buying this Sambazon Acai Berry Juice from Costco. This one is reduced sugar too. Hooked. I just love acai berries. Overflowing with antioxidents and omegas. Super tasty superfood. My three favorite smoothie bowl toppings would have to be raw walnuts, unsweetened coconut and hemp hearts. Ever had hemp hearts? They're a nutty, amazing source of plant-based protein. Another great topping would have to be my homemade gluten free granola. So crunchy and delicious!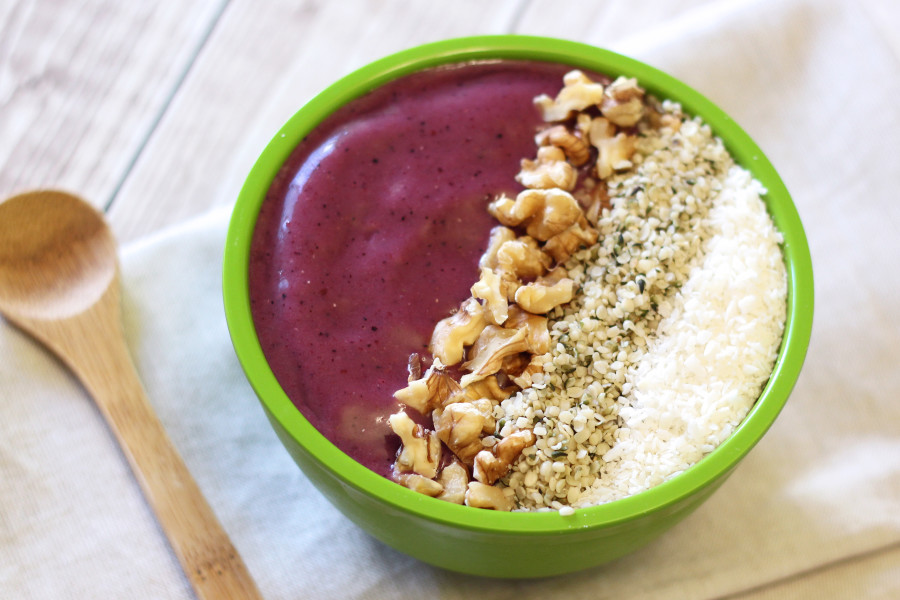 dairy free acai berry smoothie bowl
AUTHOR:
Sarah Bakes Gluten Free
INGREDIENTS
1 frozen banana
1 cup frozen mixed berries
1/2 cup acai berry juice
1/2 cup So Delicious unsweetened coconut or almond milk
2 tablespoons chopped walnuts
1 tablespoon hemp hearts
1 tablespoon unsweetened shredded coconut
INSTRUCTIONS
Add banana, berries, acai juice and coconut milk to high-powered blender.
Blend on high until smooth and creamy, 1-2 minutes (will be thick). Add an additional 1-2 tablespoons acai juice if needed.
Pour smoothie into bowl. Top with walnuts, hemp hearts and coconut. Enjoy!