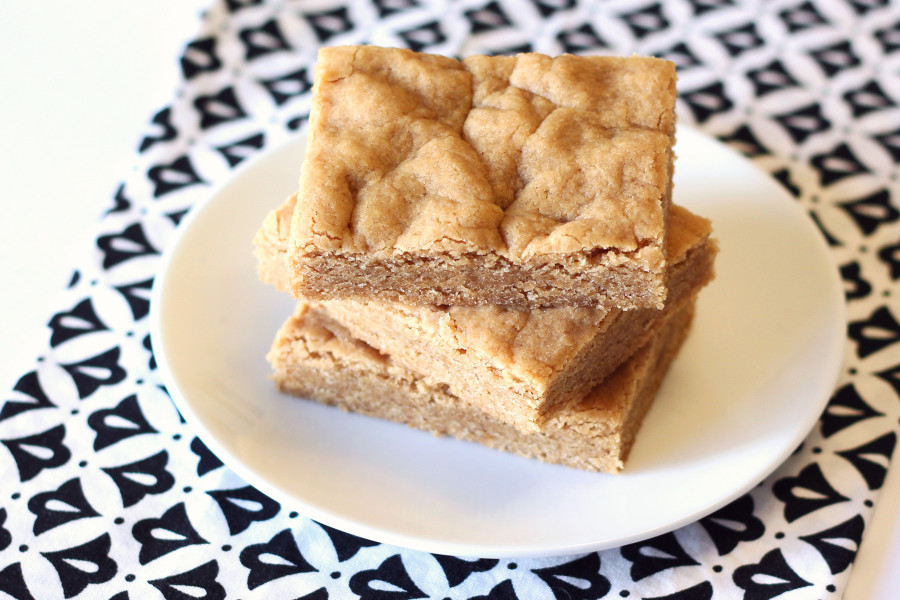 When it comes to baking, there are endless creations. I can promise you that I will never run out of ideas. Ever. I've been asked that question before, but it's true. There are endless possibilities when it comes to sugar and spice and everything nice!
Sometimes you just need to make life a little easier and make cookies into bars. Don't you agree? It's a quick way to change up a recipe. I've taken the best peanut butter cookie recipe ever and transformed them into these irresistible peanut butter cookie bars. Seriously, NO ONE will be able to tell these are made without gluten, dairy or eggs. So soft, with a delicate crumb. I'm hooked.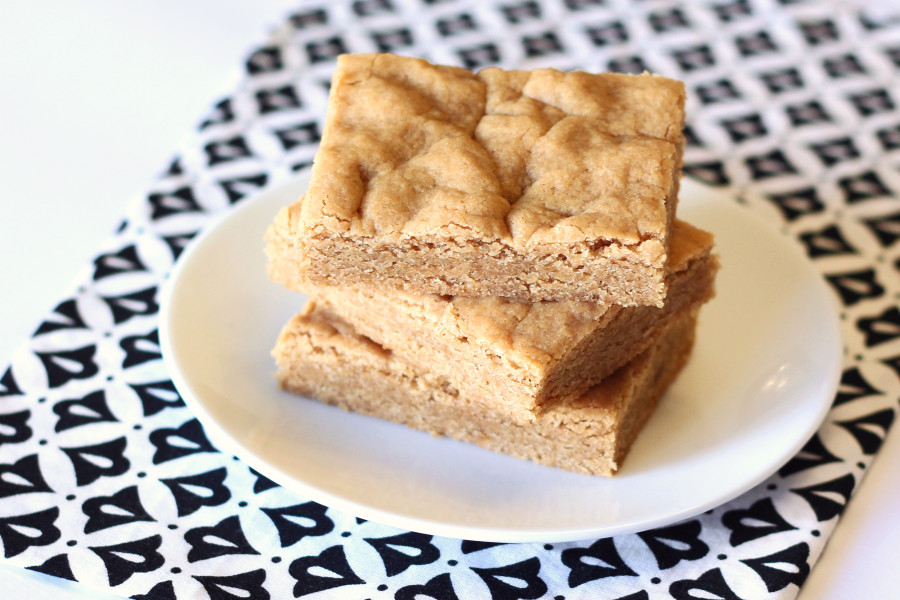 gluten free vegan peanut butter cookie bars
AUTHOR:
Sarah Bakes Gluten Free
INGREDIENTS
2 1/4 cups Sarah's gluten free flour blend
1 teaspoon baking powder
1/2 teaspoon baking soda
1/2 teaspoon sea salt
1 cup brown sugar
1/2 cup creamy peanut butter
1/4 cup coconut oil, softened
1/4 cup So Delicious unsweetened coconut milk, room temperature
3 tablespoons pure maple syrup, room temperature
1 teaspoon pure vanilla extract
INSTRUCTIONS
Preheat oven to 350 degrees. Prepare 9x13-inch baking dish by lining with parchment paper or spraying with nonstick cooking spray.
In medium bowl, sift together flour blend, baking powder, baking soda and salt. Set aside.
In large bowl, cream together brown sugar, peanut butter and coconut oil. Add coconut milk, maple syrup and vanilla. Mix until blended. Add flour mixture and stir until combined.
Press cookie dough into prepared baking dish. Bake for 25-27 minutes or edges are until golden brown.
Place pan on cooling rack and allow cookies to cool in pan for 20-30 minutes. Remove from pan and slice into bars. Store in air-tight container.