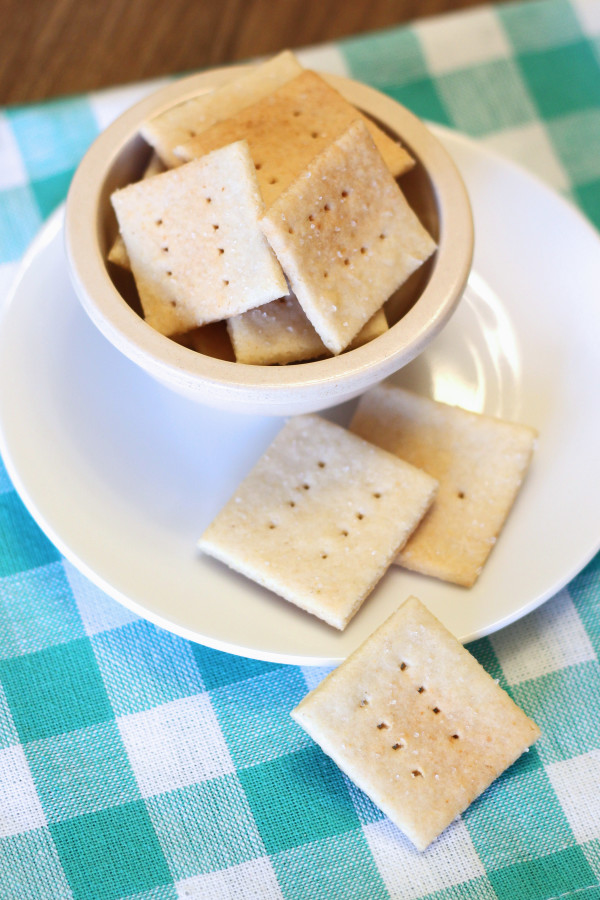 Sometimes you just need a good, salty cracker to go with your bowl of hearty soup or to dip into your favorite hummus. I'm a carb girl and have a hard time giving up my crunchy snacks. Chips, pretzels, popcorn, crackers. All my friends. All necessities in my life.
A box of gluten free crackers in our house never lasts very long. They are so gosh darn expensive too. I had forgotten how easy it is to make my own gluten free crackers. Seriously, people. Could not be easier to make! I added blanched almond flour to this recipe to add some protein. The taste of these crackers is perfection. Light, crispy and irresistible.
These everyday gluten free vegan crackers are great for snack time, packing in lunches or serving with your favorite dips. You may never buy a box of gluten free crackers again. I would suggest making a double batch. These crackers won't last long. I can promise you that!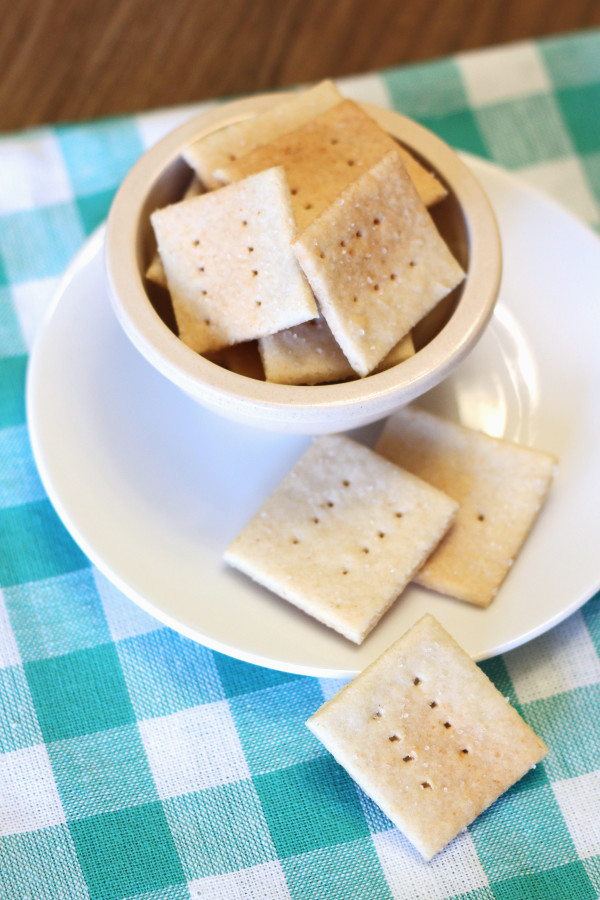 gluten free vegan crackers
AUTHOR:
Sarah Bakes Gluten Free
INGREDIENTS
3/4 cup Sarah's gluten free flour blend
1/2 teaspoon baking powder
1/2 teaspoon granulated garlic
1/2 teaspoon granulated onion
1/2 teaspoon sea salt
1/4 cup cold water
1 tablespoon grape seed or olive oil
additional sea salt, for sprinkling
INSTRUCTIONS
Preheat oven to 425 degrees. Line large baking sheet (or jelly roll pan) with parchment paper.
Whisk together flour, almond flour, baking powder, garlic, onion and salt.
Add oil and cold water. Stir until dough comes together. If dough seems dry, add an additional tablespoon cold water.
Transfer dough to parchment lined baking sheet. Place another piece of parchment paper on top of dough. Roll dough out into a very thin rectangle, about 1/8 inch thick.
Gently peel away top sheet of parchment paper. Using pizza cutter, cut dough into 1-inch crackers. Prick each cracker with fork. Sprinkle with additional salt.
Bake crackers in oven for 16-18 minutes, or until golden brown and crispy. Rotate pan halfway through baking time. As crackers bake, they will start to separate.
Remove from oven and place on cooling rack. While still warm, break apart crackers with edge of spatula.
Cool completely on cooling rack. Store in airtight container. Crackers will stay fresh for 1-2 weeks.