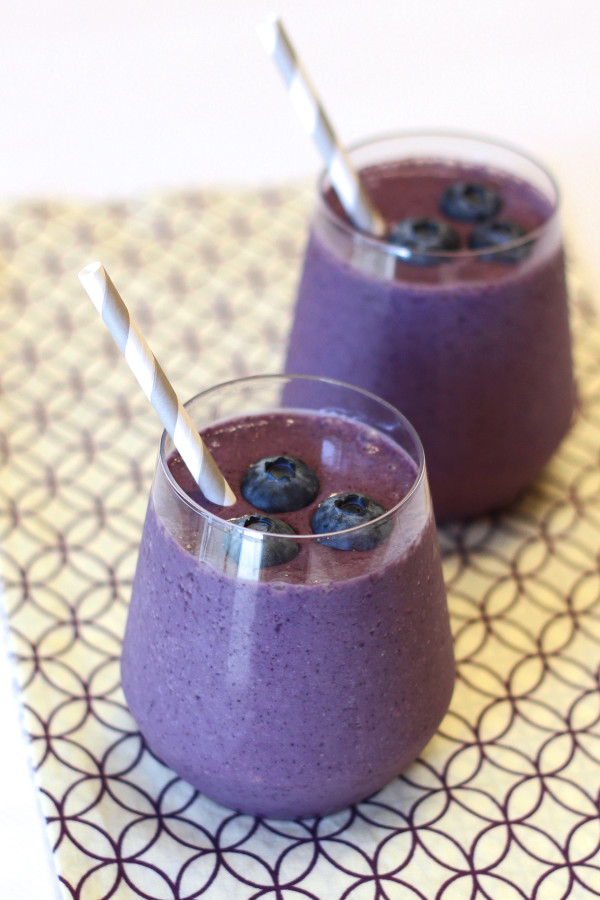 I really could drink a smoothie everyday for breakfast. Some days it's the only thing that sounds good. I'm never super hungry in the morning, so I don't crave a big meal. Smoothies are quick, easy and great for those days when I don't have much time to get me and the kids out the door. It's a good thing my whole family loves smoothies too!
I love, love, love adding gluten free rolled oats to my smoothies. Helps to thicken it up and also a simple way to add that extra fiber, which is always a good thing. I made these blueberry smoothies for me and my little man. After the first sip, I thought to myself, "these taste like a blueberry muffin!" The bright blueberries, oats, vanilla almond milk and a little extra vanilla. A lovely combination to start your day or a sweet pick-me-up in the afternoon!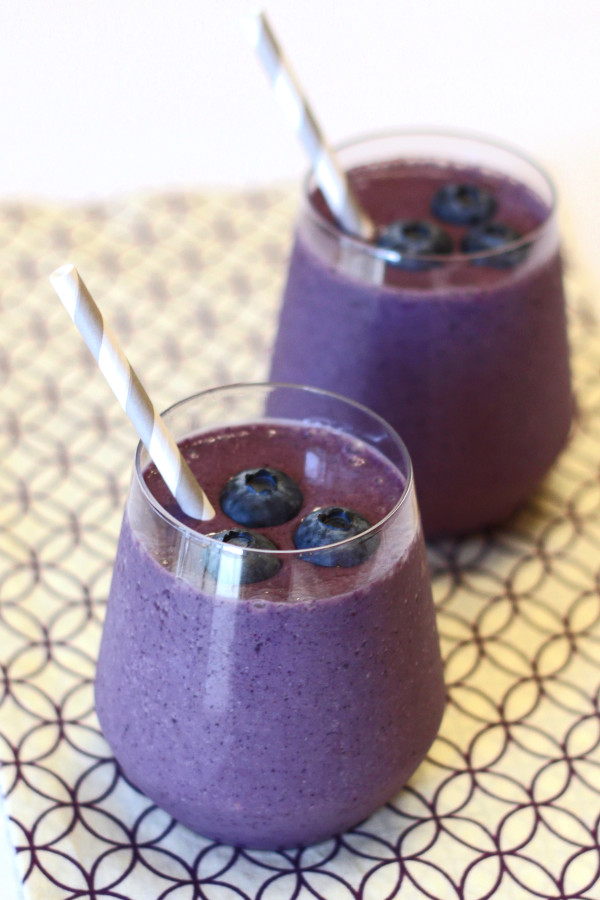 gluten free vegan blueberry muffin smoothie
AUTHOR:
Sarah Bakes Gluten Free
INGREDIENTS
5-6 ice cubes
1 frozen banana
1 cup frozen blueberries
1 1/3 cup So Delicious unsweetened vanilla almond or coconut milk
1/3 cup certified gluten free rolled oats
2 teaspoons coconut sugar or brown sugar (optional)
1/2 teaspoon pure vanilla extract
INSTRUCTIONS
Add all ingredients to high-powered blender. Blend on high until smooth and oats are finely ground, 1-2 minutes.
Pour smoothie into glasses and serve.