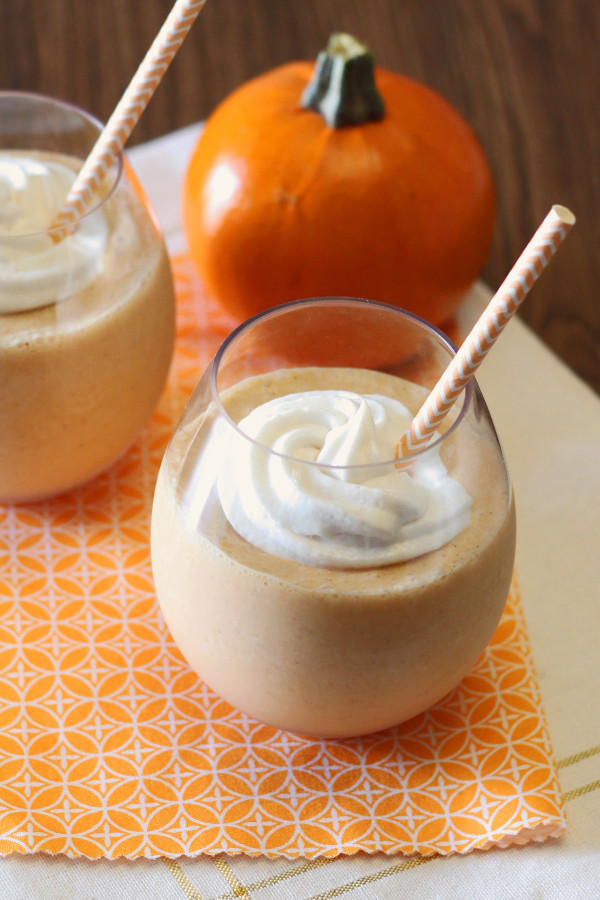 Apparently California didn't get the memo that it's actually fall, not summer. It's October and we're still wearing shorts and flip-flops. As much as I love the summer, 5 months of heat is enough for me. I'm ready for cozy sweaters, boots, scarves and a hot cup of chai tea.
Until it totally feels like fall, I'll just be sitting over here enjoying a pumpkin spice milkshake! I don't remember the last time I had a real, made-with-vanilla-ice-cream, milkshake. With how many cartons of So Delicious coconut milk ice cream I go through, I'm surprised it hasn't crossed my mind. Maybe it's a good thing.
These dairy free pumpkin spice milkshakes have instantly become my new addiction. Oh my heavens. I thought I had tasted just about every pumpkin treat out there. Nope. Vanilla coconut milk ice cream, coconut milk, pumpkin puree, ice, maple syrup, and pumpkin spice, all blended together. Those ingredients create pretty much the best milkshake ever. So creamy. It's the perfect fall drink. You better believe that I'll still be making these bad boys when it's 30 degrees outside!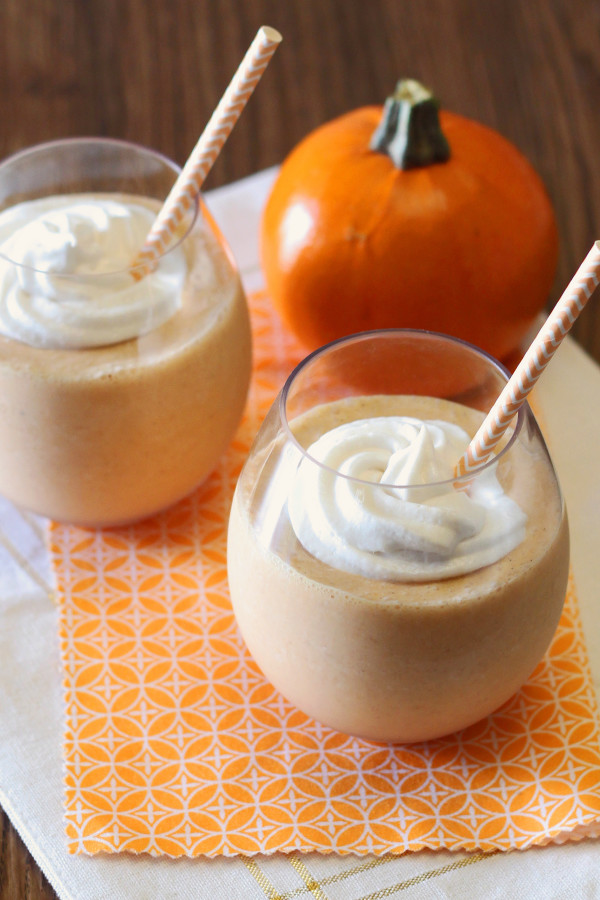 dairy free pumpkin spice milkshake
AUTHOR:
Sarah Bakes Gluten Free
RECIPE TYPE:
smoothies & drinks
INGREDIENTS
1 cup So Delicious vanilla coconut milk ice cream
1 cup So Delicious unsweetened coconut milk
1/3 cup pure pumpkin puree
5-6 ice cubes
2 tablespoons pure maple syrup
1/2 teaspoon pumpkin pie spice
1/2 cup So Delicious CocoWhip dairy free topping (optional)
INSTRUCTIONS
Add ice cream, coconut milk, pumpkin puree, ice, maple syrup and pumpkin pie spice to high-powered blender. Blend on high until smooth and well blended, 1-2 minutes.
Pour into glasses. Top with cocowhip (if desired) and enjoy!