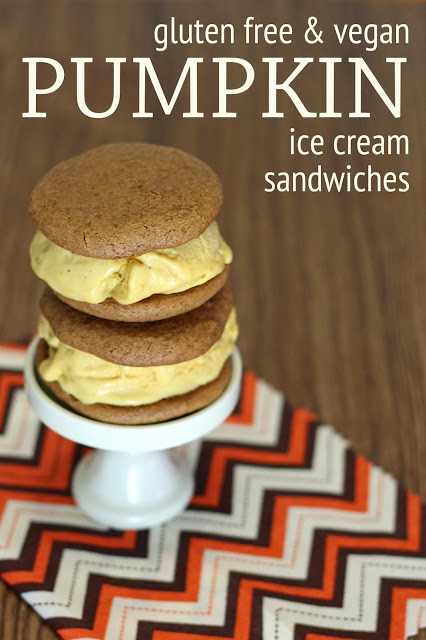 Are you enjoying all of these pumpkin recipes? I know my family sure is! Everyday my husband comes home and I've got another "recipe tested" dessert on the counter. I hope I don't get sick of pumpkin desserts after this season. Wait. Who am I kidding? I could never get tired of pumpkin!
I decided to make my
vegan pumpkin ice cream
a wee bit better…by making gluten free vegan pumpkin ice cream sandwiches! I'm sharing the recipe for these delectable frozen treats over at
Ask Anna
today. Two soft molasses cookies and a scoop of creamy pumpkin ice cream. It's a good thing. These ice cream sandwiches sure are tasty and full of the wonderful flavors of Fall!
gluten free vegan pumpkin ice cream sandwiches