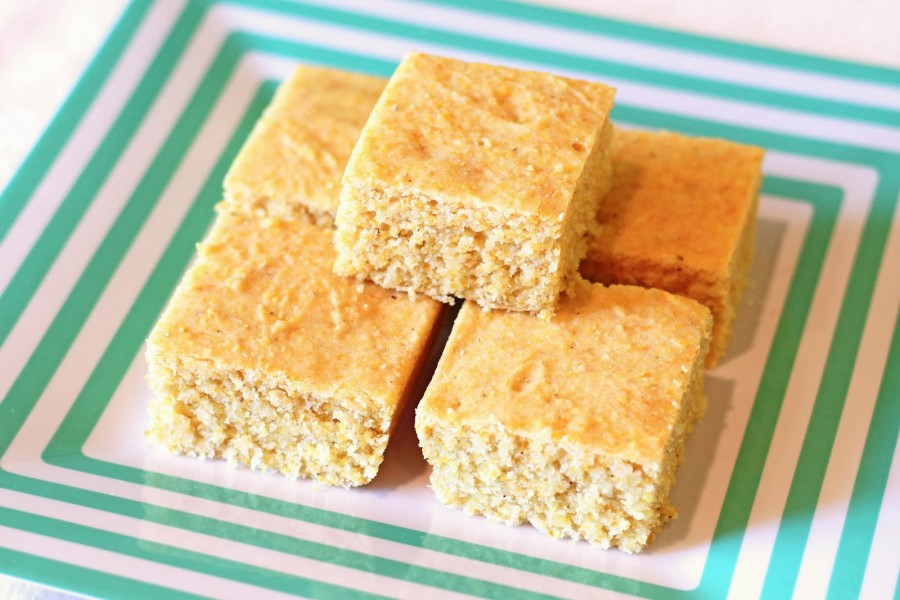 Fall is here and that means it's time to bust out the crockpot! I love cooking with my slow-cooker. It's pretty much the best invention ever. A kitchen essential that makes my life so much easier. I can just throw everything in there in the morning and it's ready to eat at dinner time. It's like magic!
One of the meals I loved most as a child was a big pot of pinto beans with ham. It was such a warm, comforting meal. My mom would always serve it with homemade cornbread too. Is there any other way to enjoy a bowl of pinto beans with ham? I now make it for my family, except I use bacon in place of the ham. It's one of the easiest, cheapest meals you can make…and my family loves it!
To go with our pinto beans with bacon, I baked up a pan of this gluten, egg and dairy free cornbread. It's perfectly fluffy and just the right texture. I like to crumble my cornbread over my beans, getting a little bit with each bite. I will be making this cornbread many times this fall and winter. A simple quick-bread to serve alongside my next pot of hearty chili, soup or stew.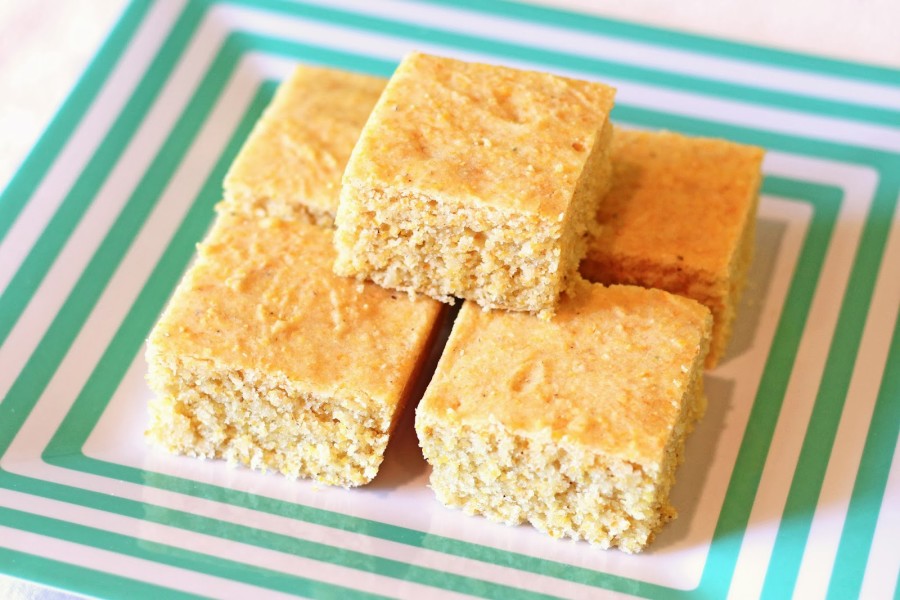 gluten free vegan cornbread
AUTHOR:
Sarah Bakes Gluten Free
INGREDIENTS
3/4 cup Bob's Red Mill gluten free cornmeal
2 tablespoons organic cane sugar
2 teaspoons baking powder
1/2 teaspoon baking soda
1 teaspoon sea salt
1 cup So Delicious unsweetened coconut milk, room temperature
1 tablespoon white vinegar
1/3 cup coconut oil or organic non-hydrogenated shortening, melted
INSTRUCTIONS
Preheat oven to 350 degrees. Prepare 8x8-inch baking pan by spraying with cooking spray or lining with parchment paper.
In large mixing bowl, sift together flour, cornmeal, sugar, baking powder, baking soda and salt. Set aside.
Mix together coconut milk and vinegar. Let sit for 5 minutes to curdle.
Add melted coconut oil to coconut milk. Pour over flour mixture. Stir until ingredients are well combined.
Pour batter into prepared baking pan. Bake for 23-25 minutes, until golden brown and toothpick inserted in center comes out clean.
Allow to cool in pan for 15 minutes. Slice and serve warm. Store in air-tight container.