This peach apple butter is yum, yum, yummy. We've enjoyed it on pancakes, on toast, on a sandwich with sunflower seed butter, and just by the spoonful. Make up a batch or two and share it with your friends. I'm lovin' this stuff and I think you will too!
peach apple butter
makes about 2 cups
5 peaches
3 apples
1/4 cup coconut sugar or brown sugar
1/2 teaspoon cinnamon
Peel, slice and remove pits from peaches. Peel, core and slice apples. In medium saucepan, add peaches and apples. Cover and simmer over medium-low heat for about 30 minutes, stirring occasionally. Add coconut sugar and cinnamon. Continue to simmer over medium-low heat for an additional 30-40 minutes. With a hand blender, food processor or blender, puree peaches and apples until very smooth. Let peach apple butter cool. Pour into air-tight container and store in refrigerator.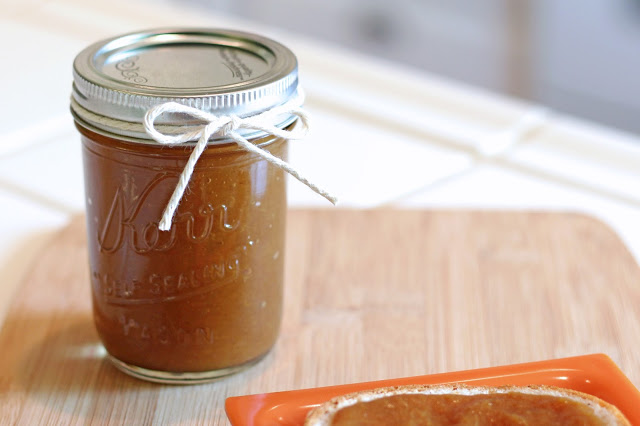 peach apple butter…simply sweet.
the blender pitcher and chopper attachment.
perfect for making smoothies, batters, and salsa!