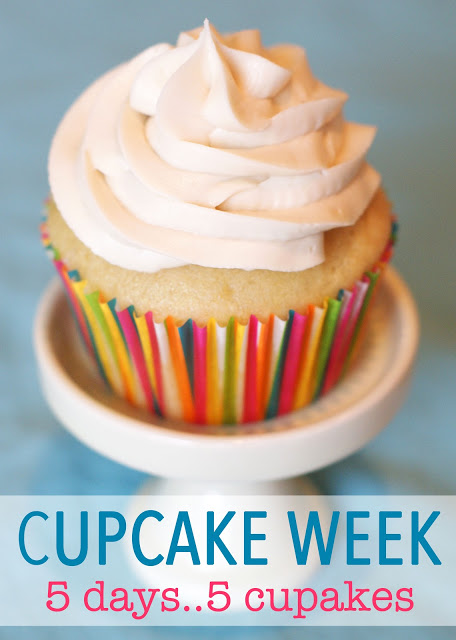 Announcing the first ever on Sarah Bakes Gluten Free Treats…CUPCAKE WEEK!
I'm just a teeny tiny bit excited. For months, I've been wanting to do a whole week on Sarah Bakes Gluten Free Treats, devoted to cupcakes. They are one of my favorite things to make and the flavor combinations are endless. Each recipe I share will be gluten, egg, and dairy free. I will be sharing 5 creative cupcake recipes, a new one each day for 5 days. Are you getting excited now too?
Cupcake Week will start on Monday, May 20 and will go through Friday, May 24. 5 days…5 cupcakes. Share the news with your friends. Post it on Facebook. Tweet about it. It's going to be a cupcake EXTRAVAGANZA!