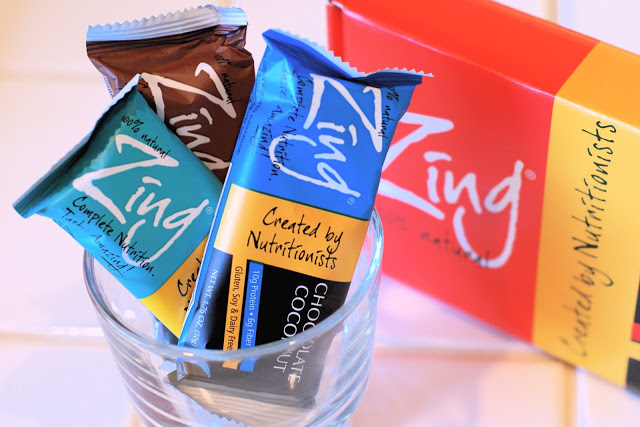 Energy on the go. Sometimes when we are out running our daily
errands, we need something quick to eat. Nutritious, delicious, and
that will fill us up. I'm always trying different gluten free protein
bars and some are good…some not so good. There are so many to choose
from so it can be very overwhelming! When I found out about these
protein-packed, all-natural Zing Bars,
I knew I wanted to give them a try. They were so gracious and sent me a
package of four of their delicious bars and I couldn't wait to be their
next taste tester!

Zing Bars were
created by nutritionist who wanted to provide a complete nutrition bar
that was made from quality ingredients. Oh and taste was very
important. I think they did just that! Their bars are certified gluten
free (yay!) and are both corn and soy free. Plus, they have vegan
options for those of us who are dairy free too! They were so kind to
send me a box of their vegan options since I'm off of both dairy and
eggs. All of the flavors were so enticing. Since I love the combo of
cranberries and orange, I knew what my first choice would be. It surely
did not disappoint! I love the specks of cranberries and cashews.
Seriously tasty. Loaded with fiber and healthy fats. Sure to keep this
mama going on a busy day.
If you looking for a quick, healthy snack to take with
you on-the-go…grab a Zing Bar! From Peanut Butter Chocolate Chip (my husband's favorite) to
Chocolate Coconut, they offer so many flavors to choose from. I'm so
glad I found a great gluten free nutrition bar that my whole family can
enjoy! Be sure to check out the Zing Bars website to learn more about their products and where to purchase. You can follow their updates on facebook and twitter. Love a company that truly cares about what our body needs!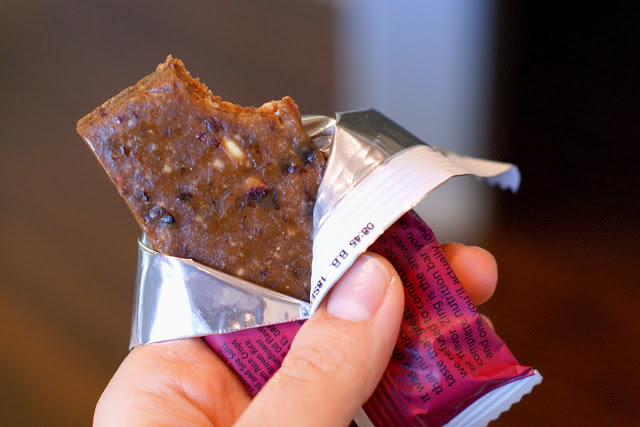 one bite and I was hooked.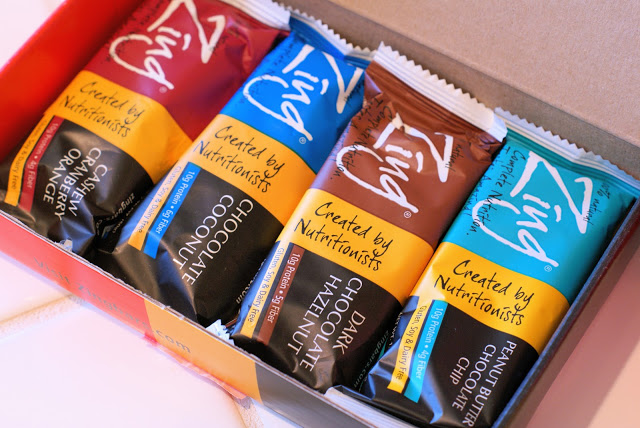 Are you ready to try a Zing all-natural bar? Well, today is your
lucky day! I received not one, but two boxes of Zing bars and one has
been saved just for you. Did I mention it contains 4 of their vegan
flavors? So awesome, I know. Your Zing box will include…
Zing Peanut Butter Chocolate Chip Bar
Zing Dark Chocolate Hazelnut Bar
Zing Chocolate Coconut Bar
Zing Cashew Cranberry Orange Bar
To enter the giveaway, you must sign-in using the box
below and leave a comment as well. Be sure to share your
favorite on-the-go snack. You can receive extra entries by liking Zing on facebook,
following Sarah Bakes on twitter or tweeting this giveaway (be sure to enter your
extra entries below). The last day to enter is Sunday, January 20 at midnight.
There's more awesomeness to share with you! I have a Zing Bars coupon code to use on their website for the month of January. Just enter Sarah4Zing to receive 15% off a purchase of a 12-count box. Here's to healthy snacks on-the-go!