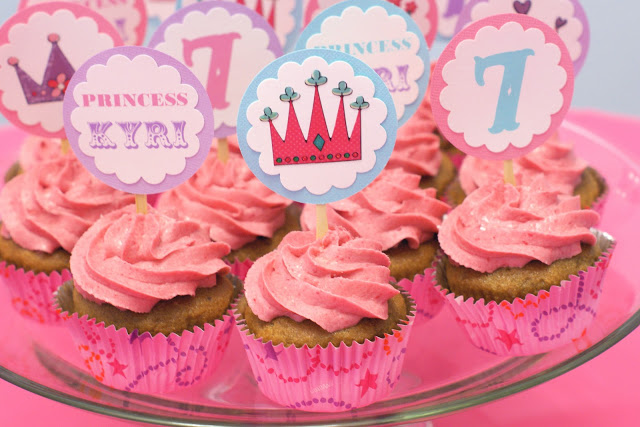 Pink! Lots of pink. Last week was Kyri's birthday and we celebrated with a special princess party with all of her friends! Before I share with you the recipe for these yummy raspberry cupcakes, I must say…"how is my baby girl already 7?!" My first born. 7 years old. It still doesn't feel right to say. I know she is growing and learning everyday, but I still remember her tiny baby voice and squishy cheeks. Now she is reading chapter books and just lost her two front teeth. Love my little beauty!
Kyri has been asking all year for a princess party. A must for a girl who loves pink! I decided to do a general princess theme, with purples, blues, and pinks. Most of the decorations I made myself, which I just love to do. Makes it more personal. I knew I wanted to do a berry cupcake so I could make a vibrant, natural pink vegan buttercream. The raspberry preserves was perfect! The cake is also raspberry and super moist. I found the recipe on Sugar Mama and wanted to give them a try. I added a few things to give these beautiful treats that berrylicious flavor. So good! Gluten, egg, and dairy free. I hope that you give these cupcakes a try. Perfect for a princess party…or for any special celebration!
gluten free vegan raspberry cupcakes
makes 15 cupcakes
3/4 cup sorghum flour
3/4 cup tapioca flour
1/2 cup coconut flour
1 cup sugar
1/4 cup vegan raspberry gelatin dessert powder
1 teaspoon zanthan gum
1 teaspoon baking powder
1/2 teaspoon salt
1 cup warm water
1/2 cup coconut milk
1/3 cup seedless raspberry preserves
1/4 cup unsweetened applesauce
3 tablespoons sunflower seed oil
1 teaspoon apple cider vinegar
1 teaspoon pure vanilla extract
vegan raspberry buttercream
1/4 cup non-hydrogenated shortening
1/4 cup Earth Balance vegan butter, softened
3 cups powdered sugar, sifted
2 tablespoons seedless raspberry preserves
1-2 tablespoons coconut milk
1 teaspoon pure vanilla extract
Preheat oven to 375 degrees. Line muffin tins with cupcake liners or spray with nonstick cooking spray. In large mixing bowl, sift together flours, sugar, gelatin, xanthan gum, baking powder and salt. In separate bowl, mix together warm water, coconut milk, raspberry preserves, applesauce, oil, vinegar, and vanilla. Add to flour mixture. Stir until just combined. Fill muffin tins with batter, 2/3 full. Bake 15-17 minutes until golden brown and baked through. Remove from tins and cool completely on cooling rack.
To make the raspberry buttercream, add shortening and Earth Balance to bowl of stand mixer. Beat on medium speed for 2 minutes. Add sifted powdered sugar and raspberry preserves. Continue to beat while adding milk and vanilla. Add an additional tablespoon of milk if needed. Mix for another 1-2 minutes, until light and fluffy. Place buttercream in piping bag and frost cooled cupcakes. Cover cupcakes until ready to serve. Best if enjoyed within 1-2 days.
Recipe adapted from Sugar Mama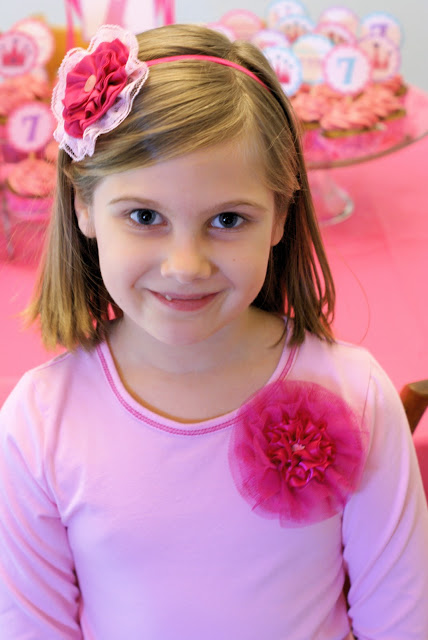 pretty in pink.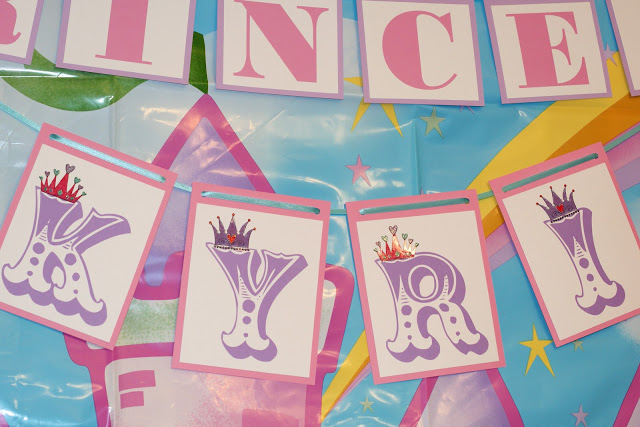 birthday banner over the castle mural.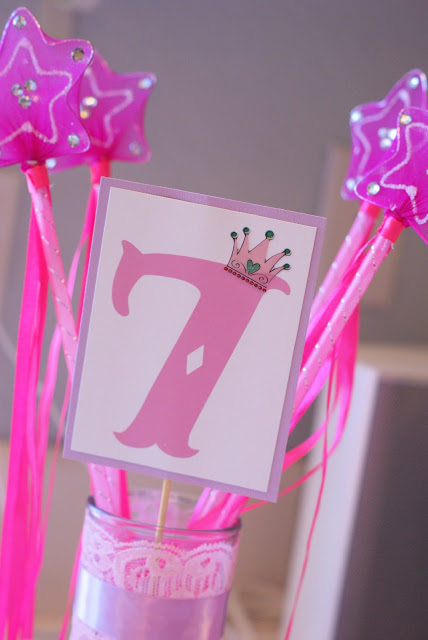 frills and lace.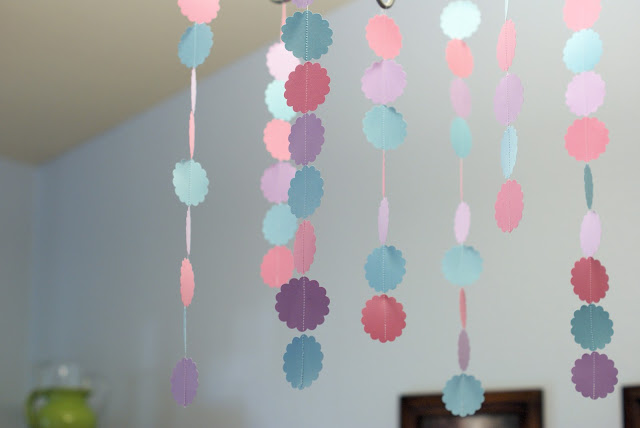 simple garland. did you know you can sew paper?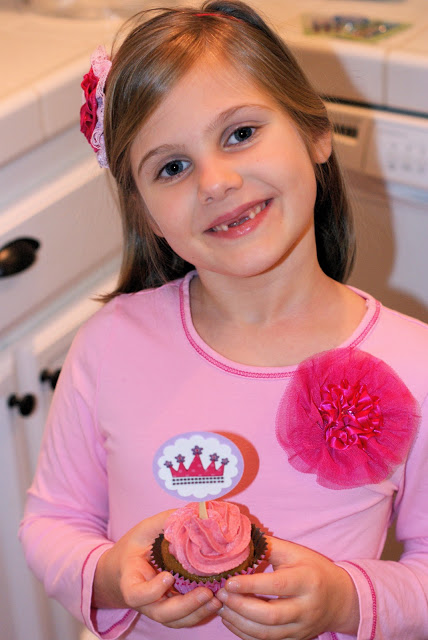 the birthday girl approves of her raspberry cupcakes!