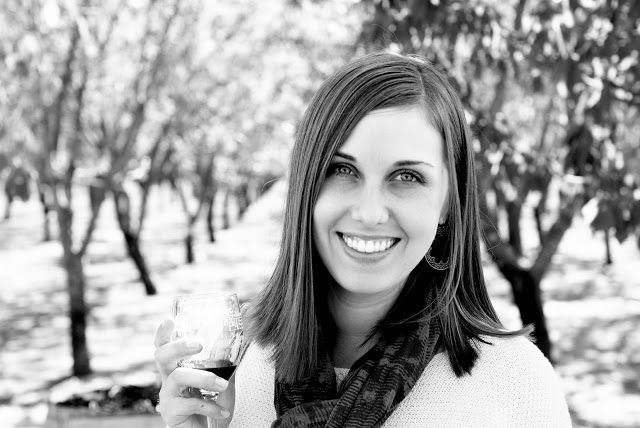 There has been some changes around here. You may have noticed that most of my recipes lately have not only been gluten free, but vegan as well. When I first started this blog earlier this year, I was still enjoying the deliciousness of cheese and could handle eating eggs in my baked goods. Well, this past month has brought a lot of changes in my diet. I thought I would take a moment and share with my readers…my journey to health.
For as long as I can remember, I have had tummy troubles. I always thought I was "lactose intolerant." Anyone else out there thought that was your issue, but later found out it was so much more than that? Yeah, I was totally in denial. No doctor was trying to help me figure out my health problems. I started to feel like it was all in my head. Those horrendous gas pains sure didn't feel like they were a figment of my imagination!
Now fast-forward to 4 years ago. I was scheduled for an MRI, tons of blood work, and scared as to what I would find out was wrong with me. Not only was I having my life-long digestive issues, I was having problems with nervous system (tingling). Everything checked out clear though. Every test always came back negative. I did start going to a chiropractor and that helped some, but my joint pain, inflammation, and eczema was not going away (notice my list of symptoms is never-ending). I was feeling extremely defeated.
So after too long of not getting the relief I so desperately longed for…I knew I needed to meet with a naturopathic doctor. I met with Dr. Weisswasser for the first time two years ago. Love her! She started my treatment by looking at the whole picture and figuring out what I was allergic too. I did an extensive food panel and all the big ones came back EXTREMELY reactive for me…gluten, dairy, eggs, peanuts and almonds. Awesome. What in the world was I going to eat? I found out all this information about a month after my husband found he has celiac disease. So for our family, the gluten thing was already something we had started to process. But no dairy or eggs? As a baker, those were staples in my refrigerator. How on earth was I going to ever bake anything again…that tasted good?
For 3 months, my doctor had me cut out all of the foods that I was showing an allergy to. Those were 3 very long months. I had never been on a diet like this. I was used to eating gluten, dairy, and eggs pretty much everyday. Why wouldn't I? No one actually WANTS to live a life without butter. I stuck with the diet though. I did try to do some baking. Not may things came out very tasty, but I was trying. I was not ready to put away my Kitchenaid and never bake again.
The diet came to an end and I still wasn't feeling amazing. The gut stuff was better, but everything else was still an annoyance. I was told I could test out some of the things I was avoiding to see how I did. Well, I brought back eggs first. I didn't notice a difference so I brought them back in fully. My baking got much better too! I was starting to get the hang of baking gluten free (slowly). The only dairy that didn't really bother me much…butter. So for over a year, the only dairy I ate was butter. Yes, everything is better with butter. It makes my buttercream frosting simply divine! I stayed away from cheese and milk. I think I missed yogurt the most. Frozen yogurt is one of my favorite desserts. Oh, how I longed for more dairy in my life!
I met with my doctor again and since a lot of my symptoms, other than stomach stuff, she wanted to rule out parasites and candida. I was on a super strict diet. It was hard, more like CRAZY hard!! I thought my elimination diet was a challenge before. Candida diet is serious stuff. No sugar in any way, shape or form. After I was done with that grueling time in my life…it was obvious to my doctor that nothing was getting better. Bummer. I was so hoping to get some relief. Any relief!
Last year…I did something I knew I shouldn't have. I brought dairy back into my diet. I know! What was I thinking? I told my husband, "if I start eating dairy again, there is no stopping me." I called it. Once I started, it was too hard to stop. It became something I would eat or bake with almost everyday. I still wasn't using regular milk, mostly organic Soy and coconut. My health at this point was still not much better and I didn't know what to do. I had started going to a new chiropractor (which is awesome!) and that has been helpful with some of my pain. Oh, did I mention that I'm also being treated for hormonal imbalance? That's fun! I thought that didn't happen until you were much older…much, much older. My body is seriously so out of whack in more ways than I can count. Welcome to my world of feeling like you are literally falling apart.
For months, I kept getting this nudge to make an appointment with my naturopathic doctor to get retested for food allergies. I needed to see on paper what was still going on with me. My hormone levels were still being treated, but my digestive system was suffering big time. The test results came in recently and to my surprise…I'm still reactive to all the same things. Except this time, there's more! Gluten did go down a bit, but that's because the test results weren't accurate since I've been strictly avoiding it for over 2 years. All dairy, eggs, peanuts, and almonds are all through the roof. Rice has gone up moderately, as well as soy and beef (who can be allergic to beef?). I don't have to cut out the soy and beef, just limit to once a week. The rice is most likely due to the fact that I eat it much more than I used to, being gluten free. I just looked at the test and wanted to cry.
I had a talk with my doctor to go over the results and the first thing she said…"leaky gut." I knew it. There was no other explanation for my body to have such strong reactions to so many things, on top of all these new allergies popping up. Basically for the next 3 months, I'm on a super strict diet, along with taking supplements and probiotics to help heal my gut. I'm also cutting out all GMO's, especially corn and soy. That was another thing I was going to bring up with her and she did before I had a chance. She said that the GMO's could be a huge reason for my intestinal issues, along with everything else. This past year, I've really tried to educate myself on GMO's and what they are doing to our bodies. The more I find out…the more frustrated I become. Corn and soy are in everything! And if it's not labeled organic, you can pretty much guarantee it's GMO. Makes me so mad! I'm thankful for the brands that have the "non-gmo project" label right on them. You can find the list of the non-gmo items on this website. It's very helpful!
So this is my life now. Reading labels even more extensively than I was before. Buying organic as much as possible, or should I say as much as our budget allows. It can be so expensive and so overwhelming eating not only healthy, but such a restricted diet. My doctor just tells me to do the best that I can, for myself and for my family. I make all of our meals from scratch at home, which is the way it's always been. All of these diet changes…it's worth it. Sometimes I just want to give up. But as a wife and mother, my health has to be priority. I wanted to share my journey, as I know some of you will be able to relate or have had similar food issues. It's hard, I know. I'm praying that through this diet for the next 3 months, I will experience the start of healing. I will be sure to give you an update and let you know how I'm doing. It's been a long journey, but I'm hopeful that I will feel healthy and alive once again!