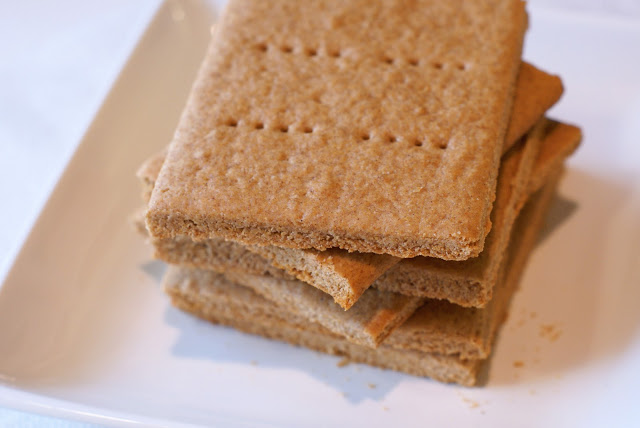 There are those simple things in life that you take for granted when you live in the world of gluten. One thing that comes to mind…graham crackers. The cracker we all grew up eating. The perfect (and only) cracker suitable for a hot and gooey s'more. The flavorful cracker used to make an ideal crust for a decadent cheesecake. There just isn't a replacement for the classic graham cracker.
I decided it was about time I gave gluten free graham crackers a try. I'm so glad I did! They came out of the oven so soft and delicious. The honey and cinnamon are the simple flavors I remember so well. These can be made dairy free too. I made mine on the thicker side, so they were more like a cookie than a cracker. Our family actually used these graham crackers to make our gingerbread houses this year! Oh yes, they were quite tasty covered in homemade vegan buttercream and mini chocolate chips. Don't be scared to give these gluten free graham crackers a try. So easy and I promise you will fall in love with such a nostalgic treat!
gluten free graham crackers
makes 12-15
1 1/2 cups Sarah's gluten free flour blend
1/2 cup brown sugar
1 1/2 teaspoons cinnamon
1 teaspoon baking powder
1/2 teaspoon baking soda
1/2 teaspoon salt
1/2 cup butter or Earth Balance vegan butter, chilled and cubed
3 tablespoons water
3 tablespoons honey
1 teaspoon pure vanilla extract
Preheat oven to 325 degrees. Line a large baking sheet with parchment paper. In food prosessor, add flour blend, brown sugar, cinnamon, baking powder, baking soda, salt and butter. Pulse until blended and resembles cornmeal. Add water, honey, and vanilla. Blend until dough comes together. Add an extra tablespoon of water, if needed.
Place dough onto lined baking sheet. Place another piece of parchment
paper on top of dough and roll out, until even thickness. Dough should
reach to the edges of the pan. Using a pizza cutter, score the dough into desired squares/rectangles. Prick dough with fork in an even pattern. Bake crackers for 15-17 minutes, or until edges begin to brown. Remove from oven. While still warm and on the pan, carefully cut crackers along score-lines with sharp knife. Allow to cool on pan for 10 minutes. Cool crackers completely on cooling rack. Store in airtight container.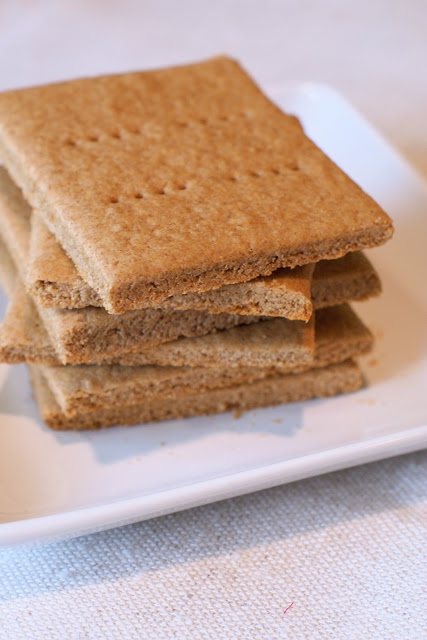 Recipe adapted from Making Roma Roma