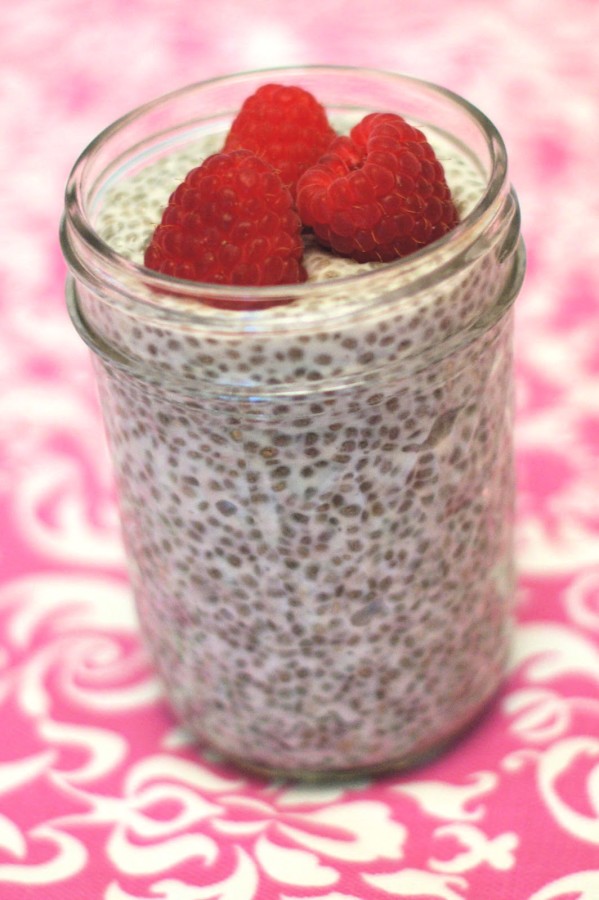 Chia seeds. A super food of champions! These tiny little seeds are packed with fiber, protein and Omega-3 fatty acids. One of those magic ingredients, full of healthy-goodness. I've seen them in recipes and at the grocery store, but hadn't tried them myself. I may be a little late joining the chia-seed bandwagon. Trader Joe's started carrying them so I thought I would finally give them a try!
Chia seed pudding recipes kept popping up on Pinterest. It looked pretty similar to tapioca pudding, but there was no cooking involved. My kind of pudding! Just a few simple ingredients and no refined sugar. I put together this recipe and it was so delightful! The chia seeds work their magic and thicken the pudding as it sits in the refrigerator. I topped it with some fresh, organic raspberries. Yum! Any fresh fruit would be the perfect compliment to this refreshing treat.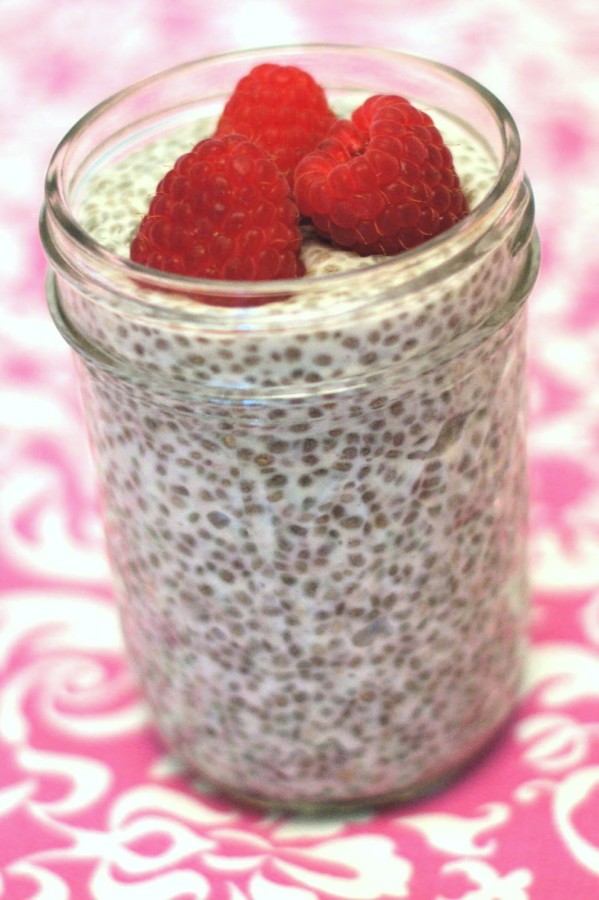 vanilla chia seed pudding
AUTHOR:
Sarah Bakes Gluten Free
INGREDIENTS
1 1/4 cups So Delicious unsweetened coconut or almond milk
2 tablespoons pure maple syrup
1/2 teaspoon pure vanilla extract
1/4 cup chia seeds
INSTRUCTIONS
Mix together coconut milk, maple syrup, and vanilla extract. Stir in chia seeds.
Pour into serving dishes. Cover and refrigerate for at least 3 hours, or overnight.
Serve with fresh fruit (optional).