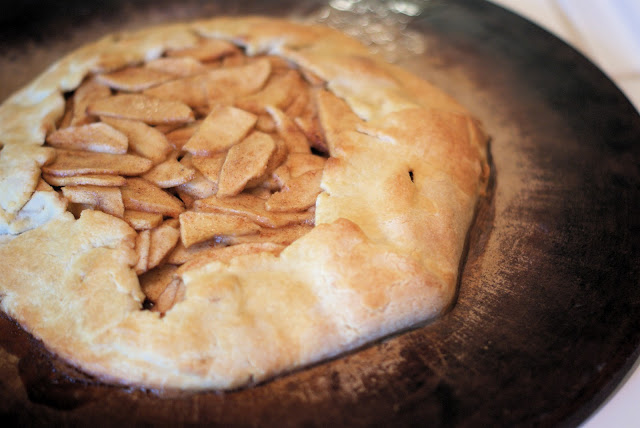 Tender, flaky, buttery pie crust. That's what every baker dreams about. Now, for a gluten-free baker, it can be a nightmare. I remember the first time I attempted a gluten free crust. Let's just say it wasn't very pretty. Falling apart, holes on the bottom, an extremely unattractive crust. Did I mention it wasn't flaky either? Super bummed. I was ever so hoping for that perfect crust!
I came across this recipe about a year ago, from a gluten free cookbook, The Gluten Free Bible. So many great recipes! It was a pretty simple pie crust recipe, except it called for an egg, as well as apple cider vinegar. Never made a crust with apple cider vinegar. I gave the recipe a try with my flour blend. It hadn't done me wrong yet. To my surprise, the crust was A-mazing! Flaky, buttery, just plain good. I do love a good crust on my pies and when I scored on this recipe, I knew it was a keeper. Not too thick, not too doughy, stayed together when I rolled it out. All good things indeed.
I love free-form pies, or the fancy word, a "crostata." If you are intimidated by making pies, then this is the pie for you! You basically just roll out your dough, top with your favorite filling, then fold up the pie crust edges. After it bakes in the oven, you have a the perfect rustic pie! This week I made an apple crostata. I had a few apples that needed to be used for a dessert, so I put this recipe together using my favorite pie crust. This pie was quite delicious. I do suggest placing a large cookie sheet on the rack below while baking, to catch any runaway juices. Enjoy a warm slice of this apple crostata with fresh whipped cream or vanilla ice cream. Your family will thank you!
gluten free pie crust
makes 1 9-inch crust
1 cup plus 2 tablespoons Sarah's gluten free flour blend
2 teaspoons sugar
1/4 teaspoon salt
6 tablespoons butter, chilled
1 egg
2 teaspoons apple cider vinegar
In
medium bowl, mix together flour blend, sugar and salt.
Cut in cold butter using pastry blender or fork, until small pea-size pieces of butter remain. In small bowl, whisk egg and vinegar together. Add to flour mixture and stir until moistened. Shape dough into a flat disc. Wrap with plastic wrap and refrigerate for about an hour, or until ready to use.
gluten free apple crostata
makes 8 servings
1 gluten free pie crust
4 apples, peeled, cored, and thinly sliced
1 tablespoon lemon juice
1/2 cup sugar
1 teaspoon cinnamon
2 tablespoons cornstarch
2 tablespoons whipping cream or half-n-half
Preheat oven to 400 degrees. In large bowl, mix together apples and lemon juice. Sprinkle sugar, cinnamon, and cornstarch over apples. Toss gently to combine. Lightly flour pizza stone (or baking sheet). Place dough on stone, cover with large piece of plastic wrap, and roll out into 12-inch round with rolling pin. Spread apple mixture in middle of dough, leaving a 2-inch edge. Fold dough over the apples, crimping edges slightly. Brush whipping cream over dough edge using a pastry brush. Place in oven on middle rack. Put a large baking sheet on lower rack, to catch any juices that may flow down. Bake for 30-32 minutes or until crust is golden brown. Cool for 10 minutes. Slice into wedges and serve warm.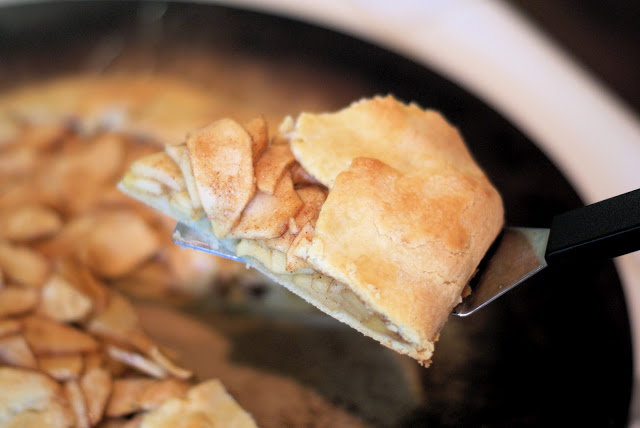 Recipe adapted from The Gluten Free Bible