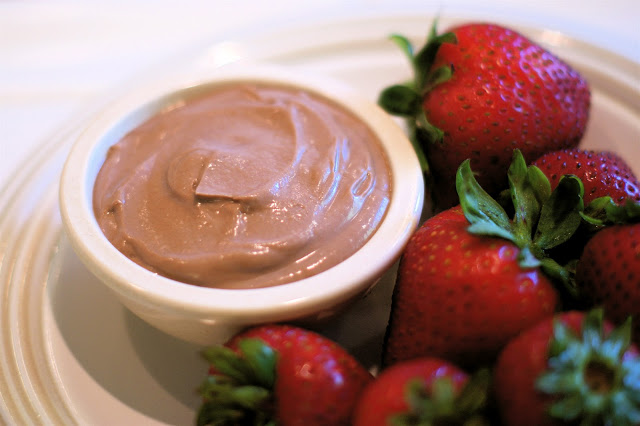 Sometimes I just need a chocolate fix. It doesn't always have to be an actual piece of rich, dark chocolate, but it needs to satisfy that longing for chocolatey goodness. A fresh chocolate chip cookie does the trick. A cup of chocolate coconut milk ice cream is always refreshing. But then there are times where I want a quilt-free chocolate indulgence…what ever shall I do?
When I saw this recipe for Nutella yogurt fruit dip, I was quite intrigued. As you know, I always have the Costco-size container of Fage Total 0% Greek yogurt in my fridge. I've now made this yogurt dip with both Nutella, as well as Trader Joe's Cocoa Almond Spread. Both recipes were heavenly! A chocolaty and tangy fruit dip. Pairs beautifully with ripe, juicy strawberries. It's the easiest recipe around, with only two ingredients. Great for your next party or to serve your kids with their fruit at lunch-time. Everyone will gobble it right up!
nutella yogurt fruit dip
makes 8 servings
In small bowl, mix together yogurt and Nutella until completely combined. Cover bowl with plastic wrap and place in refrigerator until ready to serve. Enjoy with your favorite fresh fruit!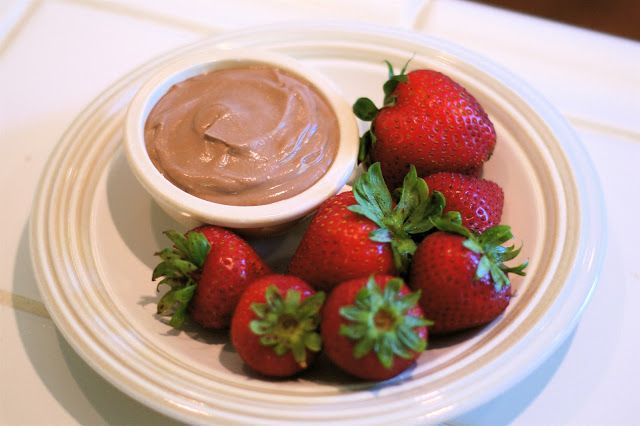 mommy's afternoon snack.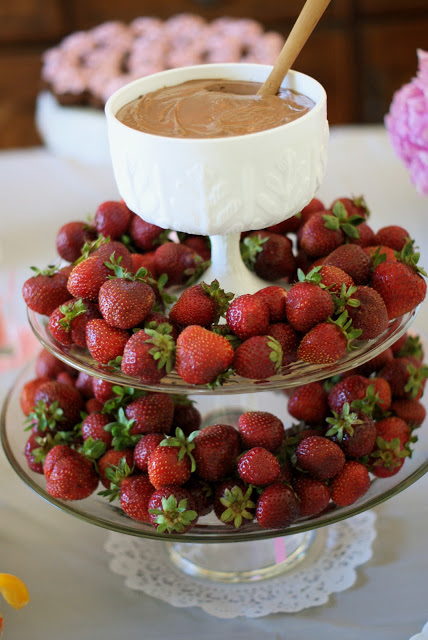 nutella yogurt dip and strawberry tower.
made for my sister's bridal shower…so beautiful!
Recipe adapted from The Family Kitchen