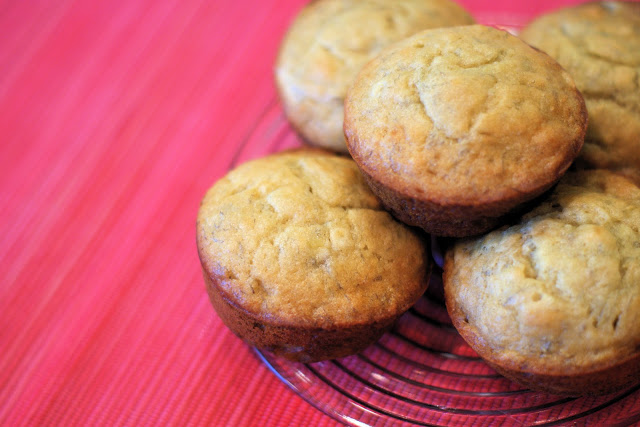 How much do I love these banana muffins, let me count the ways. They are super moist. They taste just like a banana muffin should taste. Oh, and you can't eat just one. I started making these muffins before going gluten free and I knew I had to give them a try with my flour blend. I must say, they are even better than the gluten-filled version! They are light and fluffy, full of fresh banana flavor. The addition of the Greek yogurt adds to the moistness factor. I think I need to go make another batch right now!
I have shared this banana muffin recipe with many friends. It is always a hit no matter where I take them! No one can ever tell they are gluten free. I'm sneaky like that. When I make them for the kids (or my mom friends), I like to add mini chocolate chips. There is something magical about the combination of banana and chocolate. Just add 1 cup mini chocolate chips to the recipe if you would like. I also love these as mini muffins too. So cute and the perfect bite. Whenever I need a quick morning snack for my family, these are my go-to muffin recipe!
gluten free banana muffins
makes 18 muffins
1 teaspoon baking soda
1/2 teaspoon salt
3 bananas, very ripe
1 cup sugar
2 eggs
1/2 cup canola oil
2 tablespoons plain Greek yogurt or sour cream
1 teaspoon pure vanilla extract
Preheat oven to 350 degrees. Spray muffin tin with cooking spray. Sift flour, baking soda, and salt. Set aside. In large mixing bowl, mash bananas until no large pieces remain. Mix in sugar, eggs, and oil. Add yogurt and vanilla. Stir until combined. Fold in flour mixture. Pour batter into greased muffin tins, filling 2/3 full. Bake 18-20 minutes, until golden brown. Remove from pan and cool on cooling rack.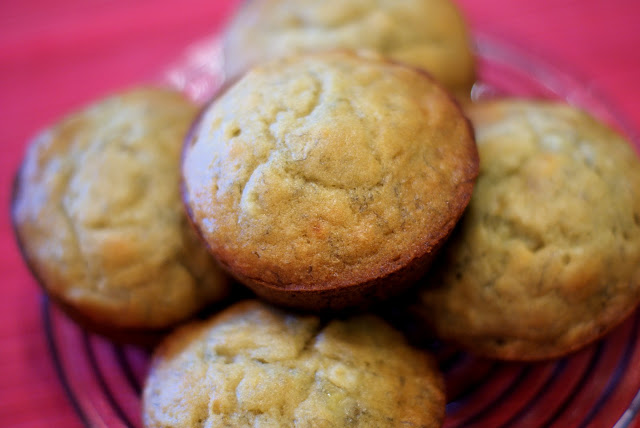 Recipe adapted from Food Network