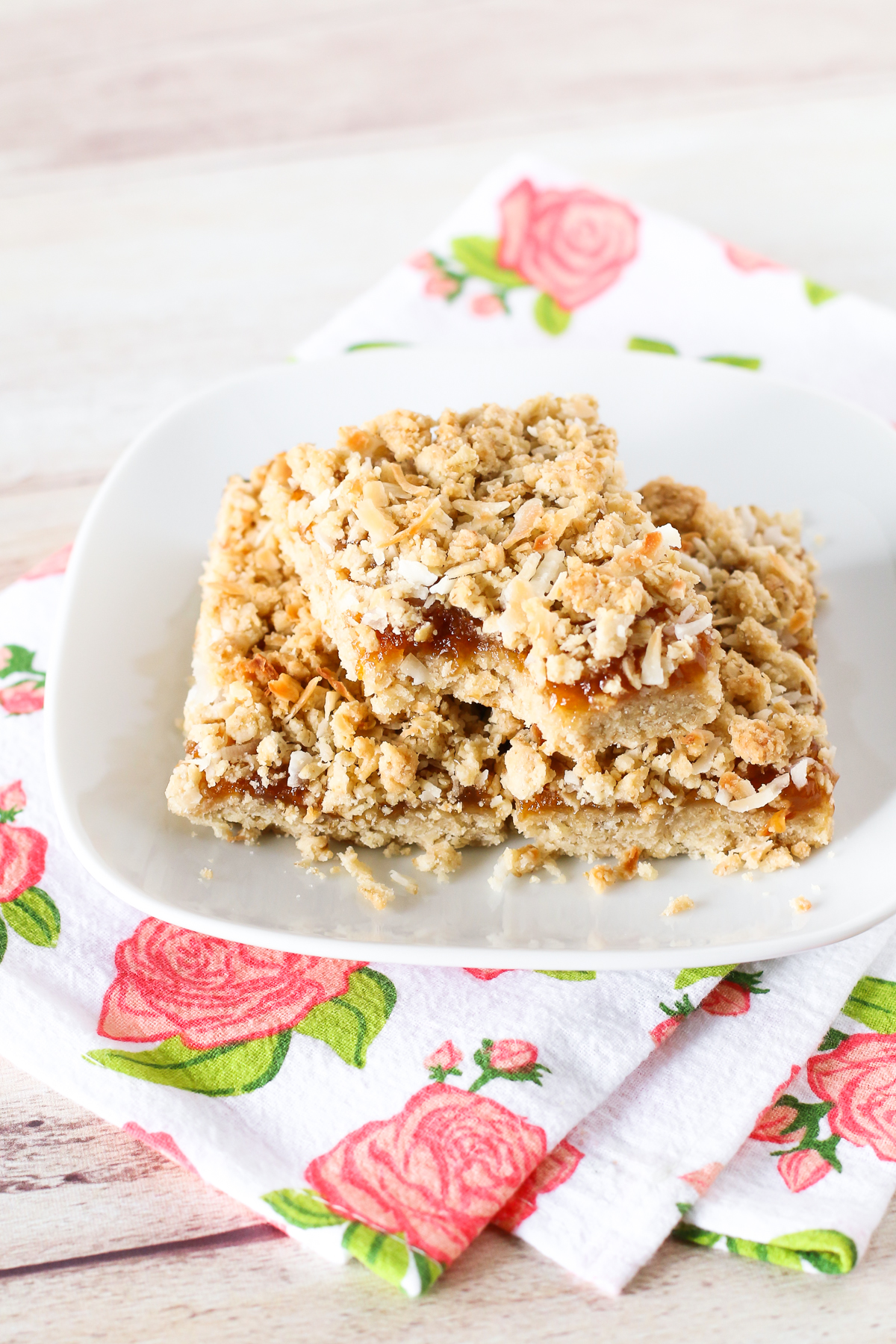 You'll be smitten with these gluten free vegan apricot coconut crumb bars after just one bite! Crumbly coconut oat topping with a sweet apricot jam filling. Good until the very last crumb.
I've got a thing for crumb bars. My raspberry crumb bars are one of my go-to desserts for parties and get togethers. No one can resist them! I'm pretty sure it's that combination of textures and the subtle sweetness that comes through with the jam. I just love all desserts made with oats. Crumb bars, cobblers, crisps.
I took my crumb bar recipe and changed up the flavor combination by adding shredded coconut to the oat mixture. I also switched out the jam with an apricot jam, which is my favorite! I've always loved the flavor of apricot jam and I don't use it enough in desserts. It pares perfectly with the naturally-sweet coconut too.
Gluten free vegan apricot coconut crumb bars. A simple dessert that can also be enjoyed with your morning cup of coffee!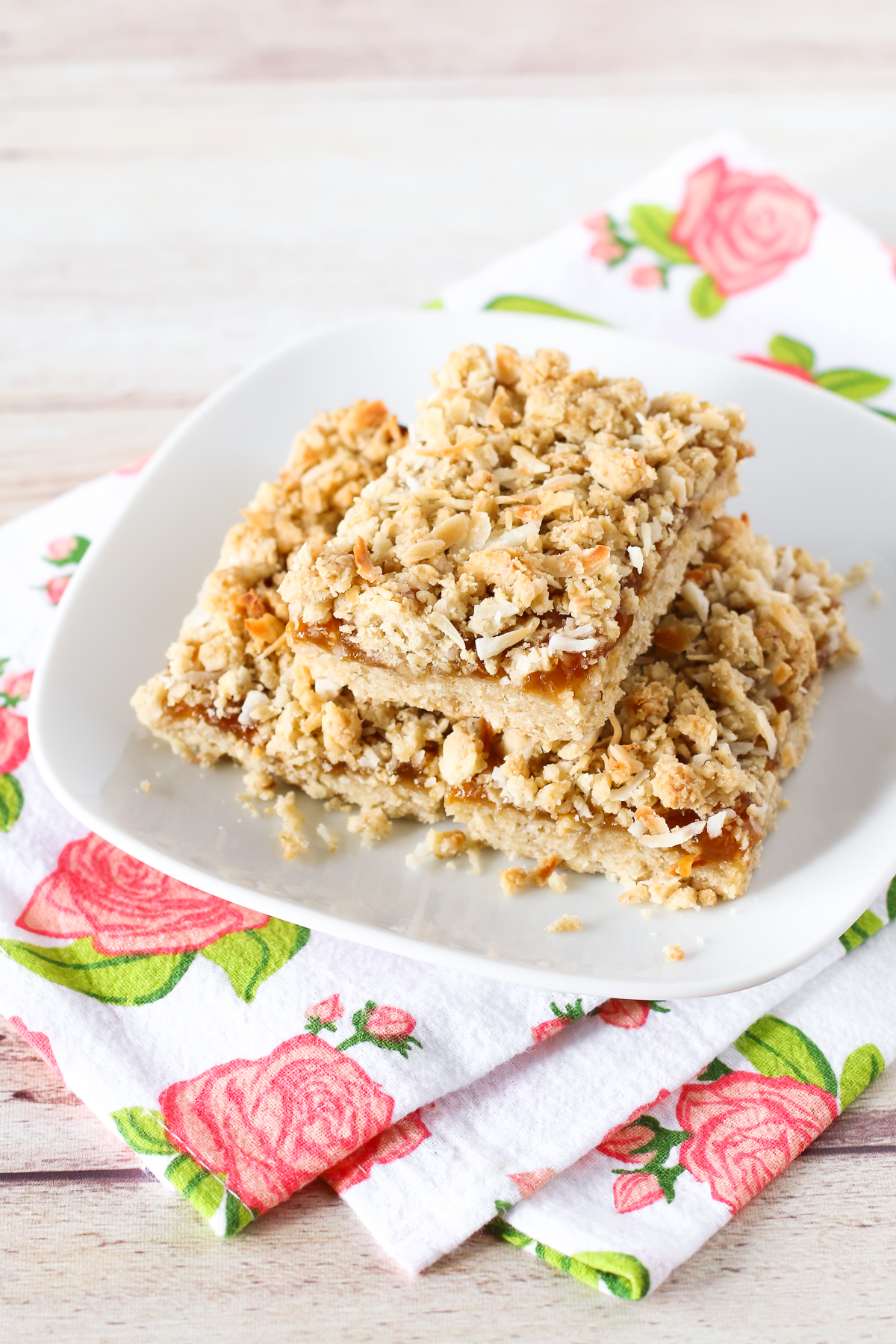 gluten free vegan apricot coconut crumb bars
AUTHOR:
Sarah Bakes Gluten Free
RECIPE TYPE:
brownies & bars
INGREDIENTS
1 cup gluten free quick oats
1/2 cup almond flour
1/4 cup brown sugar
1/4 cup cane sugar
1/4 teaspoon sea salt
6 tablespoons refined coconut oil, solid
2 tablespoons unsweetened almond milk or coconut milk
2 tablespoon pure maple syrup
3/4 cup apricot jam
1/2 cup unsweetened shredded coconut
INSTRUCTIONS
Preheat oven to 375 degrees. Prepare 8x8-inch square baking pan by lining with parchment paper or spraying with nonstick cooking spray.
Sift together flour, oats, almond flour, brown sugar, sugar and salt. Add coconut oil, maple syrup and coconut milk. Blend with fork until ingredients are well mixed.
Spread 1/2 of oat mixture into prepared baking pan. Press evenly into bottom of pan. Spread even layer of apricot jam over top.
Add shredded coconut to other half of oat mixture and gently mix until combined. Sprinkle over apricot jam.
Bake bars for 35-40 minutes or until top is golden brown. Place on cooling rack and allow to cool in pan. Slice and serve.
This post contains affiliate links. If you purchase items through some of the links, I earn a small commission off the sale at no extra cost to you. Helps keeps the recipes coming and the blog up and running!