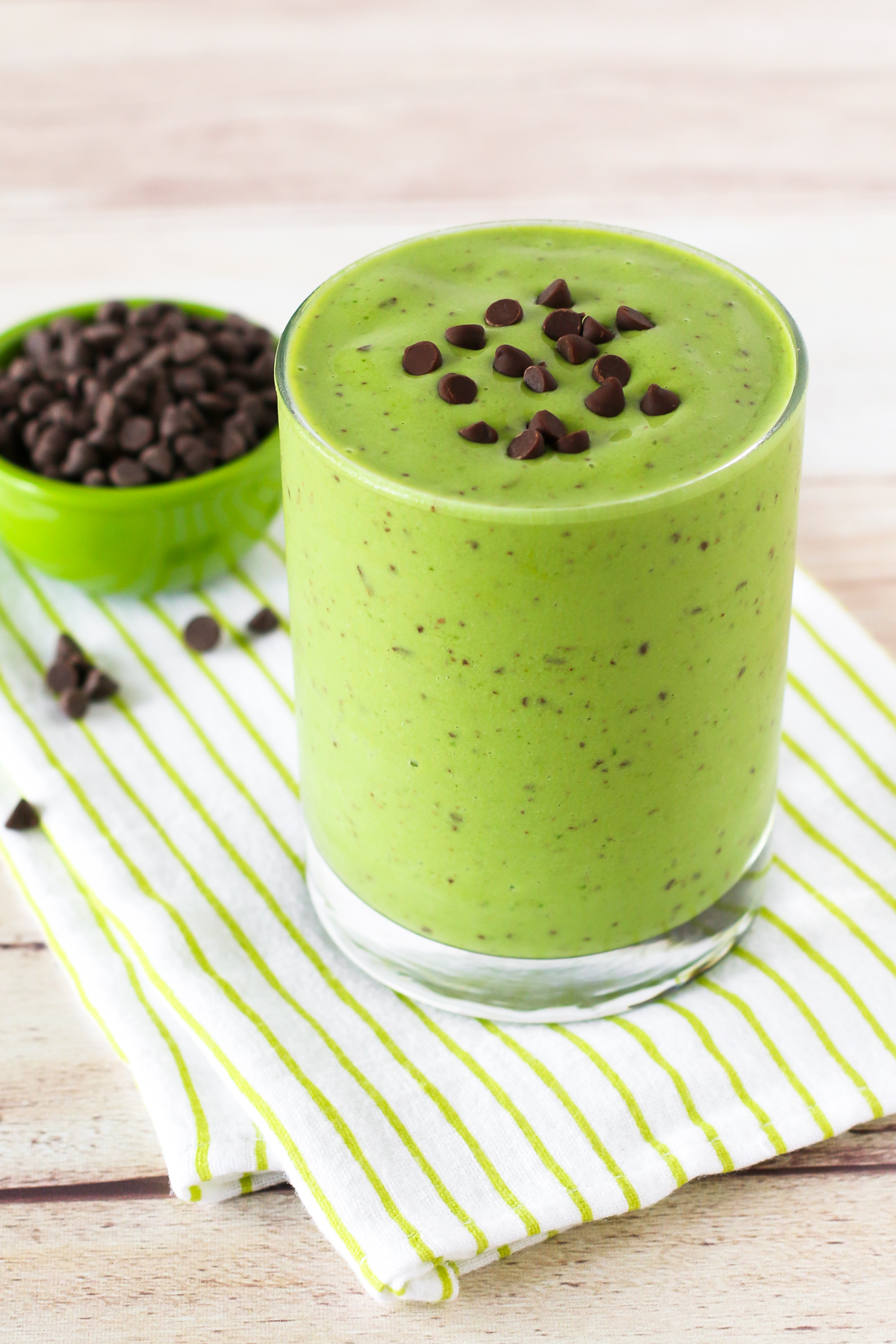 Get your green on with this dairy free mint chocolate chip smoothie! Made with just a few simple ingredients, this smoothie tastes too good to be healthy. Minty, chocolatey and oh so creamy!
Green smoothies are my jam. This dairy free super green smoothie is one I make almost weekly. It's a quick, delicious way to get my greens in, without having to eat a giant salad.
Let's talk about this vibrant, mint chocolate chip smoothie! A beautiful green color from fresh spinach. Creaminess from dairy free vanilla yogurt and frozen bananas. The addition of pure peppermint extract actually helps to overpower the banana flavor, leaving you with a minty green smoothie. We can't forget about those little bits of chocolate! That's my favorite part.
A smoothie that tastes like a mint chocolate chip milkshake. Sounds good to me! Who else wants one?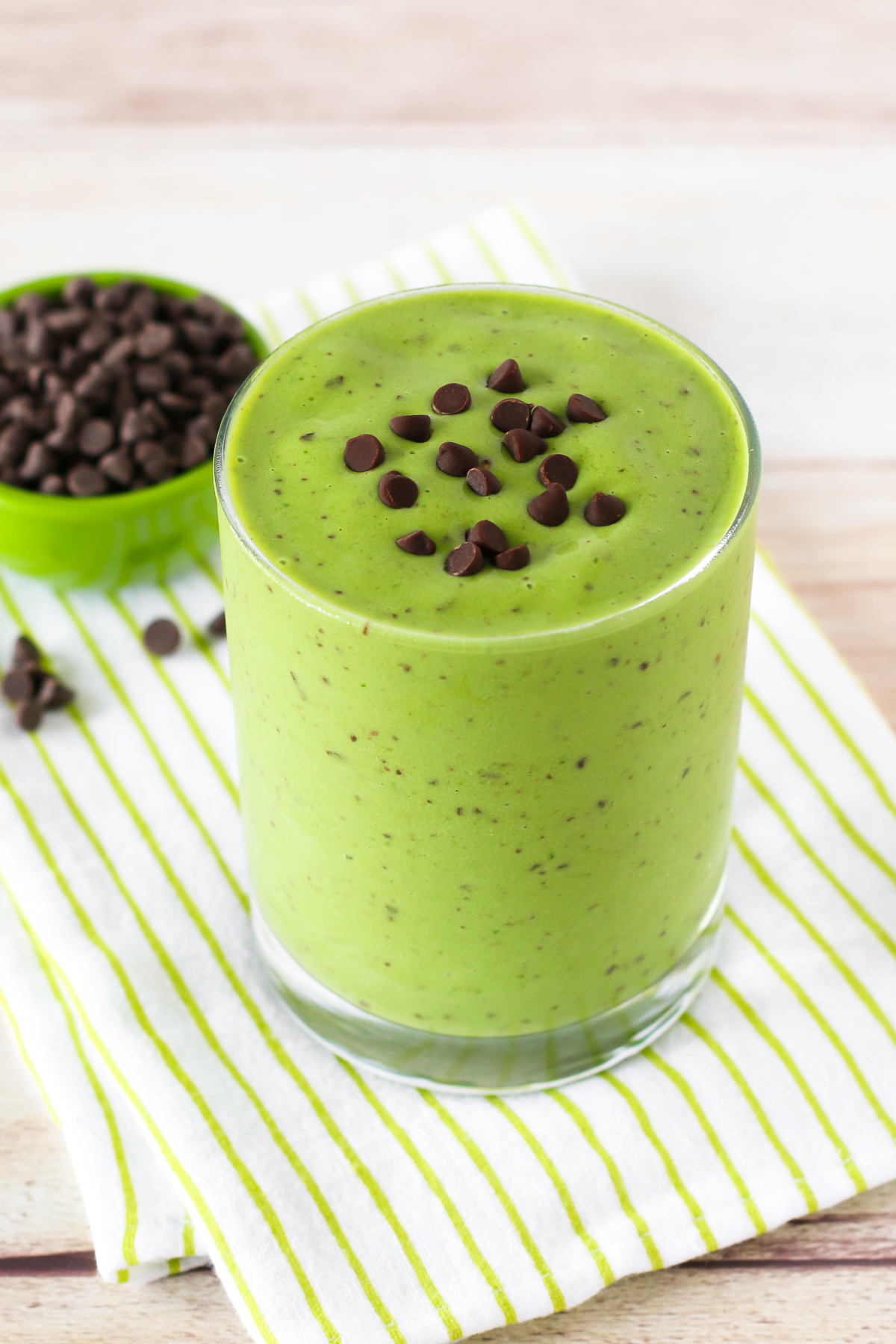 dairy free mint chocolate chip smoothie
AUTHOR:
Sarah Bakes Gluten Free
INGREDIENTS
3/4 cup packed baby spinach leaves
1 frozen banana
1/2 cup dairy free vanilla yogurt*
1/2 cup ice cubes
1/8 teaspoon pure peppermint extract
2 tablespoons dairy free mini chocolate chips
INSTRUCTIONS
Add spinach leaves, frozen banana, yogurt, ice cubes and peppermint extract to blender. Blend on high 1-2 minutes, until smooth and creamy.
To blender, add mini chocolate chips and pulse until chocolate chips are in small pieces.
Pour smoothie in glasses and serve.
NOTES
*I used almond milk vanilla yogurt, but coconut or soy would work too.