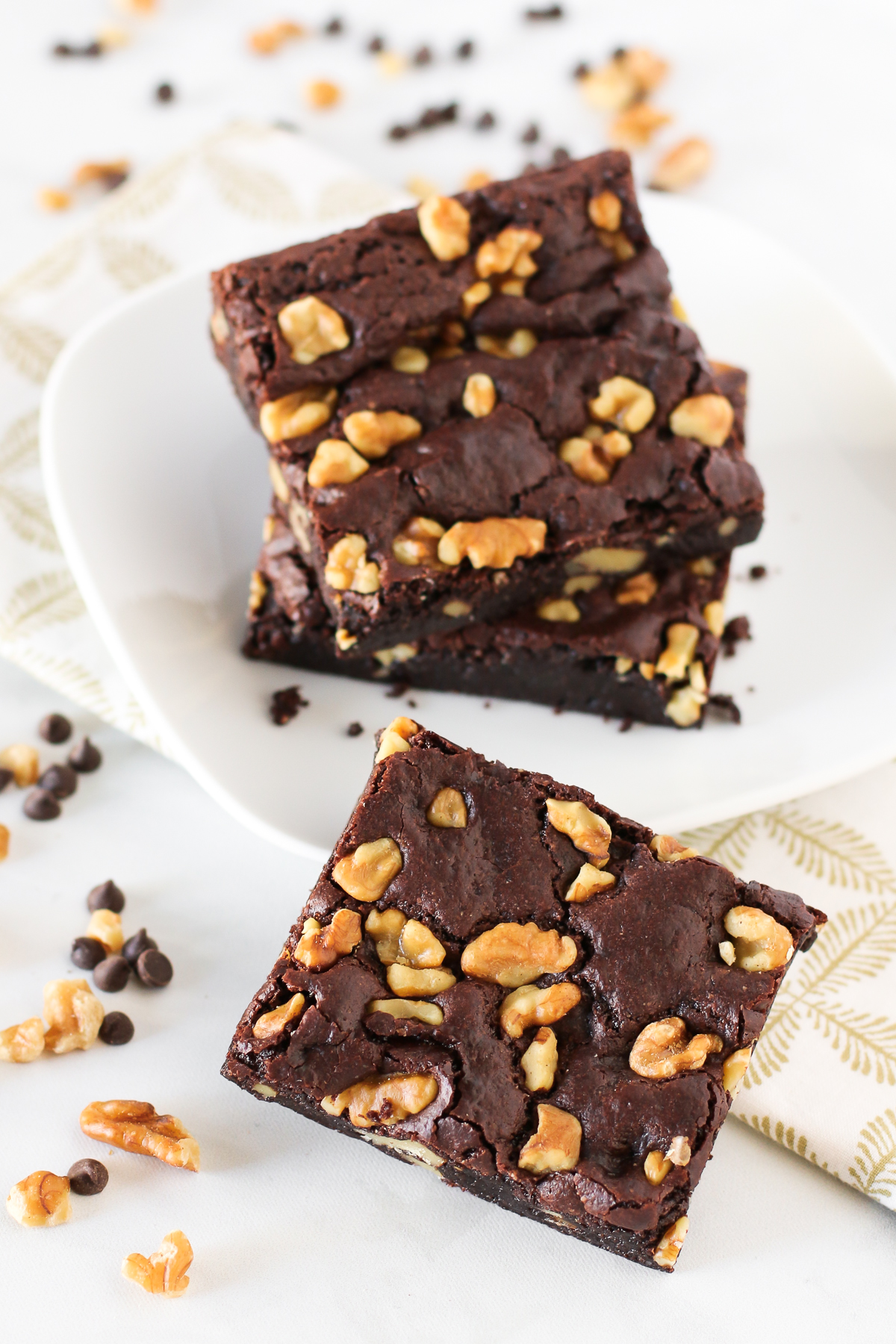 Fudgy, chewy brownies, loaded with crunchy walnuts. These gluten free vegan walnut brownies are my kind of brownie!
For as long as I can remember, I've always been a fan of nuts in my cookies or brownies. There is something about that crunch that you get and the nutty flavor that pairs especially well with chocolate. My kids think I'm crazy. They like almonds and walnuts on their own, just not when I bake with them. Guess that just means more for mom!
I'm telling you, friends, these gluten free vegan walnut brownies are a winner. Dense, rich chocolate brownies. Just the way I like them. There are walnuts mixed throughout the batter, as well as sprinkled on top. The walnuts get nice and toasty, giving them that extra crunch. Don't you just want to take a bite?
I think the only way these walnut brownies could be EVEN more amazing, is if you added a giant scoop of dairy free vanilla ice cream on top! Never a bad idea when it comes to warm, fresh out of the oven brownies.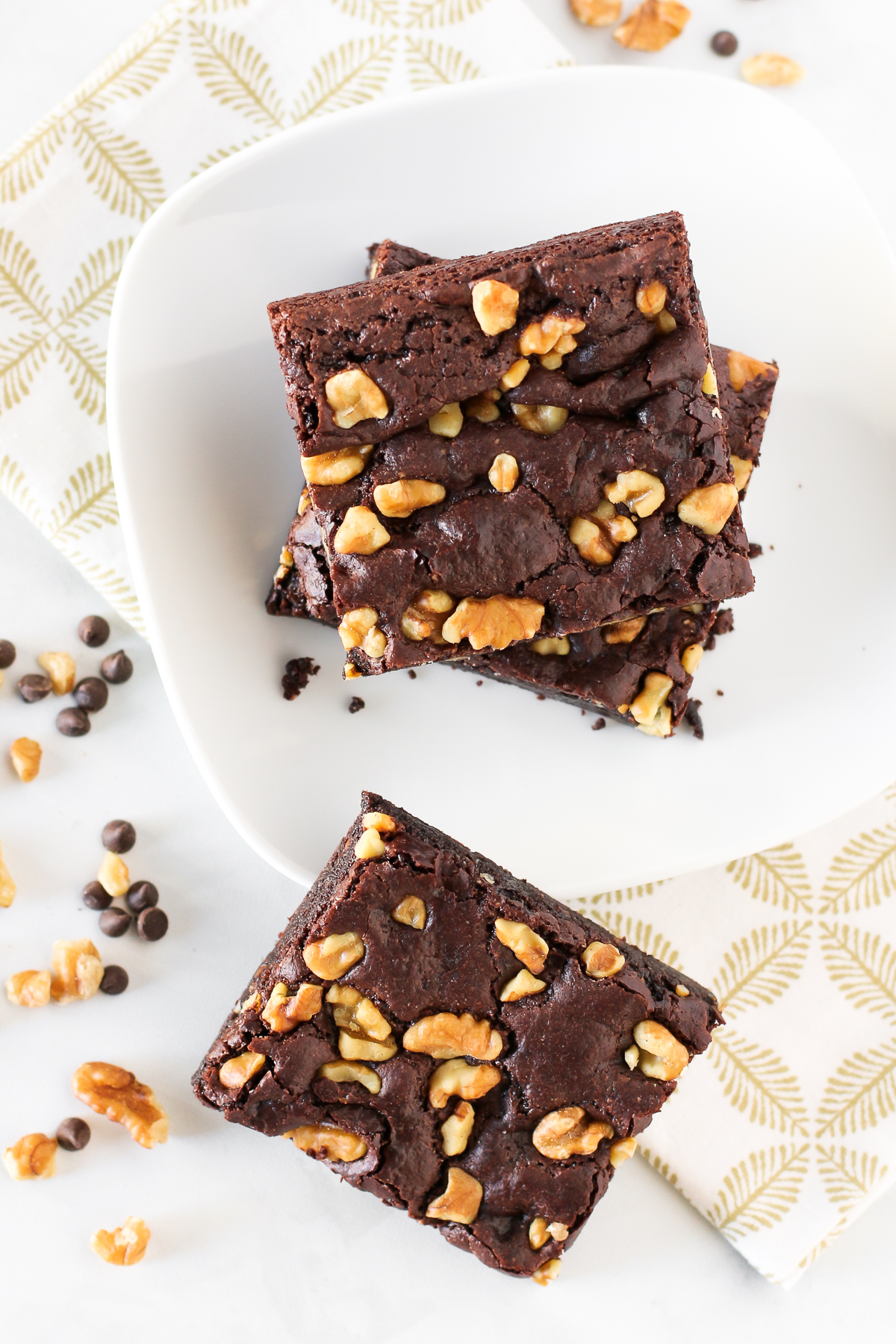 gluten free vegan walnut brownies
AUTHOR:
Sarah Bakes Gluten Free
INGREDIENTS
3/4 cup Sarah's gluten free flour blend
1/2 cup Bob's Red Mill almond flour
1/2 teaspoon baking powder
1/2 teaspoon sea salt
1/4 cup dairy free chocolate chips, melted
1/4 cup grape seed or sunflower seed oil
1/2 cup good quality cocoa powder
3/4 cup, plus 2 tablespoons cane sugar
1/4 cup pure maple syrup
1/4 cup warm water
1 teaspoons pure vanilla extract
3/4 cup, plus 1/4 cup chopped walnuts
INSTRUCTIONS
Preheat oven to 350 degrees. Line 8x8-inch square baking dish with parchment paper or spray with nonstick cooking spray.
In medium bowl, whisk together flour blend, almond flour, baking powder and salt. Set aside.
Melt chocolate chips. Pour into large mixing bowl, along with oil and cocoa powder. Stir until smooth.
Add sugar, maple syrup, warm water and vanilla to chocolate mixture. Mix well. Add flour mixture and stir until dough is combined.
Stir 3/4 cup walnuts into brownie dough. Scoop into prepared baking dish. Smooth out with rubber spatula. Sprinkle reserved 1/4 cup walnuts on top and press into dough.
Bake brownies 30-32 minutes. Cool in pan on cooling rack to cool completely. Slice and serve.