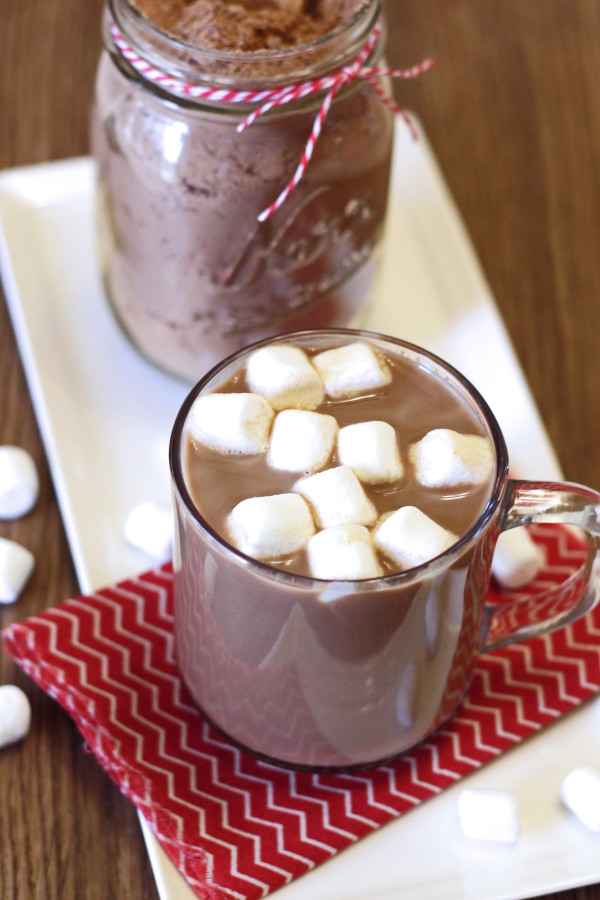 Nothing like a cup of homemade hot cocoa. Chocolatey, warm and oh so good on a cold winter day! I always seem to crave hot cocoa more around the holidays. Maybe it's the weather, maybe it's the time for celebration. I just think hot coca (with tiny marshmallows, of course) and Christmastime, go hand it hand. They were meant to be together.
I was a bit sad when I first discovered every brand of hot cocoa mix contained dairy. "Powdered milk." Blah. I've tried a couple dairy free hot cocoa mixes, but they are so gosh darn expensive. I FINALLY made the super easy switch to homemade. Seriously, only 3 ingredients. Mix it and add to a cup of hot non-dairy milk. I prefer unsweetened almond milk. So creamy and just puts you in the holiday spirit!
Be sure to double this simple recipe. One for you, one for a friend. Package in a glass jar, tie on a piece of twine or ribbon and add a little personalized tag. Everybody loves homemade gifts, especially when chocolate is involved. Cheers, friends!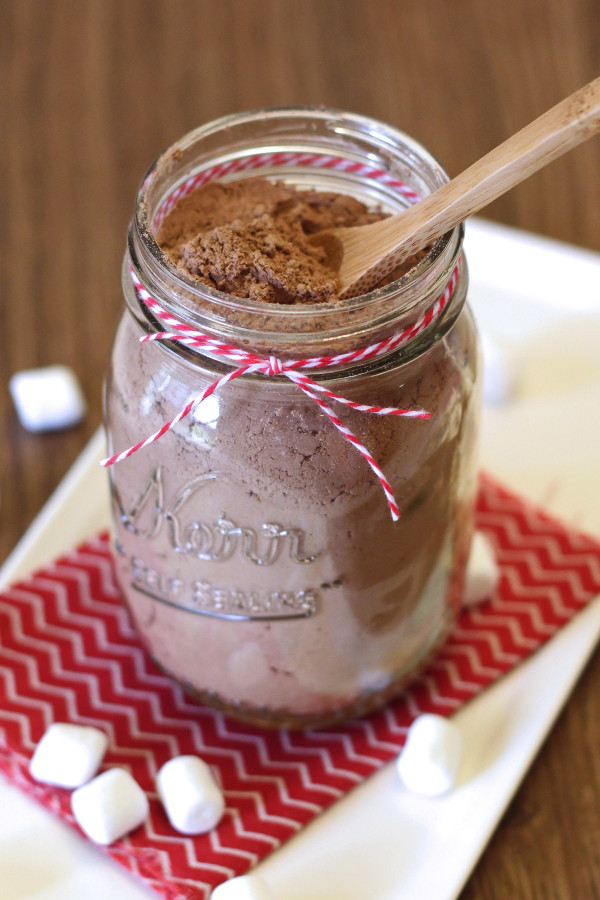 dairy free hot cocoa mix
AUTHOR:
Sarah Bakes Gluten Free
INGREDIENTS
1 1/4 cups cane sugar or coconut sugar
3/4 cup good quality cocoa powder
1/4 teaspoon sea salt
INSTRUCTIONS
Place ingredients in food processor or high-powered blender. Blend 1-2 minutes to combine.
To store, scoop into glass container and cover with lid.
To serve, add 2 heaping tablespoons cocoa mix to 1 cup hot non-dairy milk. Stir to dissolve. Top with mini marshmallows (optional).