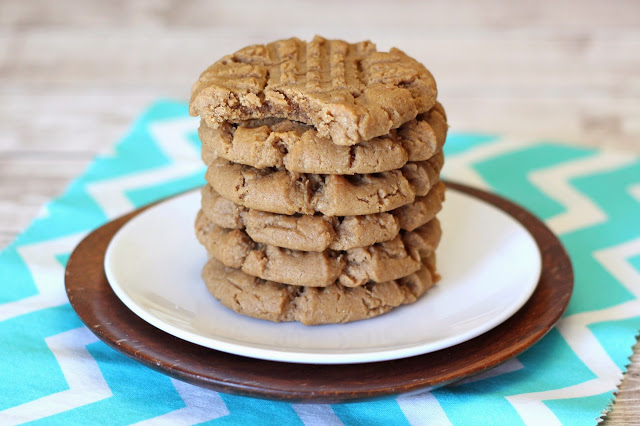 Soft, chewy, peanut-buttery. That's what these peanut butter cookies are made of. I came across this recipe on Blissful Basil and couldn't wait to give them a try.  I love the simplicity of the ingredients. All pantry staples and together they create the perfect soft peanut butter cookies. I swapped out the water for unsweetened coconut milk because, well, I always bake with my So Delicious coconut milk.
I must warn you. This recipe only makes 18 cookies. That may sound like just enough, but trust me when I say they will not last long. They are really the peanut butter cookie you dream about. How could something so amazing be gluten, egg, dairy, corn, and soy free? Magic. I'm grateful for allergen-free recipe magic and for the deliciousness of these cookies.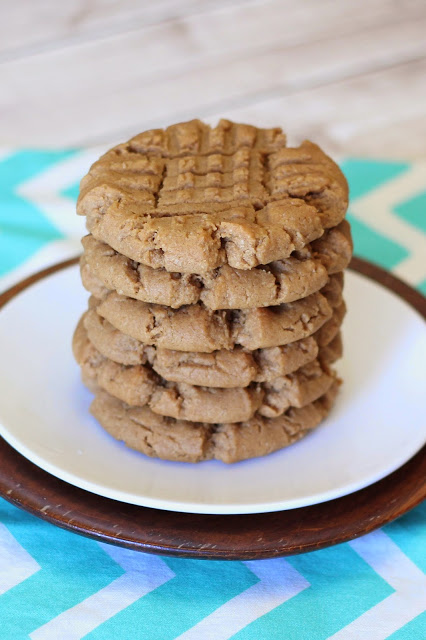 gluten free vegan soft peanut butter cookies
AUTHOR:
Sarah Bakes Gluten Free
INGREDIENTS
3/4 cup gluten free oat flour*
1 teaspoon baking soda
1/4 teaspoon sea salt
1 cup no-stir natural peanut butter
1 cup brown sugar
2 teaspoons pure vanilla extract
1/4 cup So Delicious unsweetened coconut milk
INSTRUCTIONS
Preheat oven to 350 degrees. Prepare baking sheets by lining with parchment paper.
Sift together oat flour, baking soda and salt. Set aside.
In large mixing bowl of stand mixer, cream together peanut butter and brown sugar for 1-2 minutes. Add vanilla and beat until combined.
While mixer is on low, slowly add oat mixture. Mix until dough becomes crumbly. Add coconut milk and mix until just combined.
Roll heaping tablespoon-size scoops on cookie dough into balls. Place dough onto baking sheet and flatten by pressing with tongs of fork, creating crisscross pattern.
Bake cookies 8-10 minutes until golden brown. Allow to cool on pan for 2-3 minutes before placing on cooling rack to cool completely.
Store in airtight container.
NOTES
*Blend about 1 cup certified gluten free oats in high-powdered blender on high until fine oat flour has formed. Measure out 3/4 cup of oat flour.
Recipe adapted from Blissful Basil.