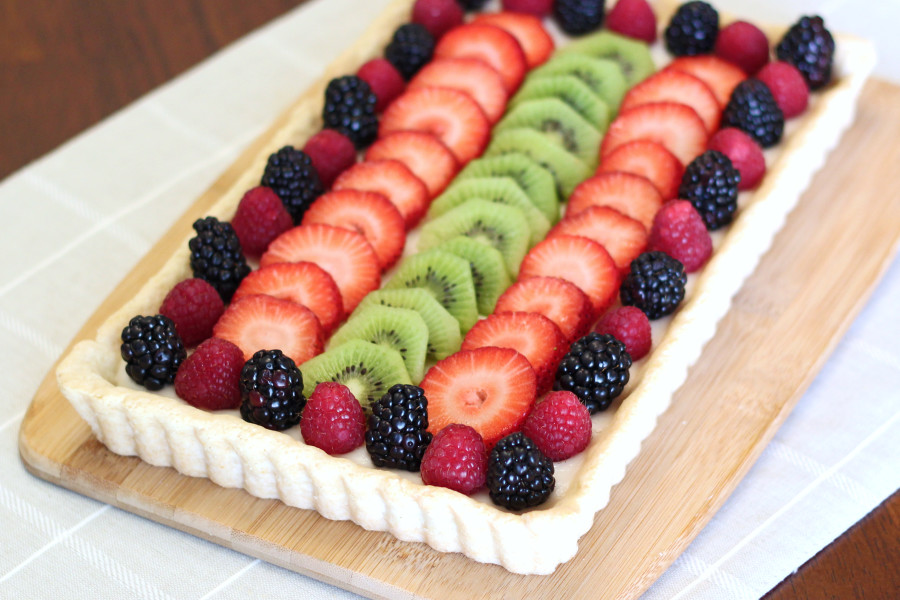 I have to admit. I have always been so intimidated by fresh fruit tarts. It's something about that perfect golden crust, the smooth vanilla cream and the beautiful rows of fruit. Last week, I got over my fear. This is the first fresh fruit tart that I have ever made. Ever. I don't know what I was thinking. I have been missing out on an amazing, simple dessert that was so not hard to make. Plus, hello, it's gorgeous!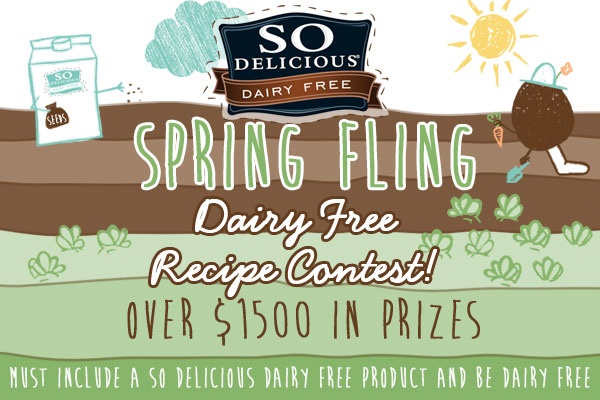 When I first heard about the Spring Fling Dairy Free Recipe Contest, put on by Go Dairy Free and So Delicious, this is the first dessert that came to mind. Could this possibly be the perfect spring dessert? Stunning colors from the seasonal fresh fruit. Raspberries, blackberries, kiwi and strawberries. The creamiest vanilla cream, made from coconut milk. Both atop a sweet, buttery crust. Dairy, egg and gluten free. It's magical.
Mother's Day is almost here. I'm certain any mom would love to be served a slice of this fresh fruit tart on her special day. Go ahead, surprise everyone and make this show-stopper. It's such a cheerful dessert!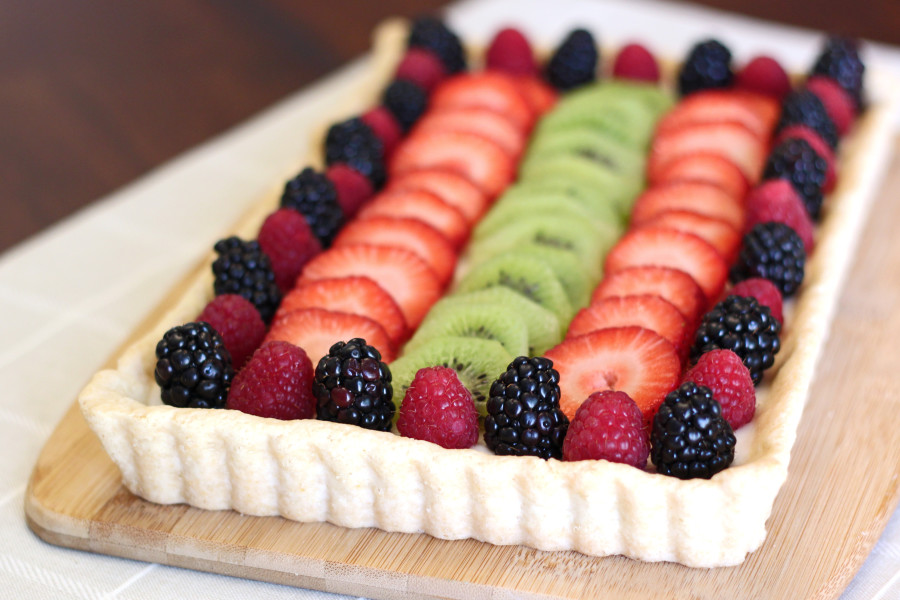 gluten free vegan fresh fruit tart
AUTHOR:
Sarah Bakes Gluten Free
INGREDIENTS
tart crust
vanilla cream
1/2 cup organic cane sugar
1/4 cup cornstarch
1/4 teaspoon salt
11 oz. container So Delicious original culinary coconut milk, full fat*
1 teaspoon pure vanilla extract
fresh fruit
2 kiwis, pealed, halved and sliced into half circle
6-8 strawberries, sliced in rounds
1/2 cup blackberries
1/2 cup raspberries
INSTRUCTIONS
Sift together 1 cup plus 3 tablespoons flour, baking powder and salt. In large mixing bowl of standing mixer, cream together vegan butter and sugar for 1 minute. Add coconut milk and vanilla.
While mixer is on low, slowly add flour mixture. Continue to beat on medium speed for 1-2 minutes, until dough comes together.
Pat dough into round disc. Wrap in plastic wrap and refrigerate 1-2 hours or overnight.
Preheat oven to 350 degrees. Prepare 9-inch round or rectangle tart pan with removable base by spraying with nonstick cooking spray.
Remove dough from refrigerator and place between 2 pieces of plastic wrap. Roll out to 12-inch circle or rectangle (depending on tart pan).
Remove top sheet of plastic wrap and turn dough onto tart pan. Peel off plastic wrap. Fold overhanging dough and smooth out edges. Prick bottom of dough with fork.
Bake crust for 15-17 minutes. Allow crust to cool completely on cooling rack.
While crust is cooling, make vanilla pudding. Whisk together sugar, cornstarch and salt in medium saucepan.
Over medium heat, whisk in coconut milk. While stirring constantly, cook until bubbly and thick (about 5 minutes).
Remove from heat and stir in vanilla. Pour warm pudding into cooled crust. Cover with plastic wrap touching pudding. Refrigerate until chilled and set, about 1-2 hours or overnight.
On day of serving tart, top with fruit. Start with outer boarder of tart with raspberries and blackberries. Do 2 rows of sliced strawberries and 1 row of sliced kiwis down center.
Cover with plastic wrap and place back in refrigerator until ready to serve. Slice and serve fruit tart chilled.
NOTES
*If you are unable to find So Delicious culinary milk, you can substitute 14 oz. can full-fat coconut milk.