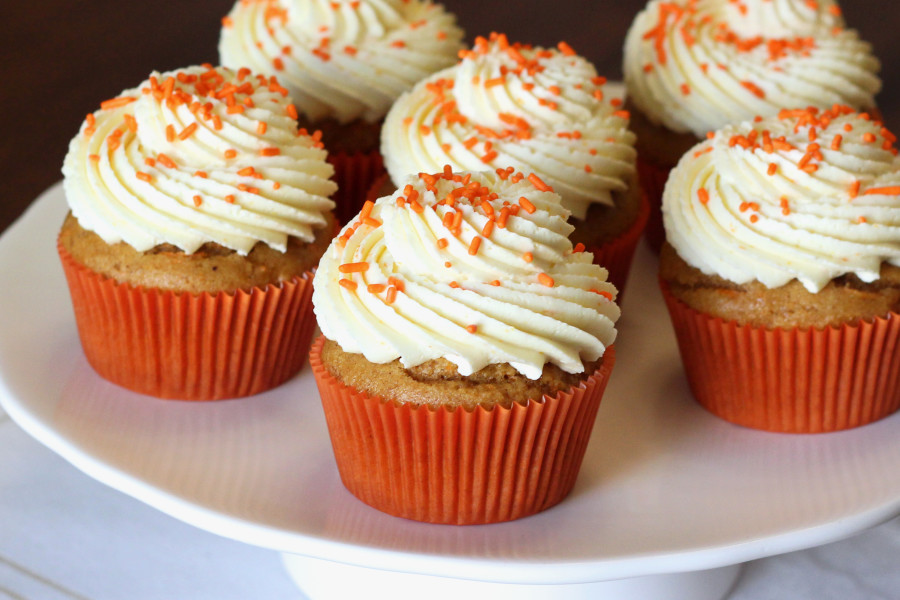 Hippity-hop! It's that time of year when chocolate bunnies, bunny peeps and stuffed bunnies are everywhere you look. They sure are one of the cutest animals and when I was little, they were my most favorite. So sweet, so innocent. If bunnies had a favorite cake, I'm pretty sure it would be carrot cake. If bunnies had a favorite cupcake, it would most definitely be a carrot cupcake.
Shredded carrots throughout a moist cinnamon cake. These gluten free vegan carrot cupcakes are over the top delicious. The creamy (dairy free) orange buttercream adds a brightness that pairs beautifully with the carrot cake. I'm in love. I know you'll be in love. Please won't you let these cupcakes be your Easter treat this year? One for you and lots to share with your family and friends!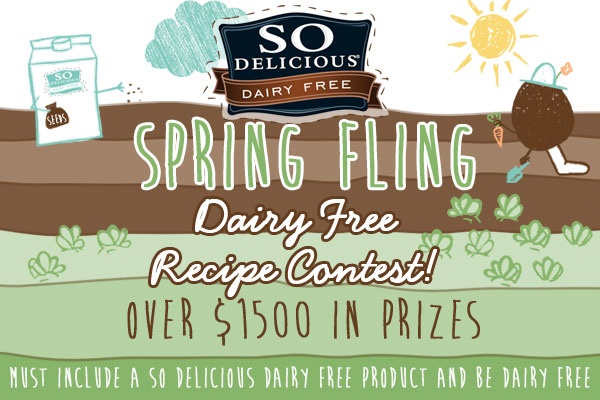 I'm taking a leap of faith and entering these cupcakes into the Spring Fling Dairy Free Recipe Contest, put on by Go Dairy Free and So Delicious. I'm loving these So Delicious recipe contests. Their products are always a must in my baking! These carrot cupcakes feature their coconut milk, as well as their coconut milk coffee creamer in the orange buttercream. Yummy, yum, yummy. Happy SPRING baking to you!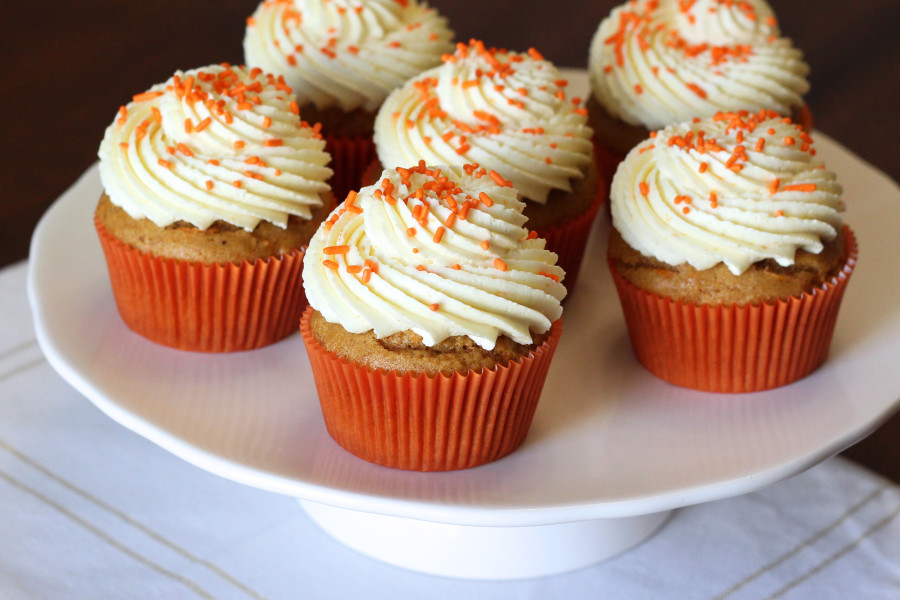 gluten free vegan carrot cupcakes
AUTHOR:
Sarah Bakes Gluten Free
INGREDIENTS
carrot cupcakes
1 3/4 cups Sarah's gluten free flour blend
1 teaspoon ground cinnamon
1/2 teaspoon ground ginger
1 teaspoon baking powder
1/2 teaspoon baking soda
1/2 teaspoon salt
1/2 cup So Delicious unsweetened coconut milk
1 tablespoon white vinegar
1/2 cup organic brown sugar
1/4 cup organic cane sugar
1 cup finely grated carrots
1/3 cup canola or sunflower seed oil
1/4 cup carrot juice or apple juice
1/4 cup unsweetened applesauce
3 tablespoons pure maple syrup
1 teaspoon pure vanilla extract
vegan orange buttercream
5 tablespoons Earth Balance vegan butter, cold
1/4 cup organic non-hydrogenated shortening
3 cups organic powdered sugar, sifted
3-4 tablespoons So Delicious coconut milk coffee creamer
2 teaspoons orange zest
1 teaspoon pure vanilla extract
INSTRUCTIONS
Preheat oven to 350 degrees. Line cupcake pan with paper cupcake liners.
Sift together flour blend, cinnamon, ginger, baking powder, baking soda, and salt. Set aside.
In large mixing bowl, stir together coconut milk and vinegar until curdled. Stir in brown sugar, sugar, carrots, oil, carrot juice, applesauce, maple syrup and vanilla.
Slowly add flour mixture and whisk until combined. Pour batter into prepared cupcake pan.
Bake cupcakes for 15-17 minutes, or until toothpick inserted in center of cupcake comes out clean. Place cupcakes on cooling rack and cool completely.
To make buttercream, beat together vegan butter with shortening for 1 minute. Add sifted powdered sugar, 3 tablespoons coconut milk, orange zest and vanilla.
Beat buttercream for an additional 2 minutes. Add another tablespoon of coconut milk if needed. Beat until light and fluffy.
Place buttercream in piping bag with large star or round tip. Pipe onto cooled cupcakes. Sprinkle with orange sprinkles (optional). Best enjoyed within 1-2 days.